Giedo van der Zwan about his project "Pier to Pier" and photographing in public
Giedo, please introduce yourself briefly.
Hello, my name is Giedo. I'm 50 years old, married and a father of three (2 daughters and a son). I'm self-employed and specialized in writing and publishing. Sometimes I do a photography shoot if I can combine it with other work. But most of my photography is 'free work'.
I discovered street photography only recently (beginning of 2017) but I have been photographing since my parents gave me a camera at the age of 11…
Let's dive right into your submitted photos. They are from your project "Pier to Pier" showing beach life in Scheveningen, a seaside resort and district of The Hague in the Netherlands. Please tell us how did that idea come about.
I grew up close to Scheveningen, a coastal town which attracts many visitors; and has done so for centuries. But also for many years, Scheveningen was a poor fishing village. I had learnt this from family stories. 'Van der Zwan' is a well-known family name in Scheveningen, where my grandfather had a fish shop and where my father grew up. The stories I heard from them sketched a completely different picture of the beach and the sea, which was full of dangers, particularly for the fishermen who depended on it for their income.
It sounded a very different life from the peace and prosperity I had experienced when I was growing up on the edge of Scheveningen and enjoyed when I came to the boulevard, the beach or the pier.
It was this contradiction that made me decide to delve deeper with my camera into the contemporary bath culture of Scheveningen, which is only 10 minutes by bike from my house.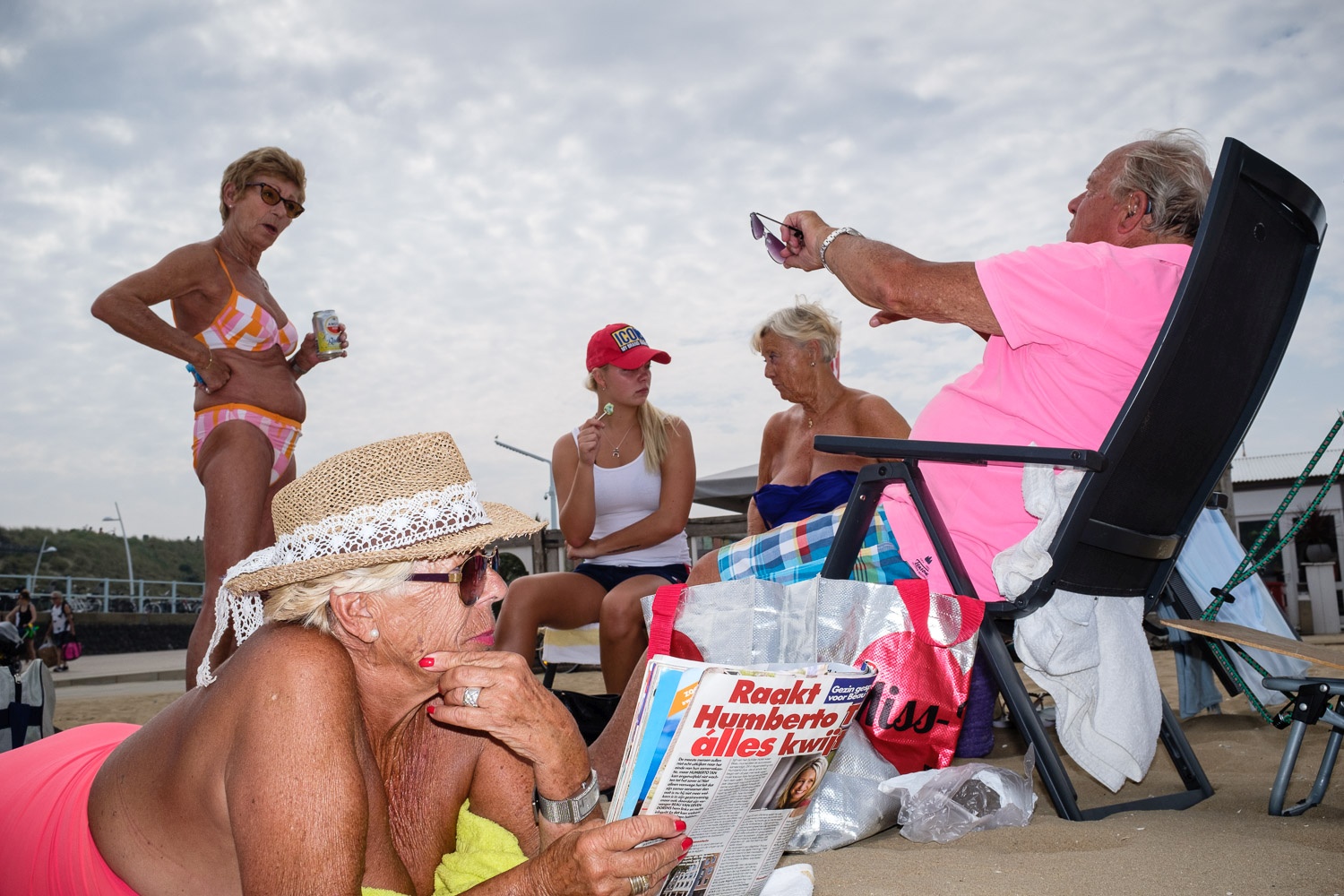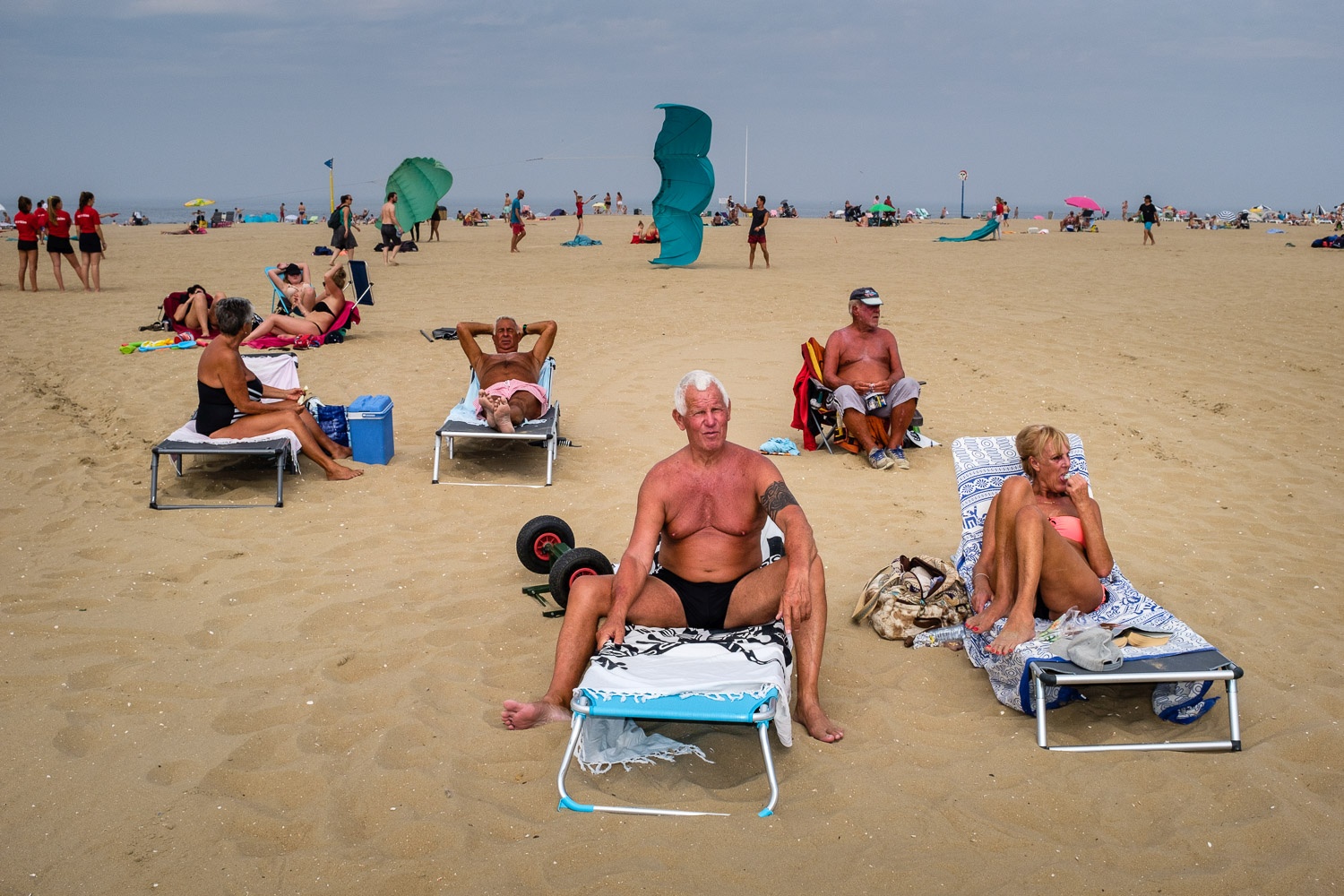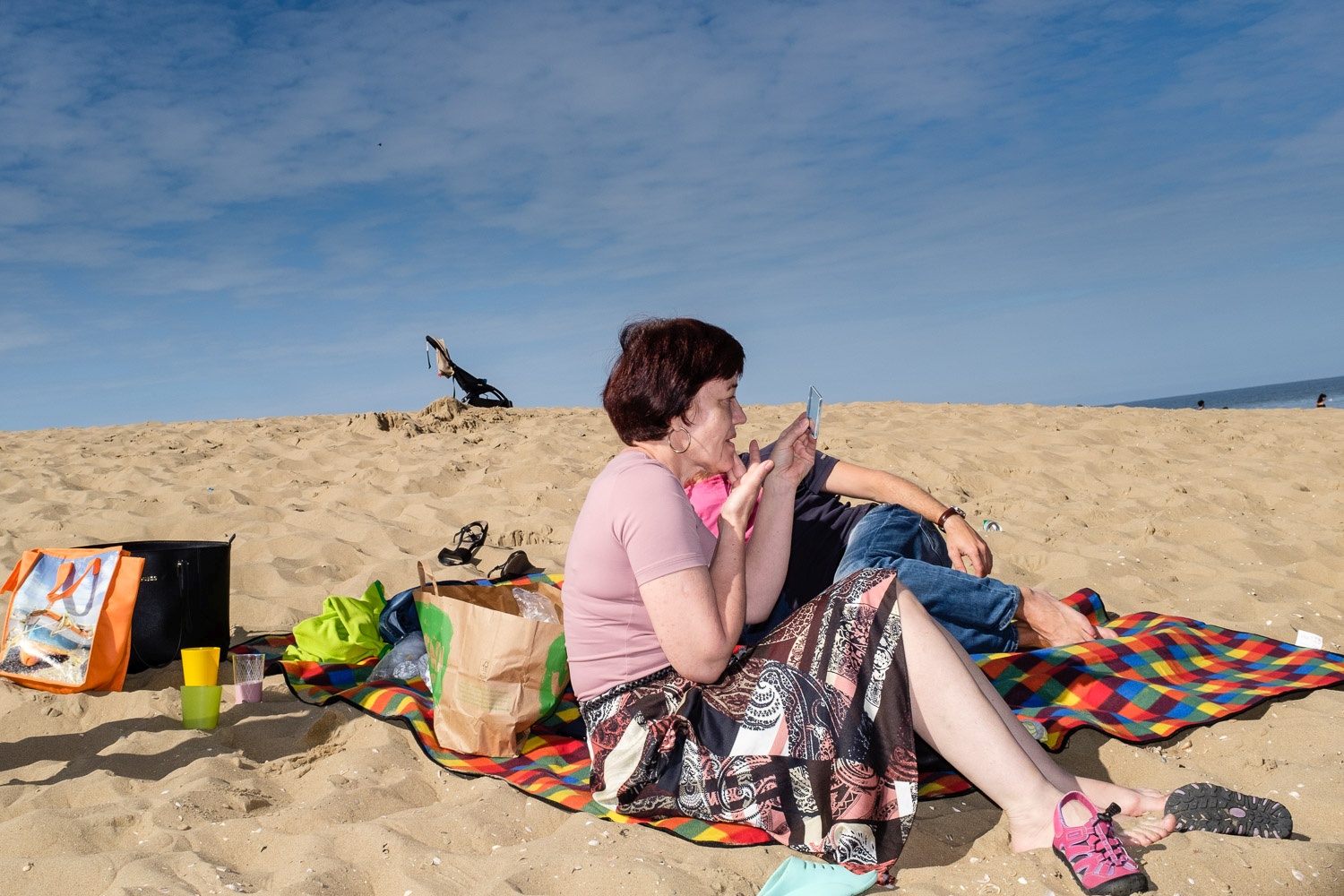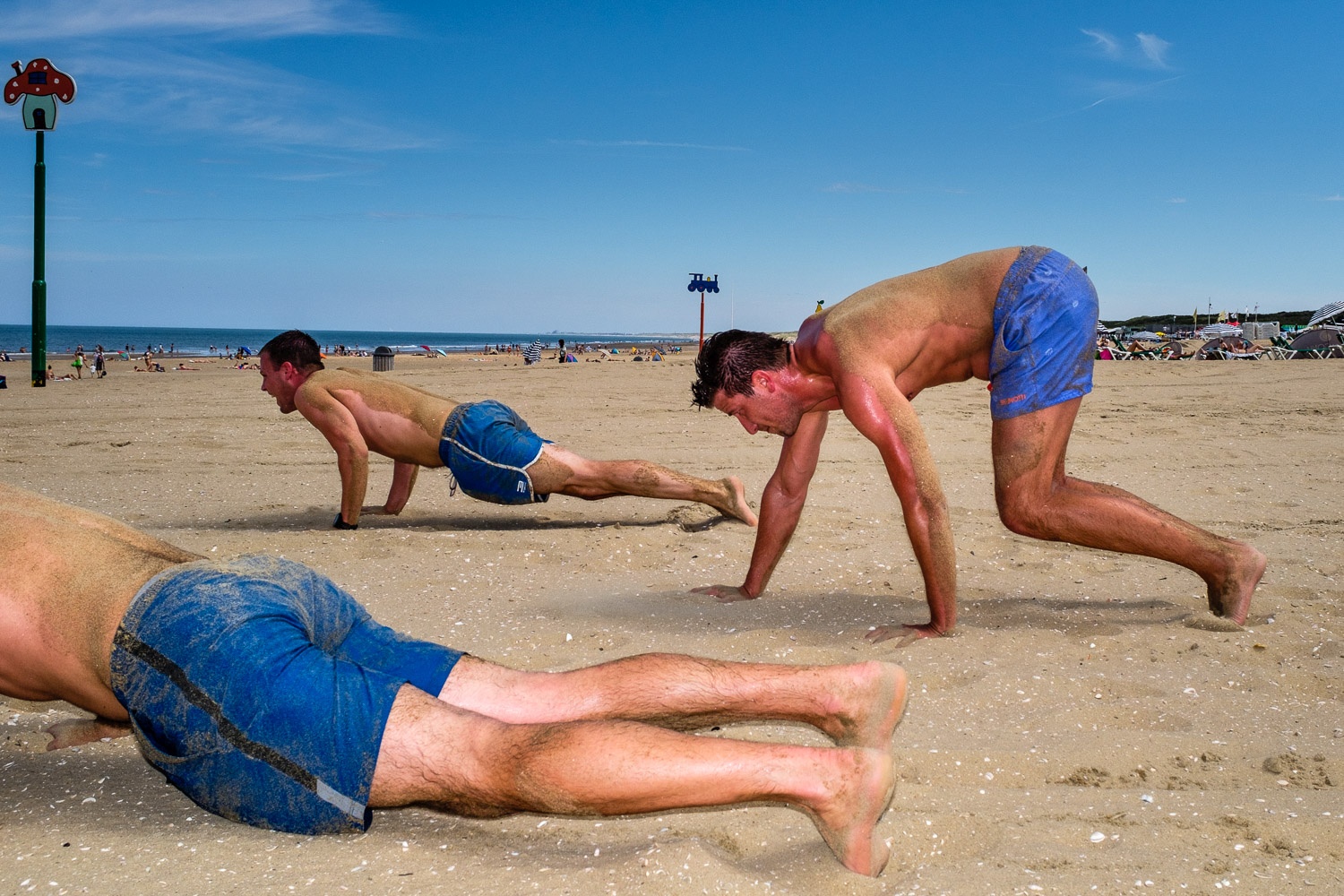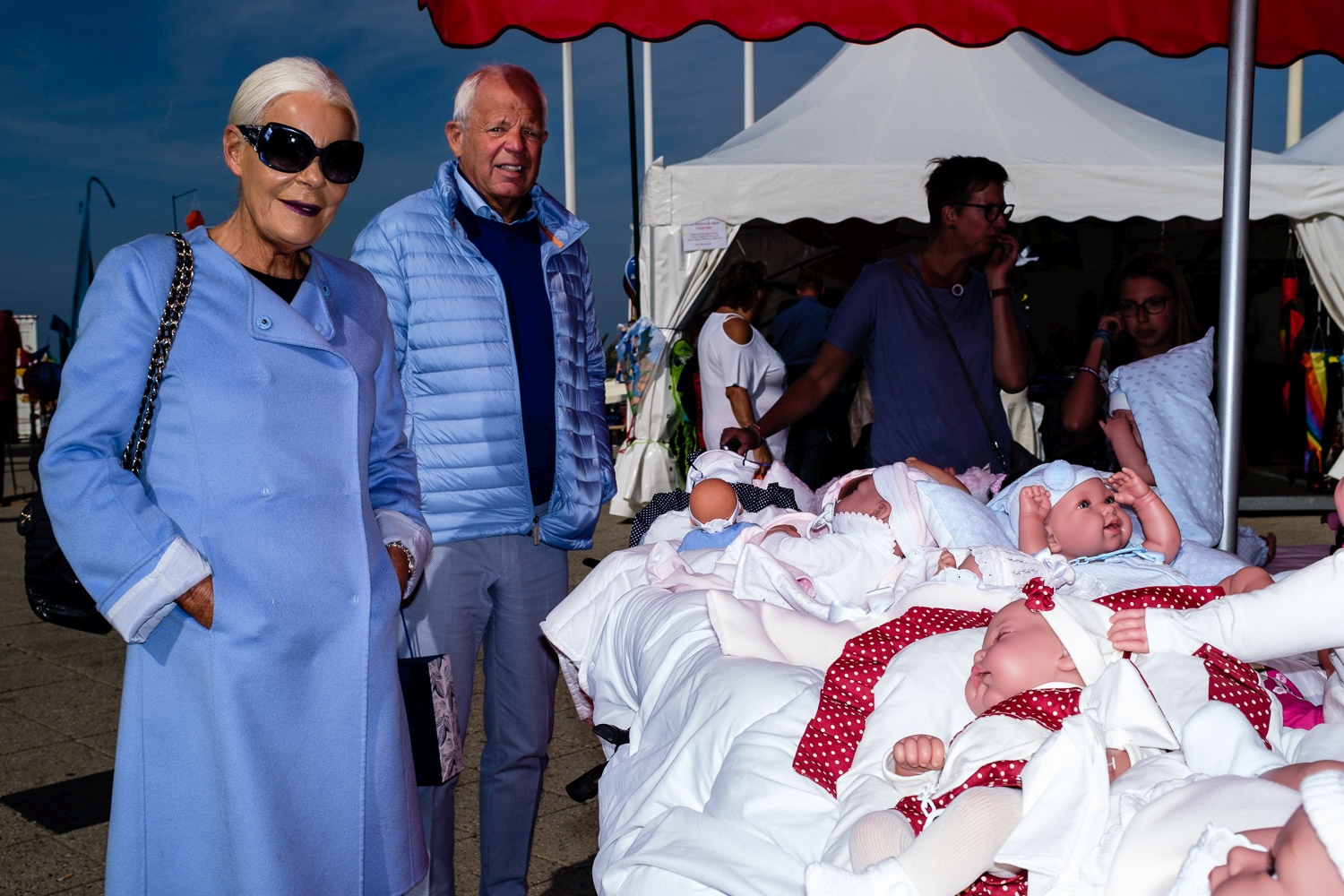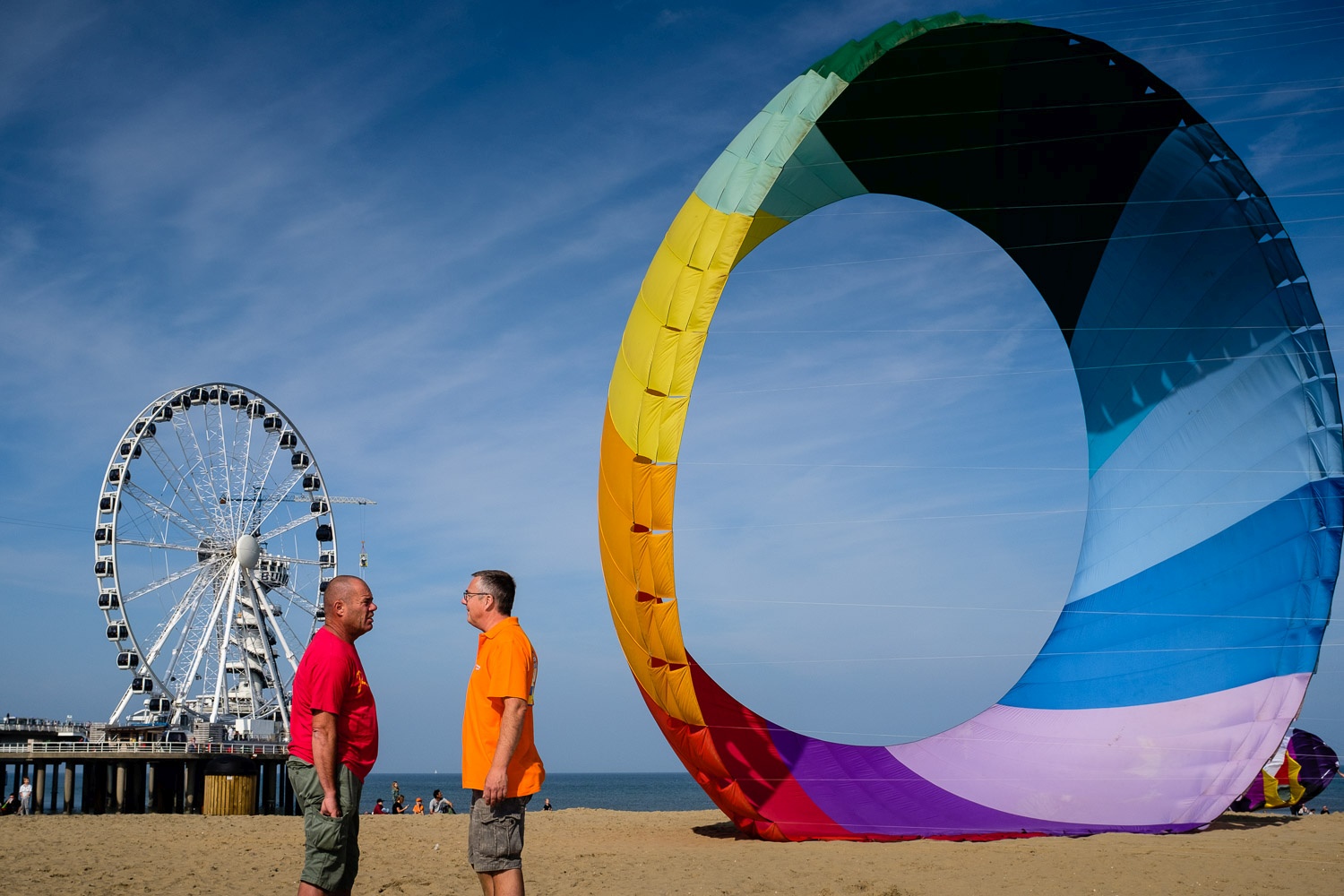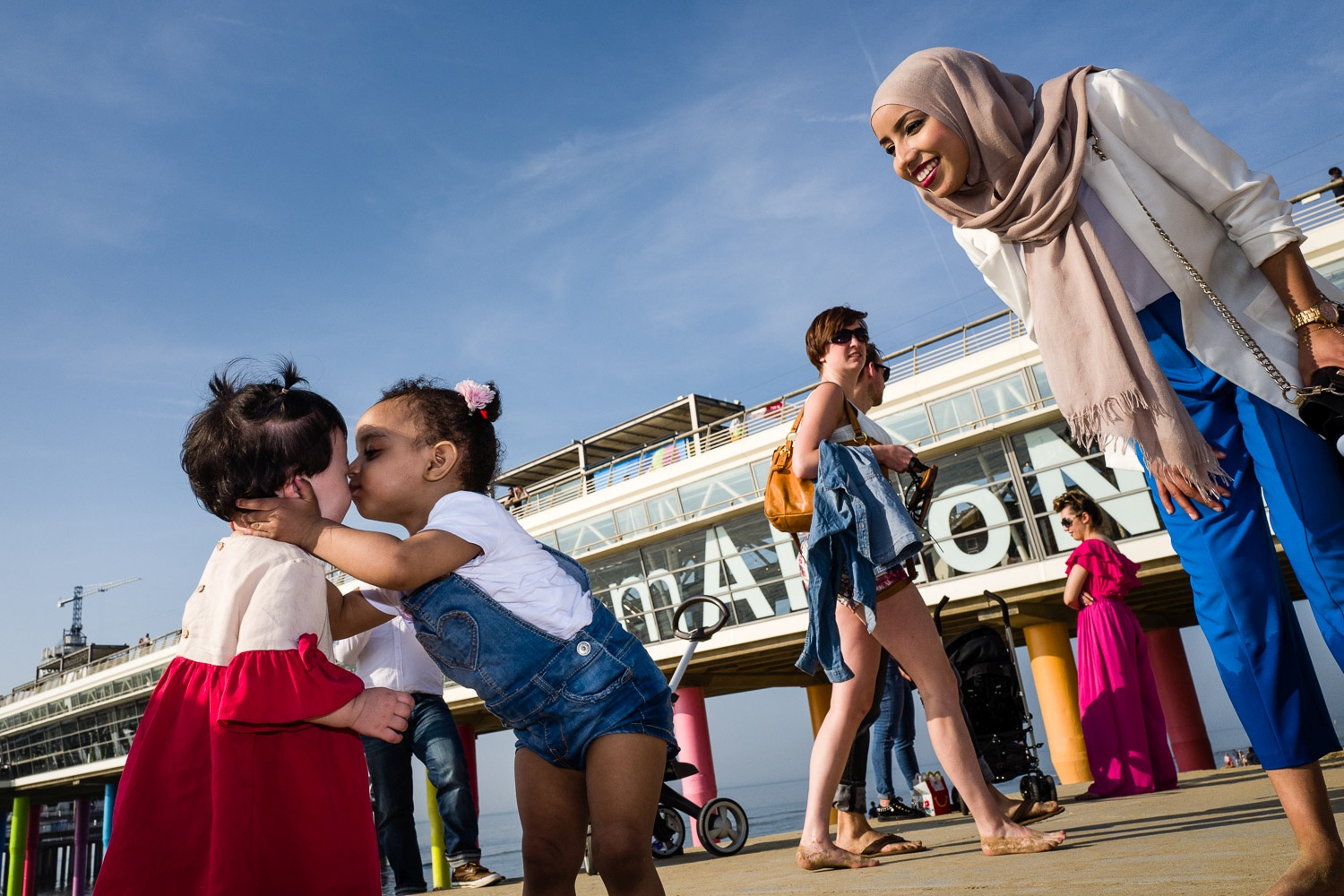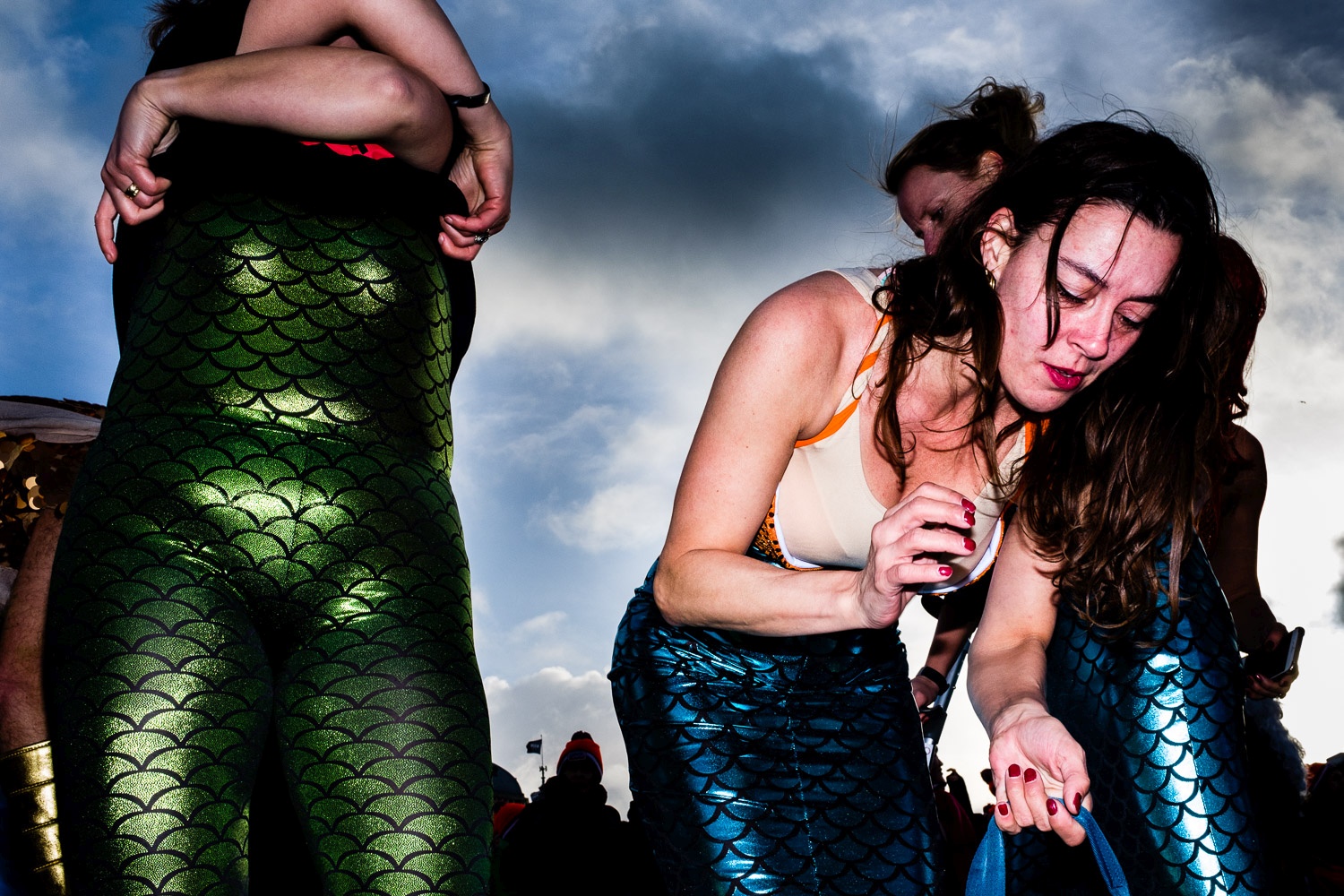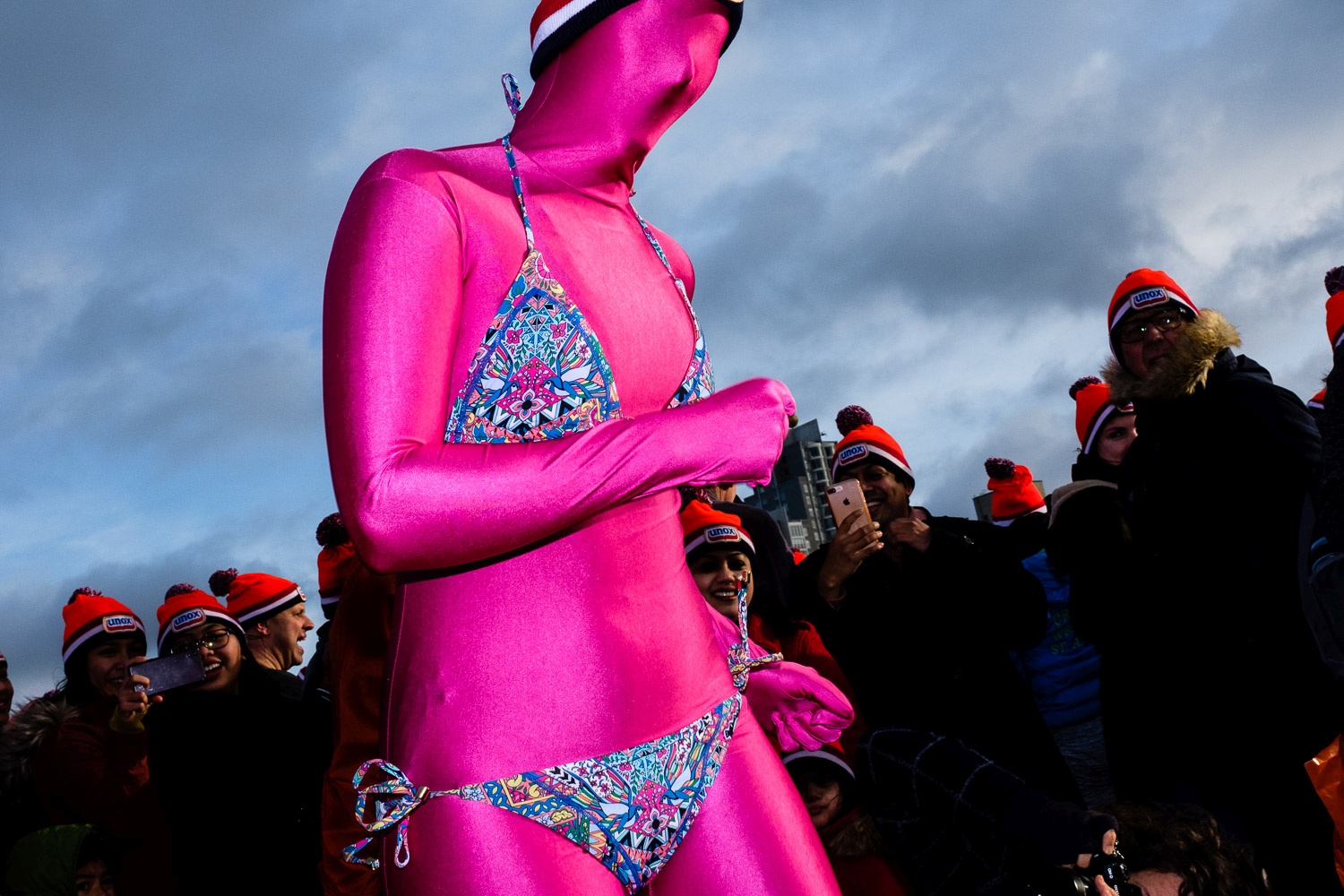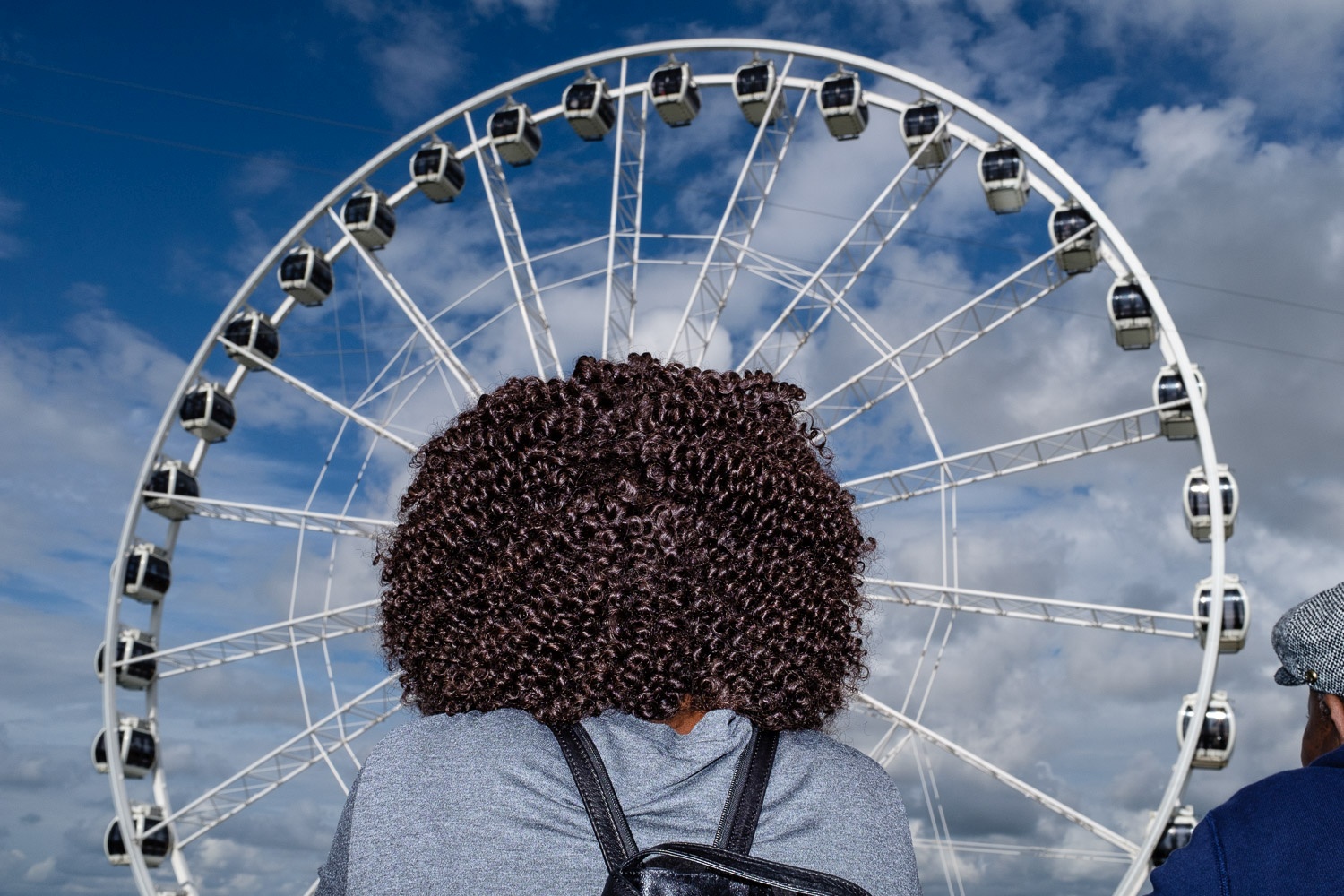 What it is that distinguishes Scheveningen from other beaches, especially from those abroad?
Last year, I have been to Coney Island close to New York City and I saw the Pier in Brighton, both out of season. What struck me was that Scheveningen is much more lively outside the tourist season. At home I experience a sense of optimism which seems to be absent in those famous places.
To add to this optimism, the city decided to renovate the boulevard which resulted in a fine and fresh decor for even more summer activities. Practically every week a variety of events takes place. Especially this year as Scheveningen is celebrating its 200th birthday as a sea-bathing destination.
Photographing on the beach can sometimes be very awkward. What had been your worst experiences whilst photographing there?
My worst experience was a young guy threatening to throw my camera from the pier. I don't think he was even in the picture, but that does not really matter. In a situation like that I always stay friendly and calm and offer to delete their shot. This prevents further escalation. But actually, most encounters I have in Scheveningen are very nice and I meet the friendliest of people.
I do know this as, when I photograph up close (and I use flash so people do notice), I frequently end up explaining why I am taking someones picture. And surprisingly, this mostly results in a positive reaction. Especially locals who are very proud of there little town happily support my long term project.
But, even though one does not need formal permission to photograph in a public space, it still feels a little strange. The only thing I think a photographer can do is to always take photographs with respect for the people who are in one's viewfinder.
You are working towards an exhibition at the pier in Scheveningen and also on a book. How can pleople support your project?
Very simple: Order a copy of my book! You can do that on my website…
Do you have any other favorite places to shoot besides the seaside?
Yes, many. I travel quite a lot. Last year I went to Sri Lanka for a street photography workshop and I also visited Bahrain, Madeira, Portugal, Brighton and New York. And I was out shooting in all of those places.
It's just that going away and shooting together with other photographers gives me new inspiration which I can use back home to dive even deeper in my own environment. And I get the best results by coming back and again to the same place.
Is there anything else you want to talk about?
Well yes, I think there is already a lot to do about the relationship between a street photographer and his/her public. Especially now EU-legislation is rolled out in the area of privacy protection.
I feel that we – photographers – have to defend our art, but also that we have to be aware of our responsibility. I mean, it is strange to photograph people without permission. And any photographer should have this in mind.
So, don't flee away when you get noticed by someone in your viewfinder. Connect. Be friendly and explain. When you approach it positively, you'll be rewarded for it! Some of my best shots in Scheveningen I made after connecting to people and staying around until they not only were used to my presence, but even felt comfortable with me being there. Then you can get really close…
Where can we find more of your work?
www.giedovanderzwan.com
www.instagram.com/giedovanderzwan
www.piertopier.nl
Thanks Giedo!