During his lunch break, Frédéric Saez went street diving around La Madeleine, Paris.
Frederic, please introduce yourself and tell us a bit about your photography.
I'm a French photographer, born in la Loire Valley, city of Tours. I do street photography for several years in Paris and through my travels. I live this discipline as one of the best experiences of my life in the way that Street Photography connects me with the world. I explore the urban space with curiosity to visually document the behavior of my contemporaries while being in search of the unexpected. I also realize documentaries on more personal topics.
My photography is naturally oriented on people. Documentary photography, reportage and street photography are my sources of inspiration, cinema, and music as well. With my photographs and series I try to bring a fusion between quality and emotion through the prism of my own cultural and aesthetic approach.
Looking at your portfolio you like to travel a lot. What was your most favorite trip so far and why?
Thank you for asking this question because I like traveling above all. Immersing myself in different cultures, to discover new horizons and to meet people who live differently is very enriching. My most recent and significant traveling experiences were in Buenos Aires which is a very poetic city and Havana where you can feel humanity with very nice people in the streets. I could produce nice street photography and documentary series in these two cities.
You are based in Paris, France. Even if every corner in your city has probably been covered, what are your favorite places and themes for street photography in your city and are there still any insiders' tips?
Paris is a city of predilection for photography, there are so many different neighborhoods that it is not easy to answer. My prefered places are between "Grands boulevards" and "Rivoli" for the crowded environment.
If I had to advise a few places I would say that for photographers who like the graphic environment I would go to the district of "La Defense" where one can play with architecture and shadows. Romantic shooters should go to "Montmartre" and around "La Bastille" you could find crowded streets for pure street photographers. Try also Belleville if you like graphic street arts. This a non-exhaustive list.
You shot your series during a lunch break around La Madeleine in the city center of Paris. What was your approach and how was it to have only limited time to create a photo series?
The time constraint is interesting in the challenge of "Street dive". It pushes my creativity and my street instinct to the maximum. When I have read the description of the Street Dive, i asked myself what it could come out of such experience. The day I felt I was inspired enough, i went to my neighborhood for an hour to take frames. It was a limited work off course due to the time limit, I had to admit a small number of photographs in the selection. That's the game!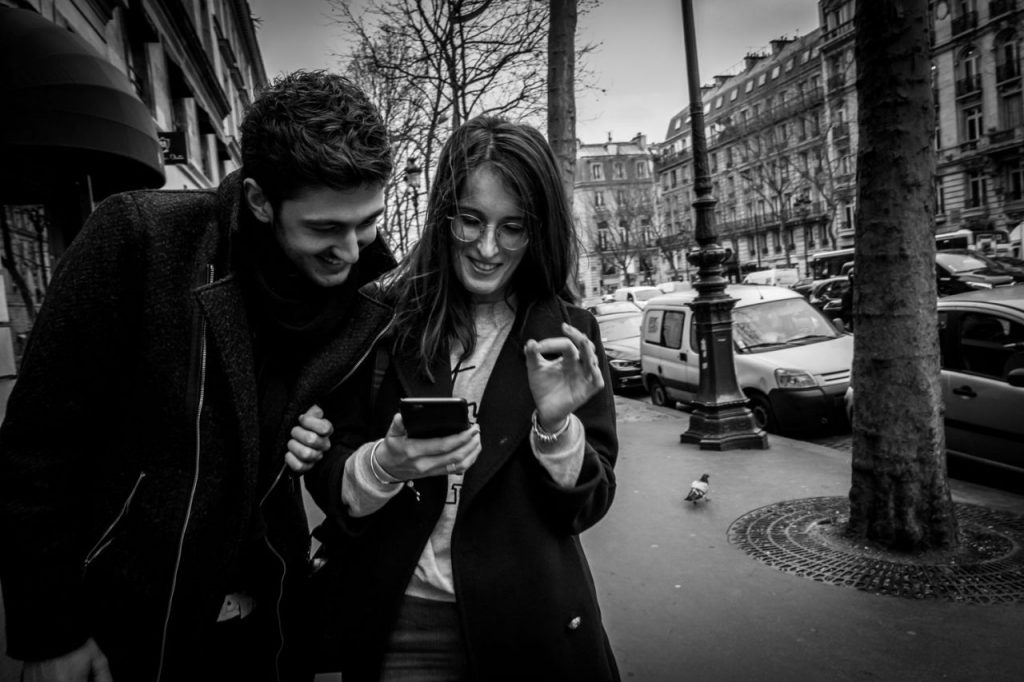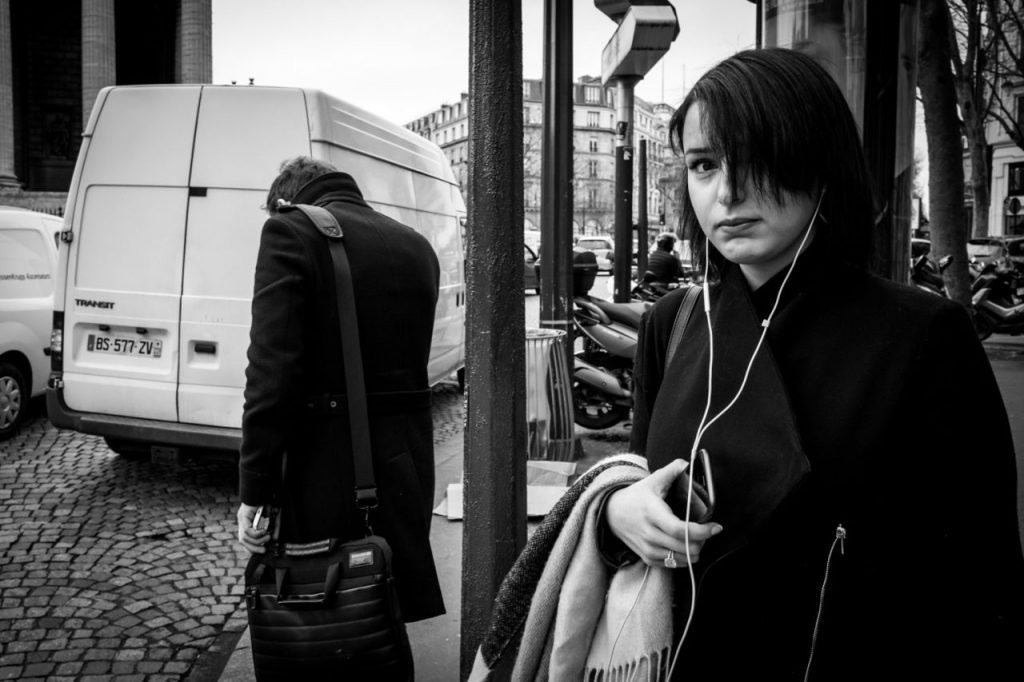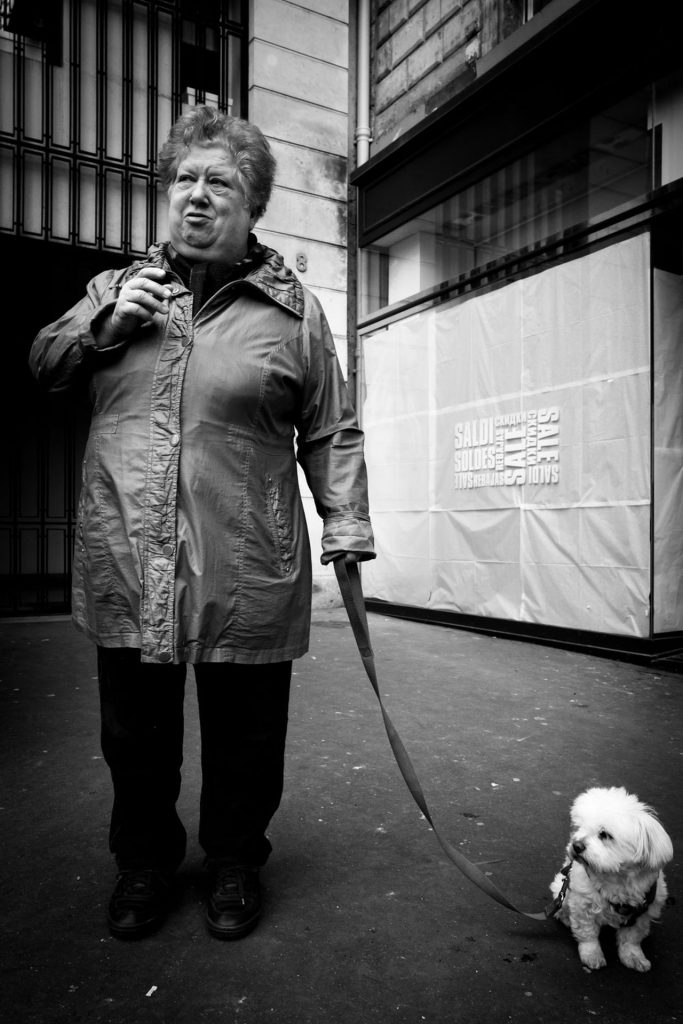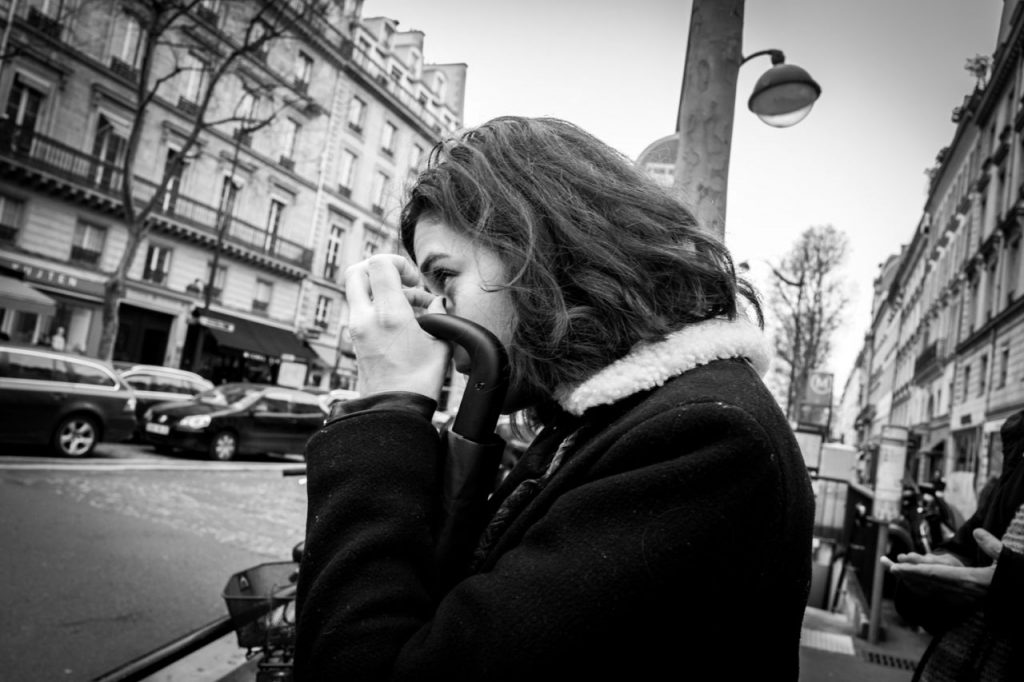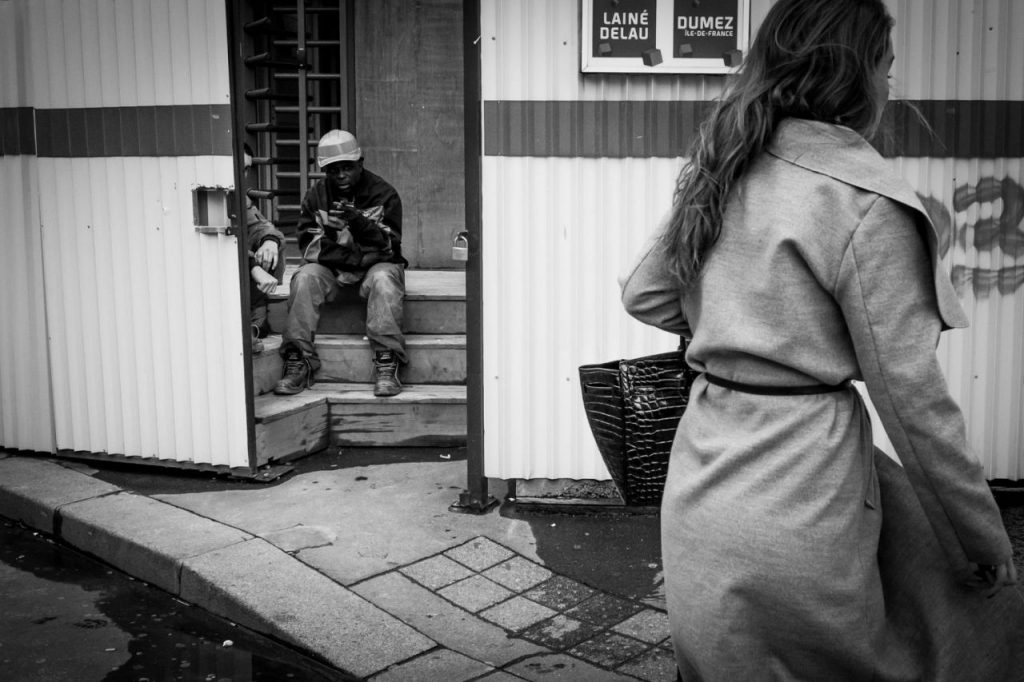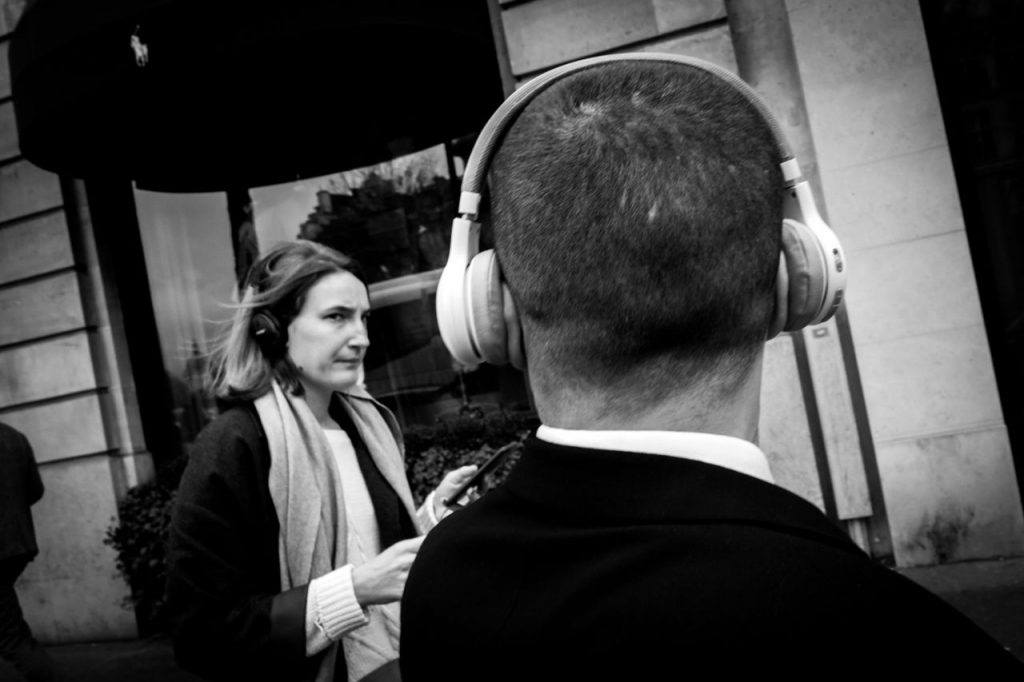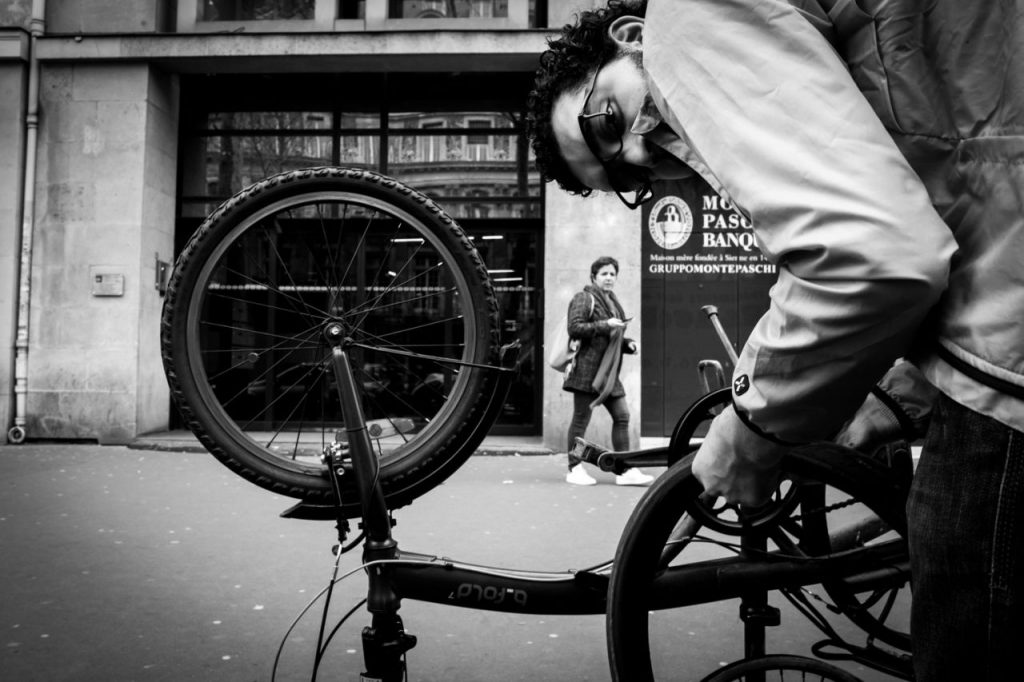 Photos © Frédéric Saez
You took a workshop with Alex Webb & Rebecca Norris-Webb in Rome lately. How was it to work with one of the most famous street photographers and what did you take out of the workshop?
Working with Alex and Rebecca was a very rewarding experience. They are both great photographers and remarkable poets. Their positive teaching really pushed myself beyond my limits rising my photography.
With this workshop, i learned how to put intensity in my photos and select them to make consistent series. But it was also a pivotal week that opened my eyes to a different way of seeing and thinking. Clearly for me, there is a before and an after this week. I would never be thankfull enough for all the positive waves they brought to me and to the group as well.
Is there anything else you want to talk about?
I take photographs in black and white or in color depending of my feeling with subjects. I use both Leica M and Leica Q digital cameras. I appreciate the size and unobtrusiveness of a Leica. I also like using a rangefinder, it allows me to get everything in focus and to see what is coming in the frame, combined I feel a better approach in the urban space to anticipate the street situations. I generally use 28mm being close, occasionally a 35mm, sometimes a 50mm.
Where can we find more of your work?
You may find more of my work on my website: www.fredericsaez.com