Australian Street Photographer shoots people in the low orange sunlight that shines directly down all of Sydney's Market Street.
Jonathan, please introduce yourself briefly
My name is Jonathan Pui. I'm an Art director, and father of 2 young kids, living in Sydney, Australia. I bought my first camera 11 years ago, and not long after that I moved to Tokyo for just over 3 years and there I really appreciated photography much more. Got exposed to street photography and now I carry a camera with me wherever I'm going. I didn't really shoot much street photography in Sydney until maybe about 2 years ago, when I started to go out wandering during lunch breaks.
Having a full time job and two little kids, how do you find time to shoot on the streets?
I don't often shoot on a weekend as that is the time to focus on family life with the wife and kids (Actually I still shoot but it is only of the kids on weekends!). So I find time on weekdays between working hours, from the time I leave the house, lunch breaks and or on the way back home.
I feel this limited time has made me more productive in that it forces me not to hesitate, to get into the right mindset quickly, and go for the shots. Although time really does fly by when you get into a groove, an hour feels like 10 minutes. You forget about what else is happening around just for that time. I believe what I often hear and read that street photography can be meditative and relaxing. You get that same recharged feeling like running or going to the gym. I'll often go shoot with friend from work who also does street photography and its great having someone to challenge you, motivate, and keep you on your toes.
But as you know with street photography, you do need to put in the hours, the more you are out there wandering, the greater the chances that an interesting scene may unfold in front of you.
What do you look for when shooting on the streets?
I look at the composition and light, ie I'm always composing things in my head as I see it. I look at light, how it hits a wall or the footpath, look at how people moving in different directions, where they could potentially fill a certain part of the frame. And of course I'll look for anything that is slightly odd or stands out more than anything else. I'm a fan of complex scenes, geometric shapes, light and shadows.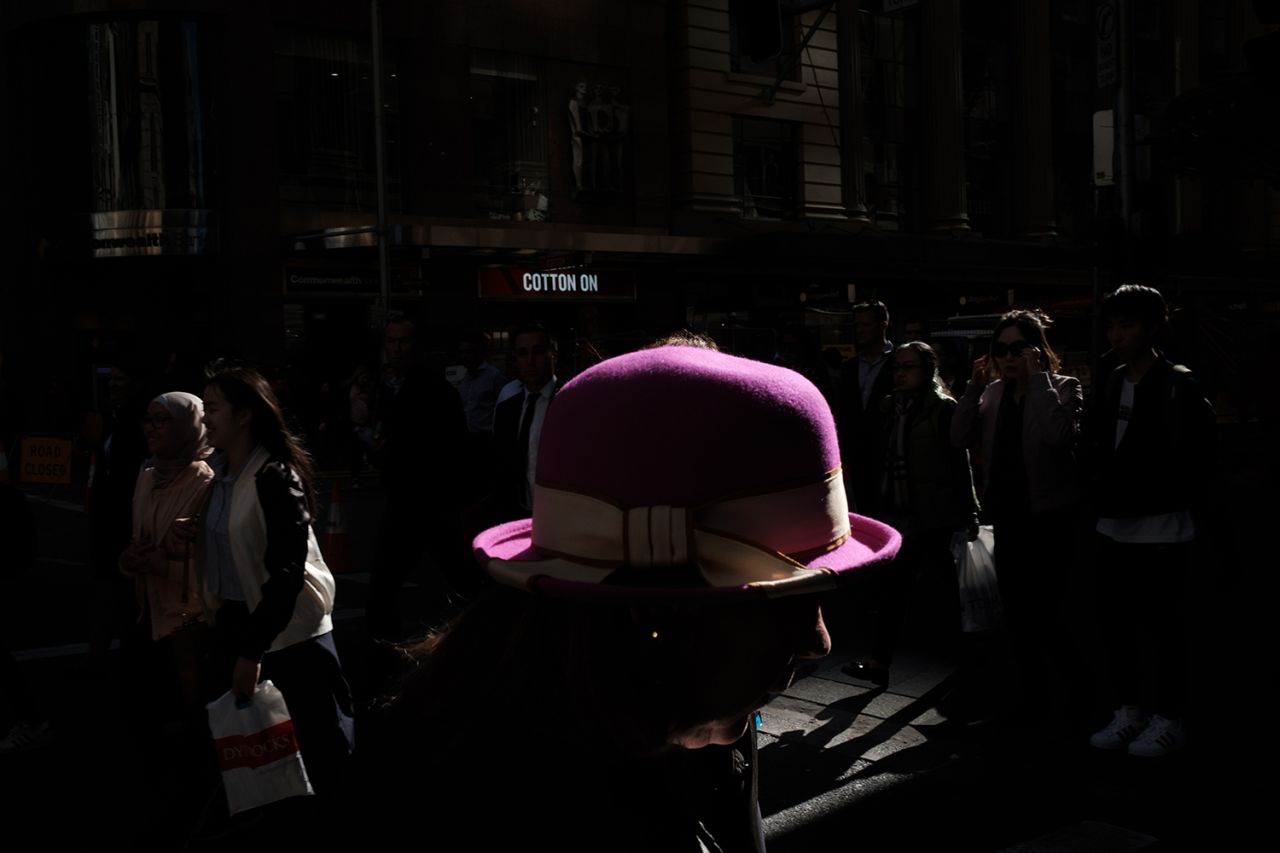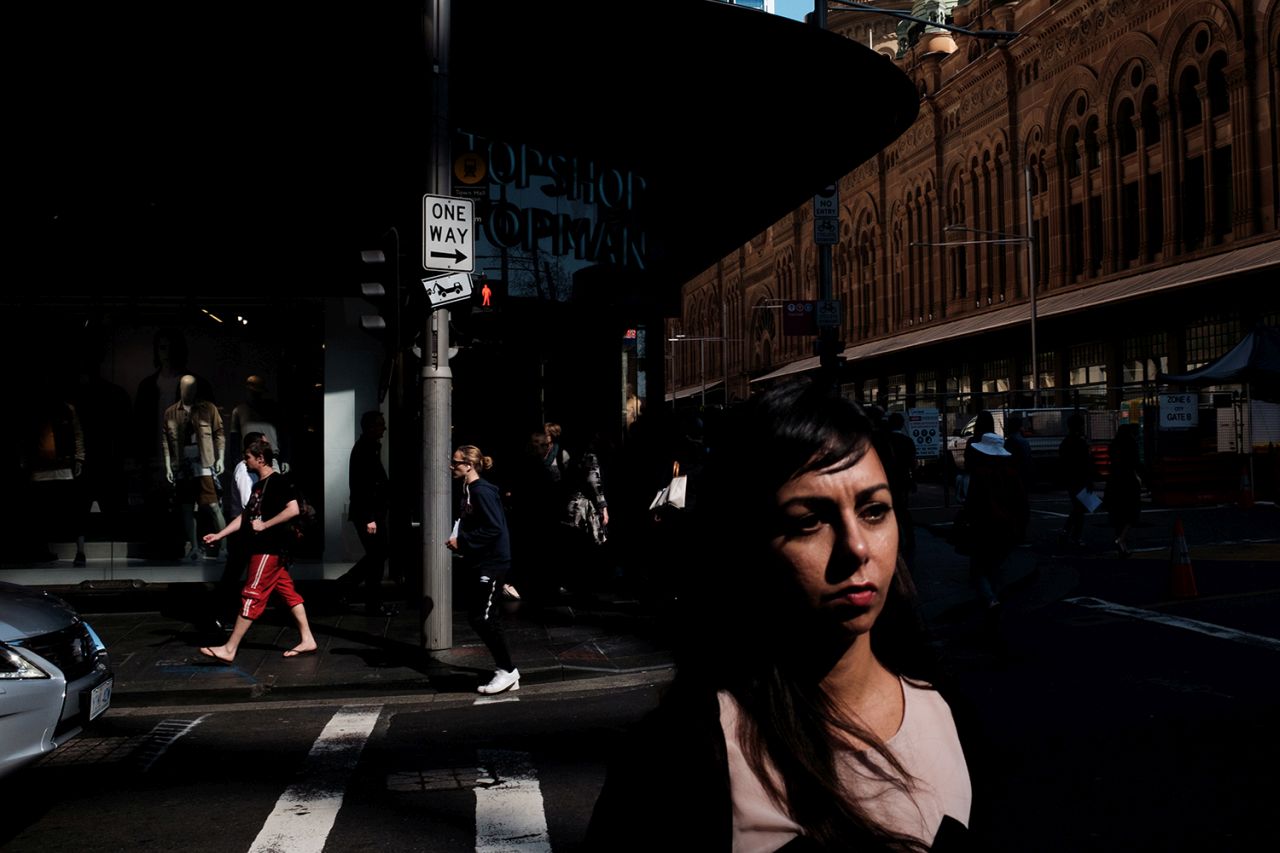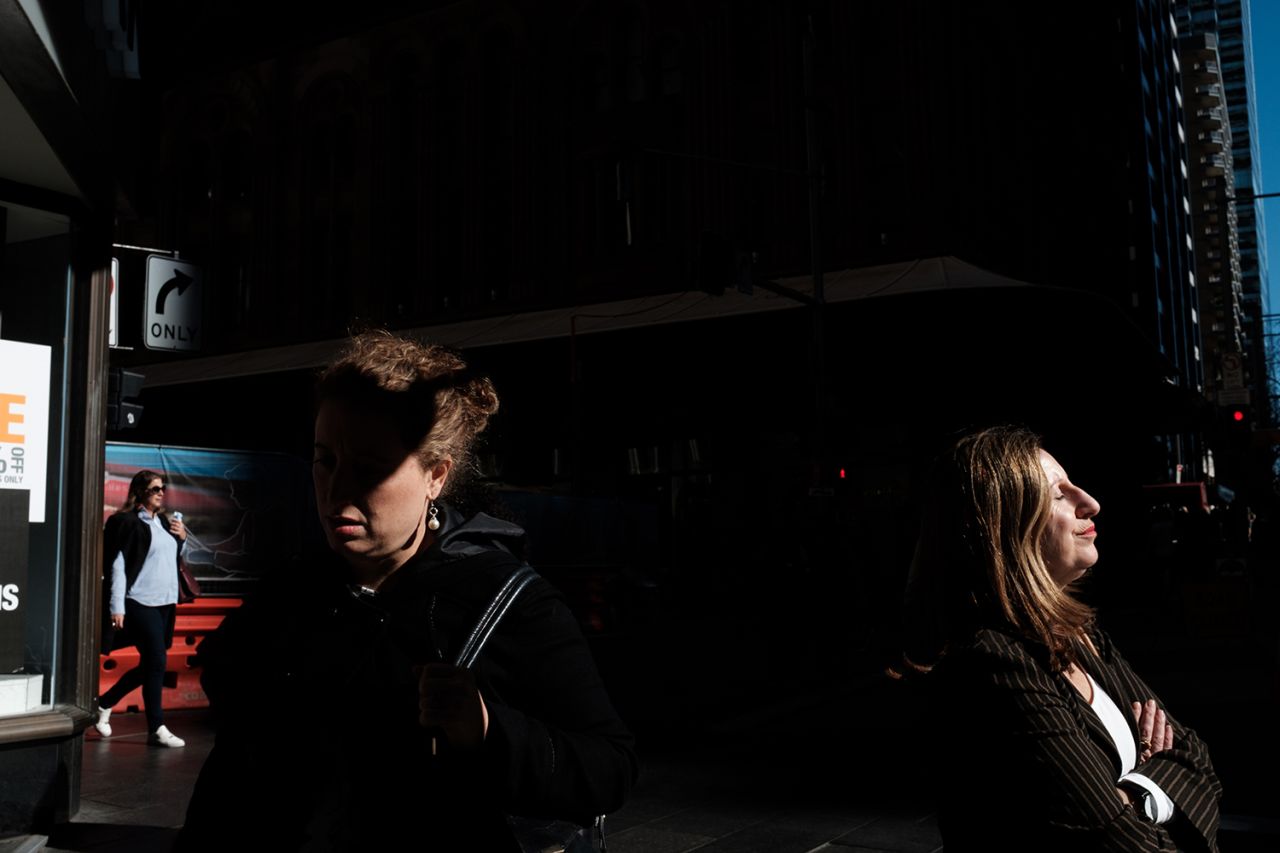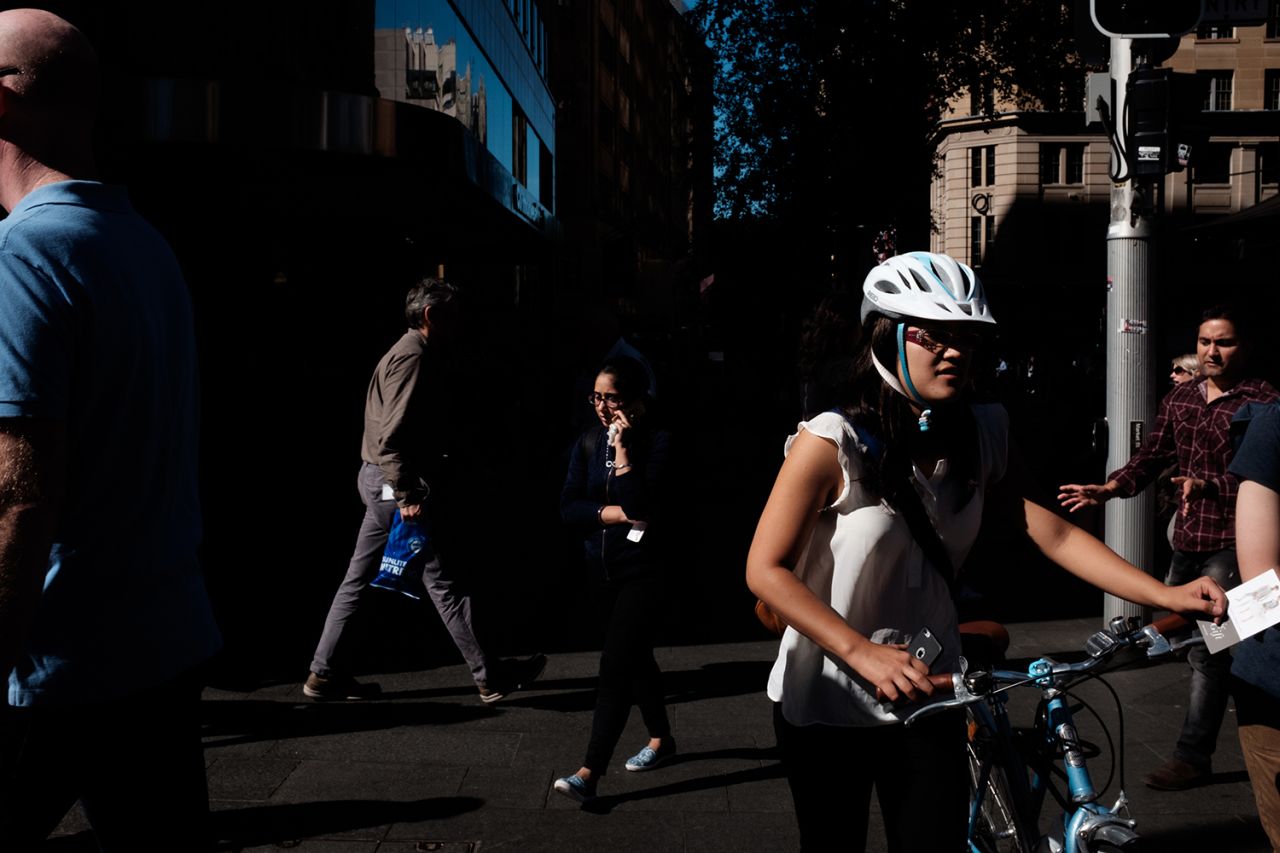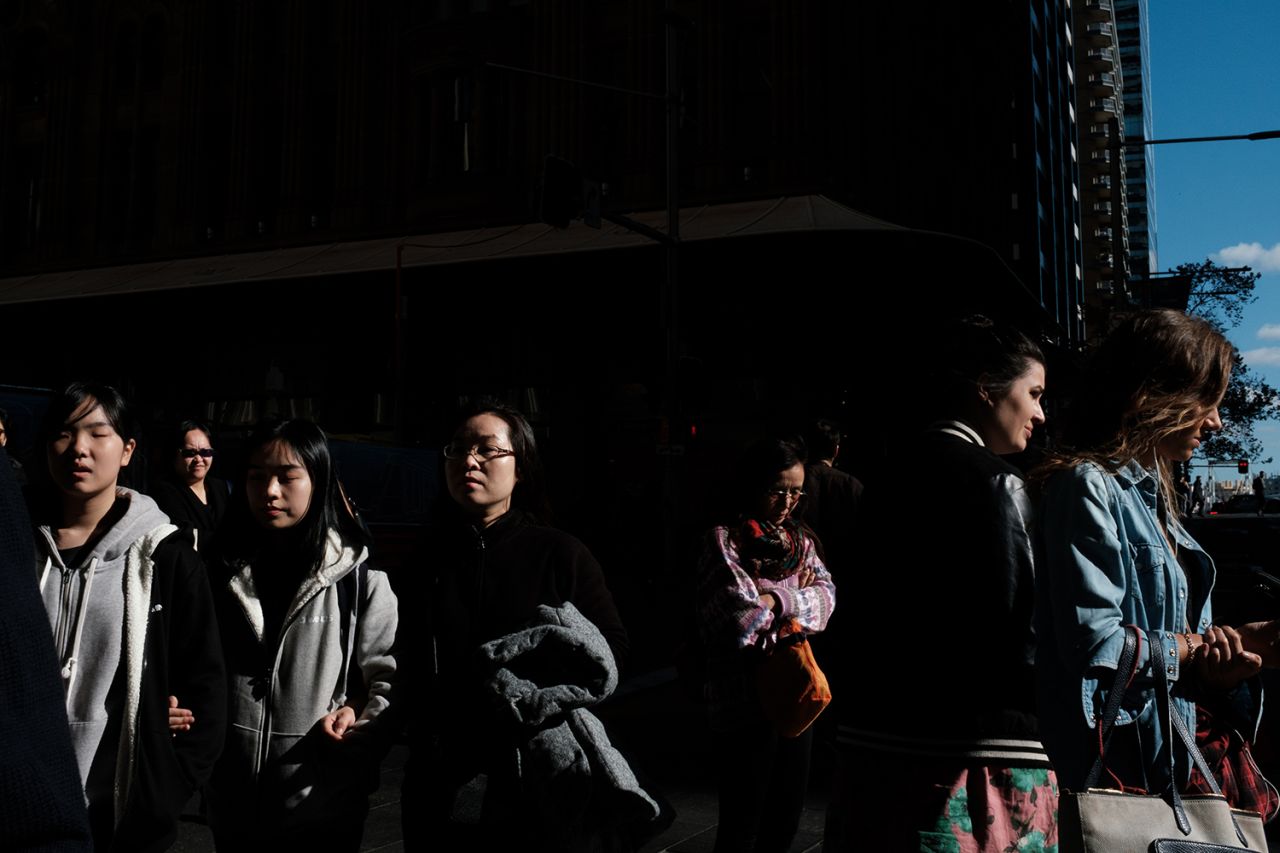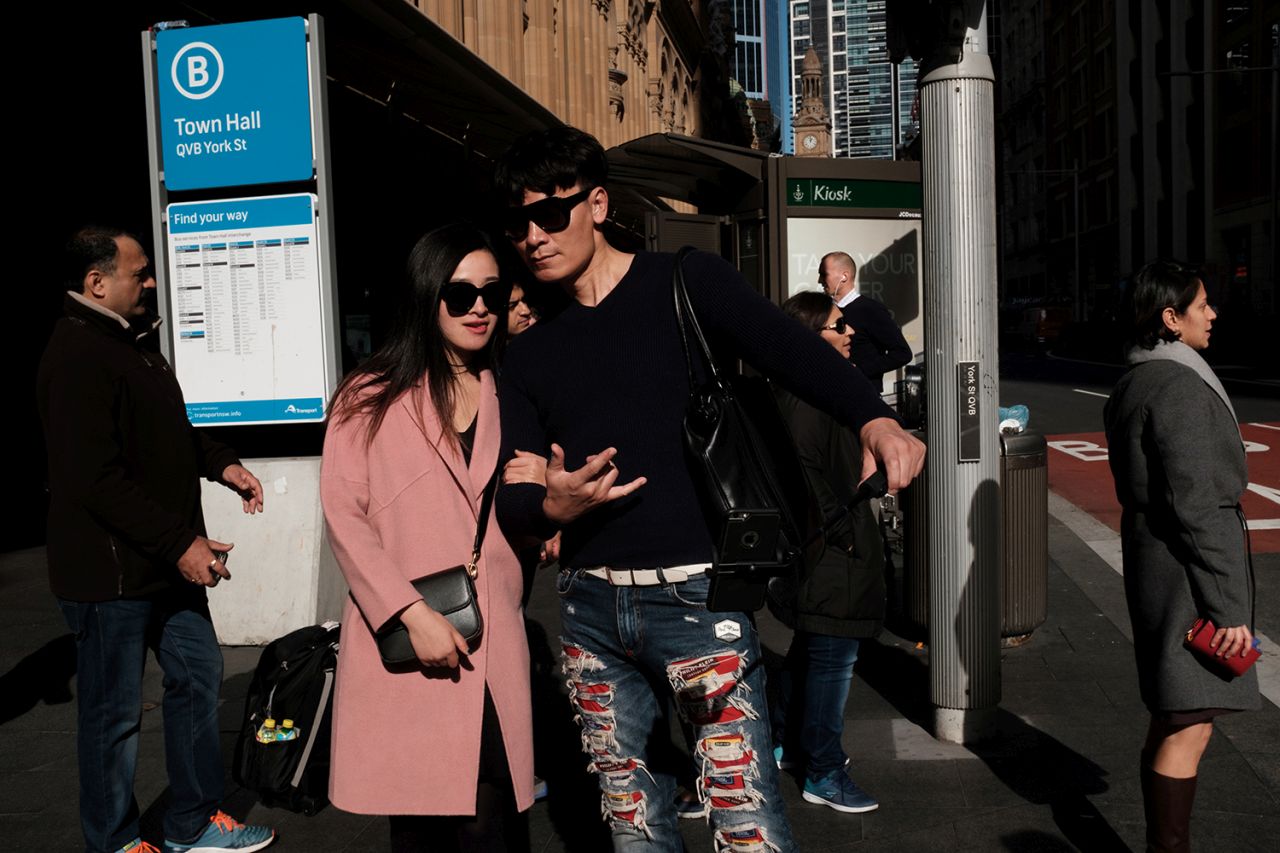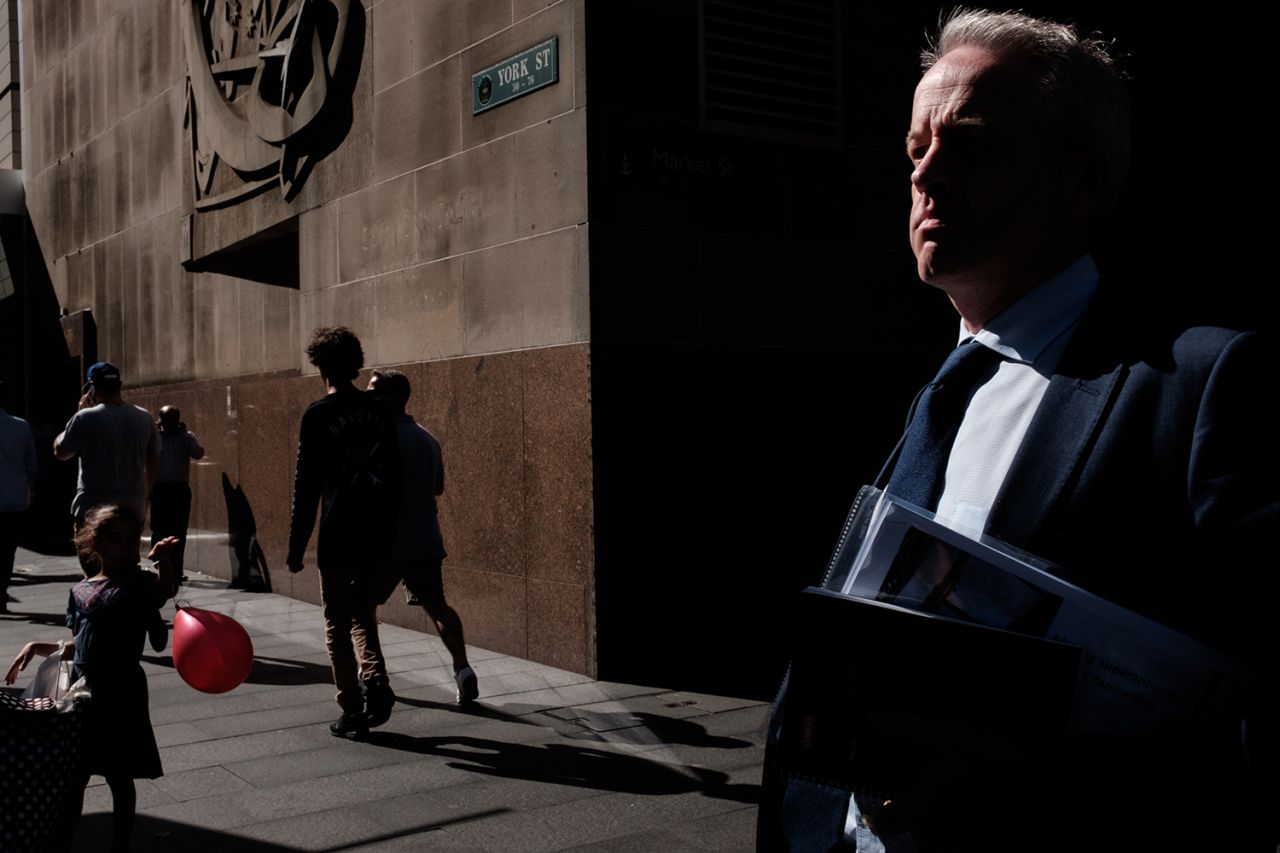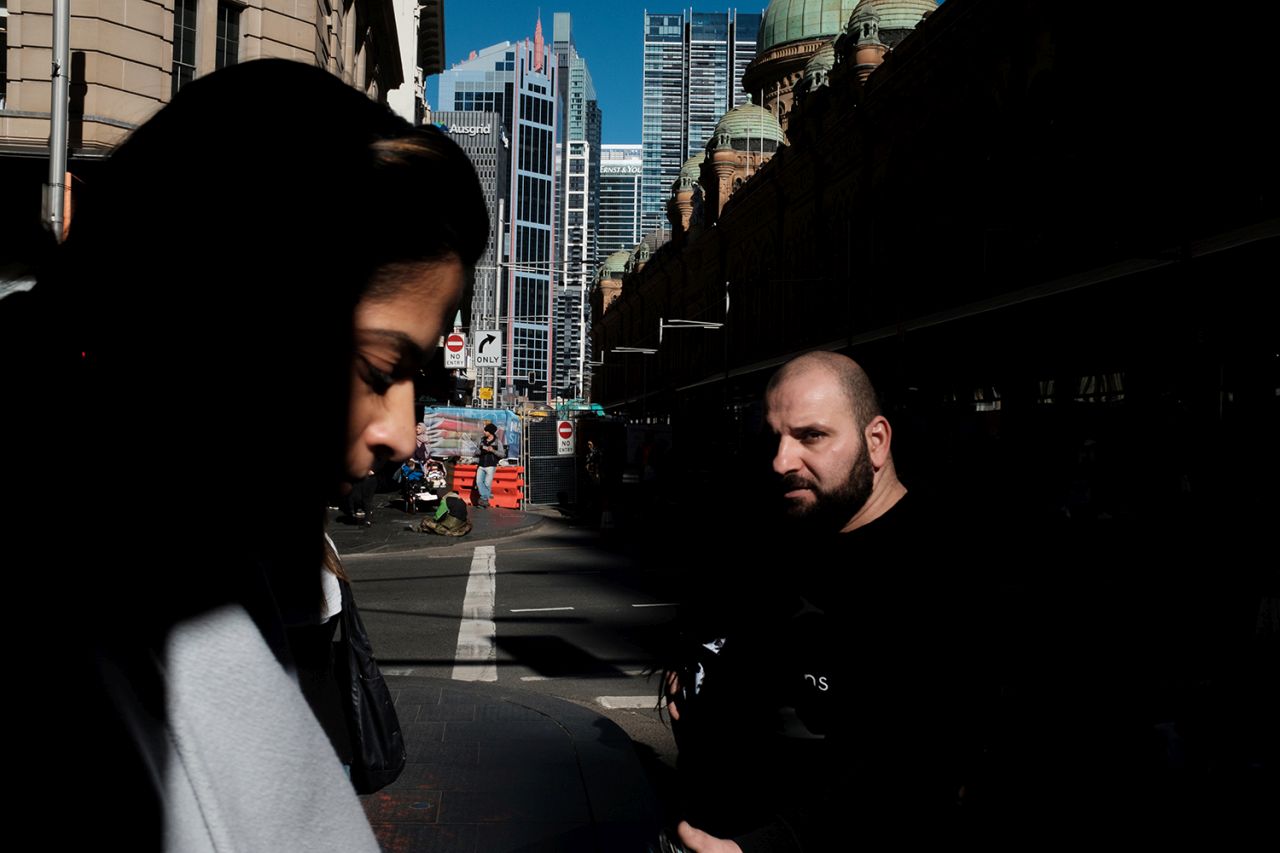 Photos © Jonathan Pui
Any insider tips for Street Photography in Sydney?
If you shoot in summer late afternoon/evening daylight savings light can be spectacular. The low orange sunlight shines directly down all of Market Street.
What are your future plans or projects?
I think the near future plan is to try and edit my work into a series or into various sets. The long term goal might be to make a zine or self-publish a book of some sort.
Where can we find more of your work?
Here on my website, Instagram or Flickr
Thanks Jonathan!