Marco Franchina from L.A. about his project "Curbside", photographed out of his car window in the city with the most Drive-by shootings in the world.
Marco, please introduce yourself briefly.
I was born in Pisa, Italy and raised in Los Angeles, California, USA. Coming out of high school I had no direction. Picked up a couple of menial jobs here and there for about a year or so. During this time I was visiting my cousins home and noticed a camera on his shelf. It was a Minolta x700 with a 50 mm lens attached to it. I never took photos at all up till then. I asked if I could use it. He just gave it to me and here I am over 35 years later still photographing.
I began immersing myself into Fashion Magazines. There was no Internet at the time. Magazines where the happening thing for photographers. It was the only outlet there was. And to have any exposure you would need to have your work published in a Magazine.
So a good friend of mine was a top model at a big agency. I did a test with him and sent it off to the agency and the response was great! I continued on testing models and came up with a nice test book to show the Magazines. Saving enough money I was on the next plane to Milan, Italy, one of the Fashion capital places to work. This story is way to long for this interview. Let's just say two years later I started to photograph for the biggest Fashion mags there. I think it was in the cards for me. Or if you want to call it my Destiny.
Since the age of 22 I've been published in Fashion, Celebrity, and Lifestyle Magazines all over the world.
Where are you favorite places to photograph and what do you look for when out on the streets in L.A.?
Well. Let me start off by saying that Los Angeles is one of the Melting Pot spots for tourism. From beautiful weather to Hollywood where everyone wants to be a star.
I shoot a lot in the Downtown area of Los Angeles. This is where I'm most confortable. It's more in your face on foot and fast paced; it's a bit of a rush for me. I'll do about 3 to 5 hours of fishing which I like to call it and sometimes catch a lot or walk away with one. Downtown is gritty so I like to shoot with high contrast Black & White to keep the authentic vibe like it is.
Your submitted photos are part from your ongoing series "Curbside". How did you come up with the idea of photographing out of the car window?
I've been photographing out of a car window throughout my photography career. I just never took it seriously in terms of making a project out of it. So I took it one step further and made it another kind of street photography.
It was about 5 months ago when I started to post on Instagram. And the first photo that I posted was shot through my car window. I thought to myself I really want to explore this more. I'm always in my car as most Angelinos people are.
For this series I've been finding all walks of life in Hollywood. Especially on Hollywood Boulevard and Sunset Boulevard where most of my work has been photographed. I look for the offbeat not the norm. And sometimes it's just right in front of me or I see it up ahead and drive to it. It's very similar to how I shoot my Street Photography (on foot).
Being in a car opposed to being on the street becomes even more voyeuristic. Which at times becomes a bit more challenging, especially in Los Angeles, the city with the most Drive-by shootings in the world.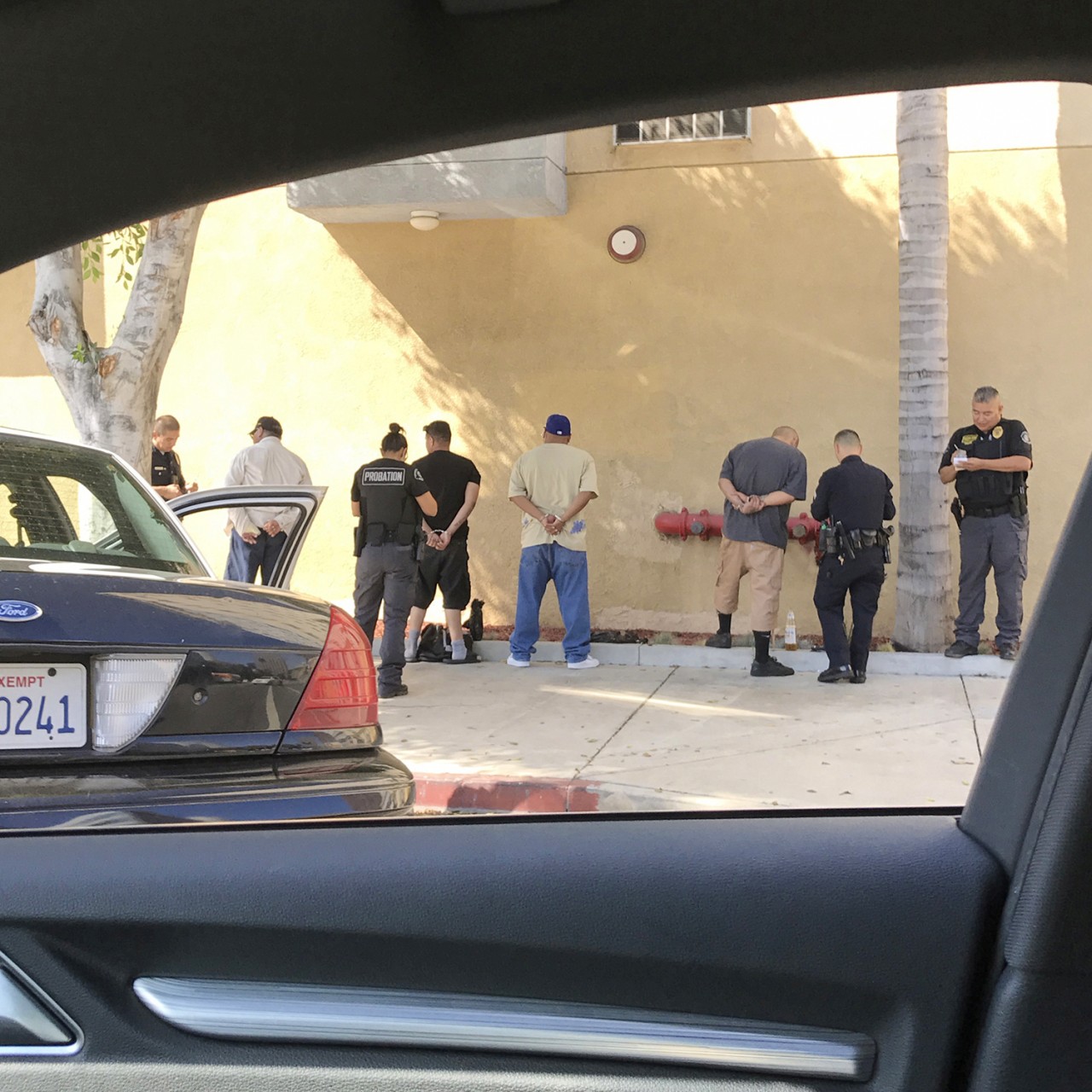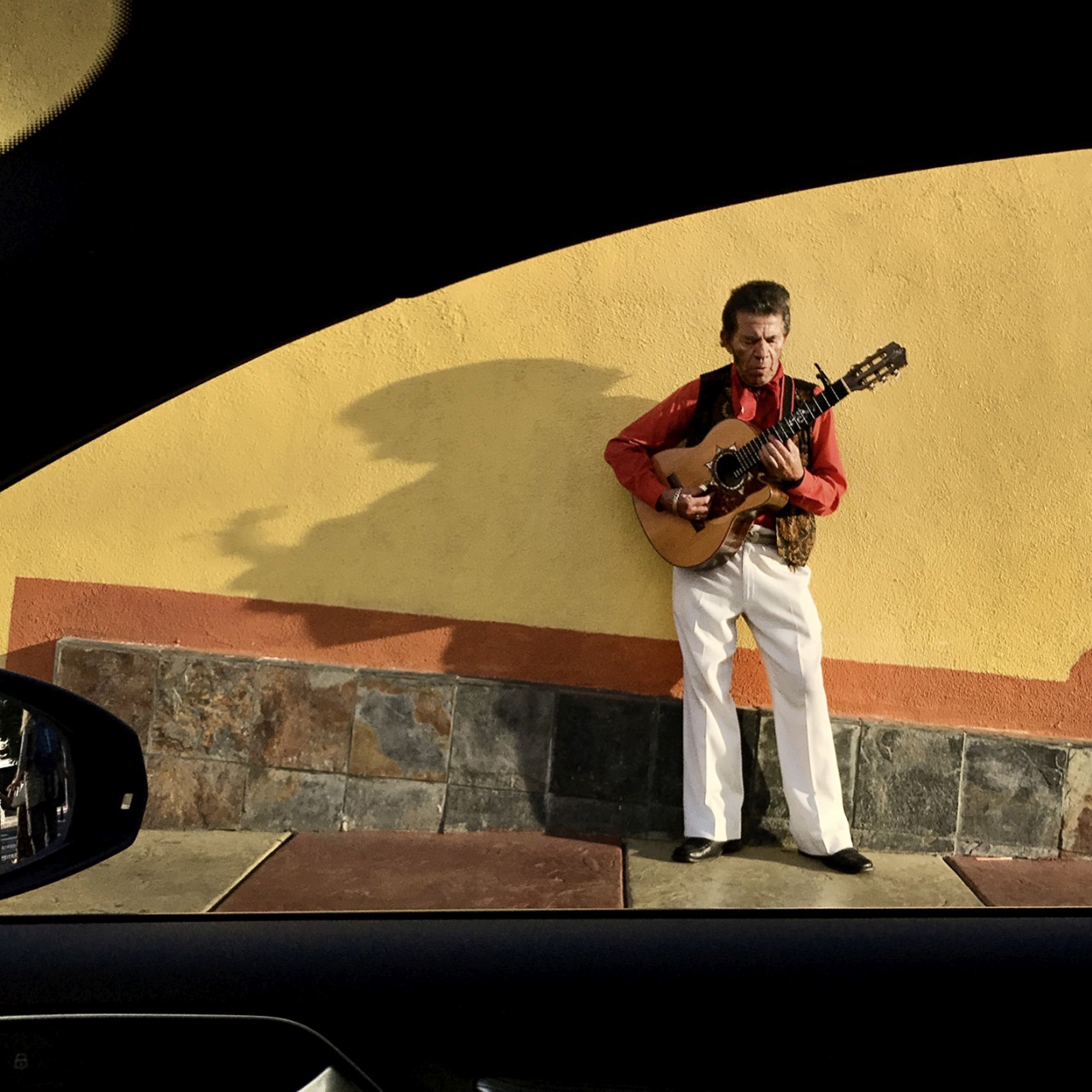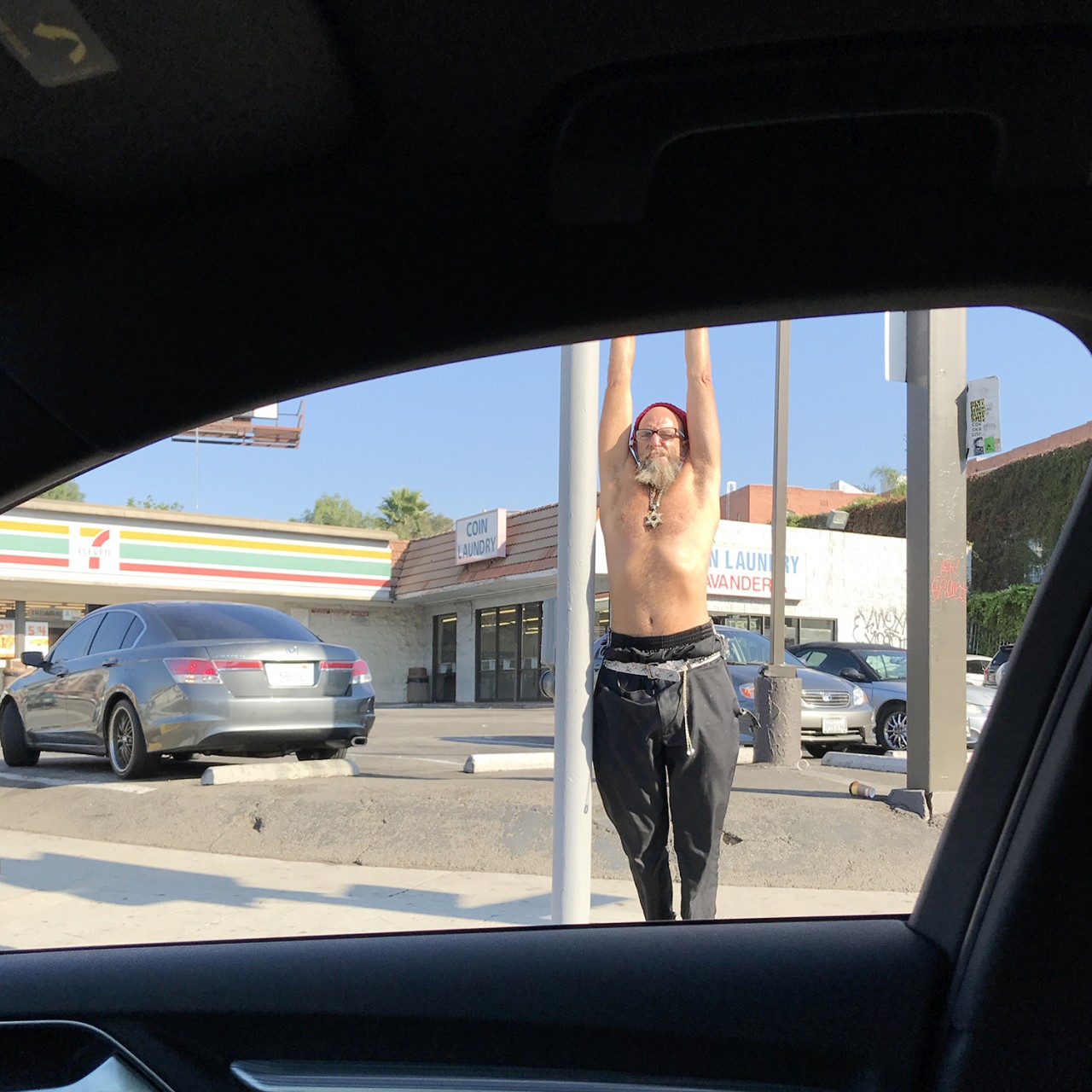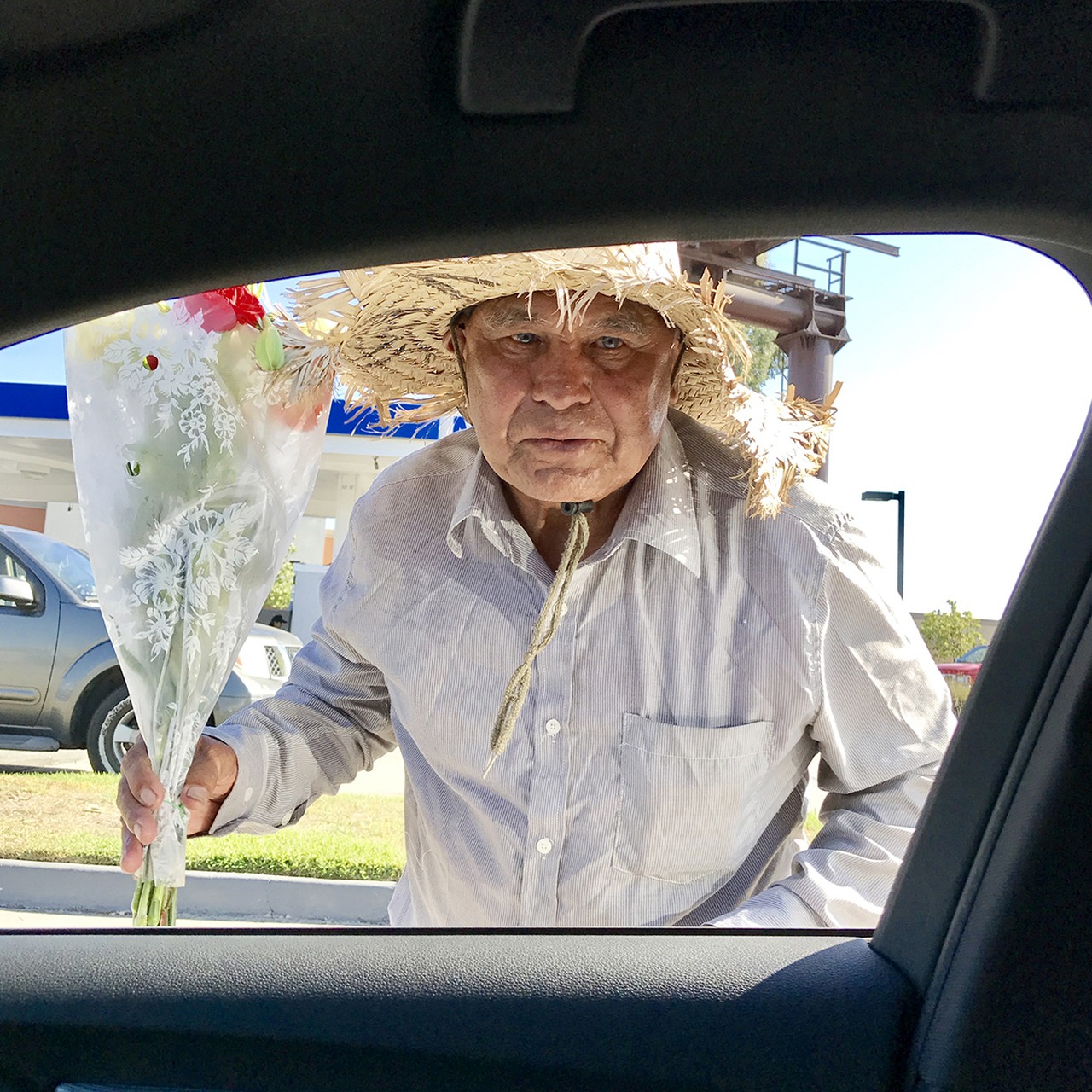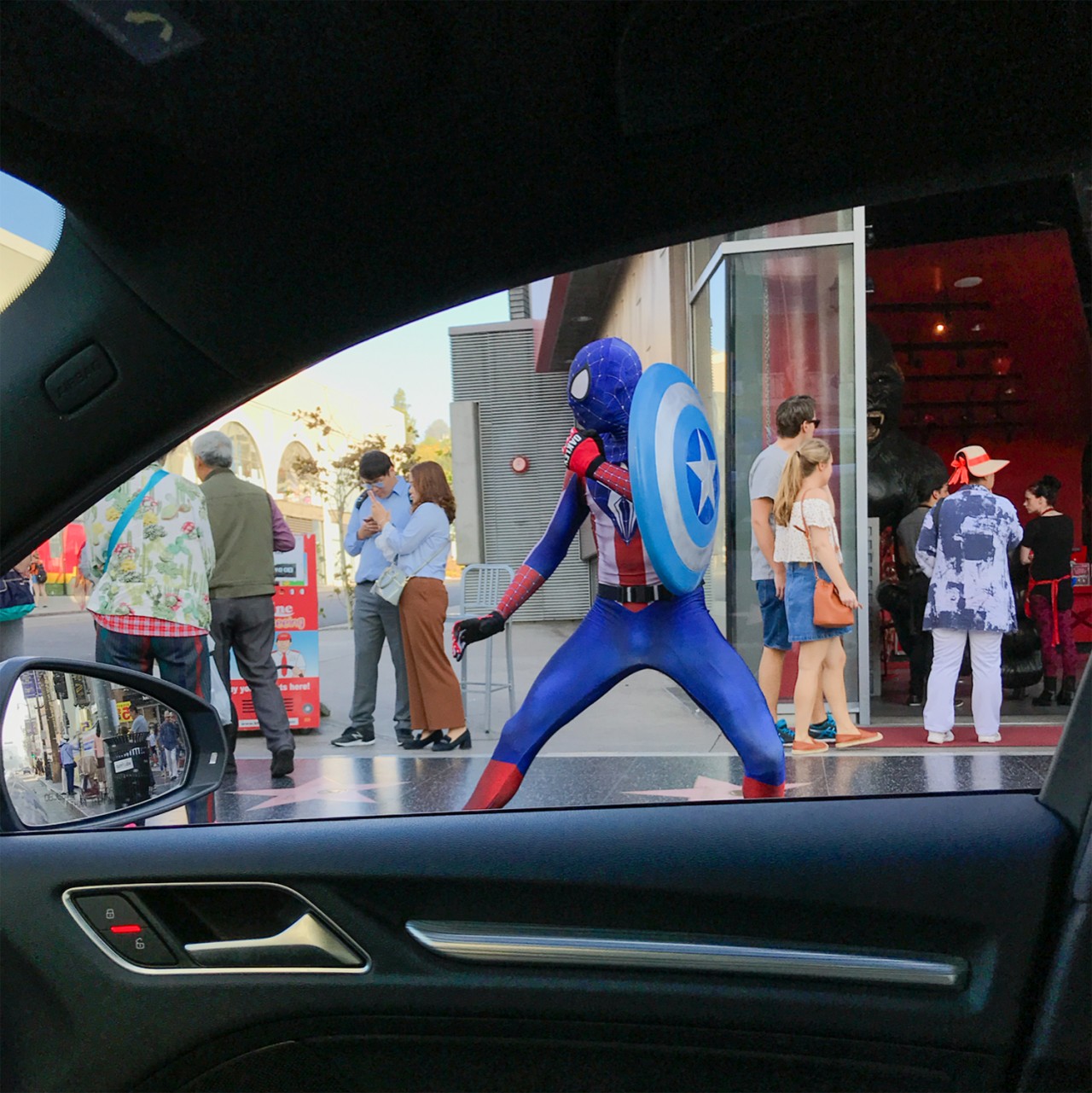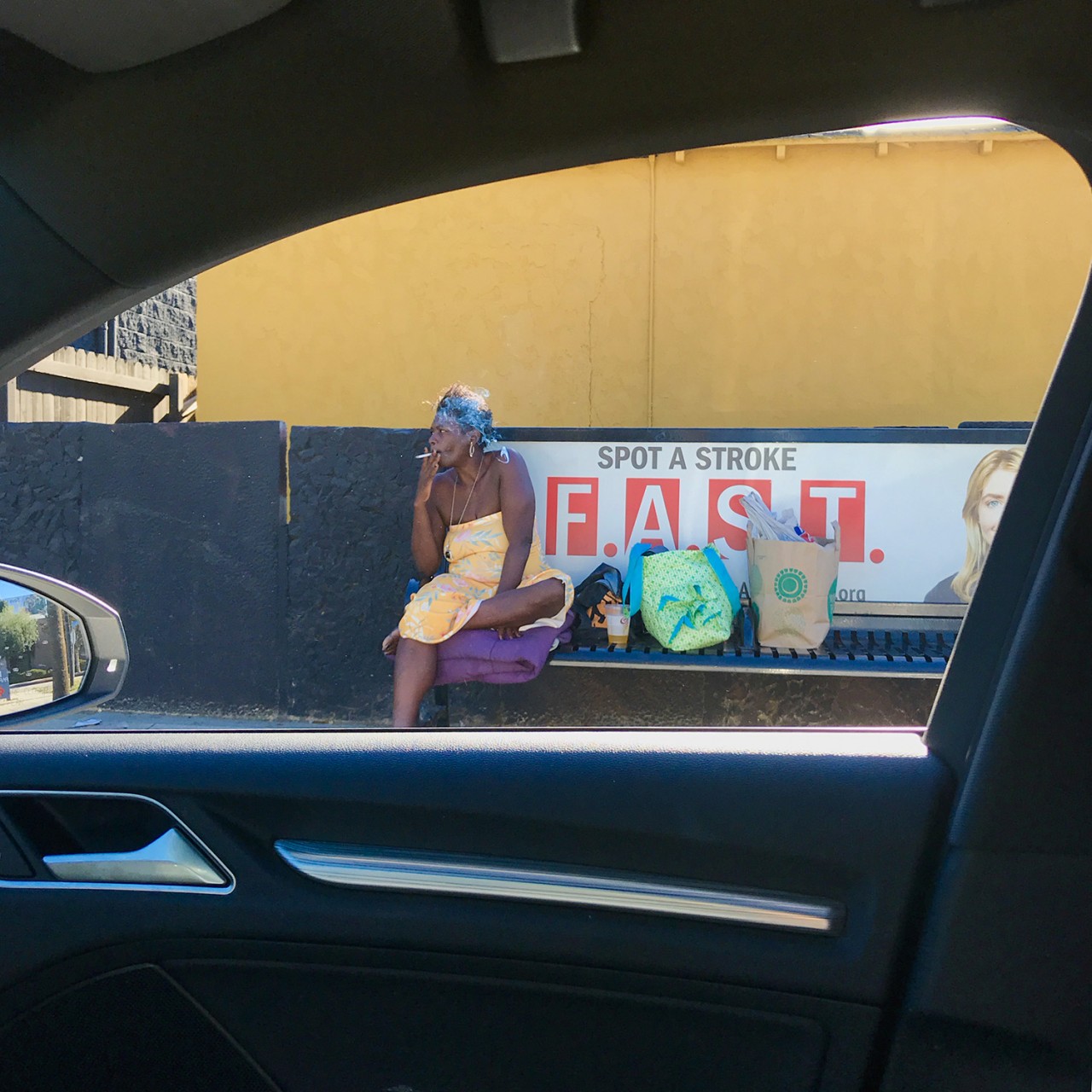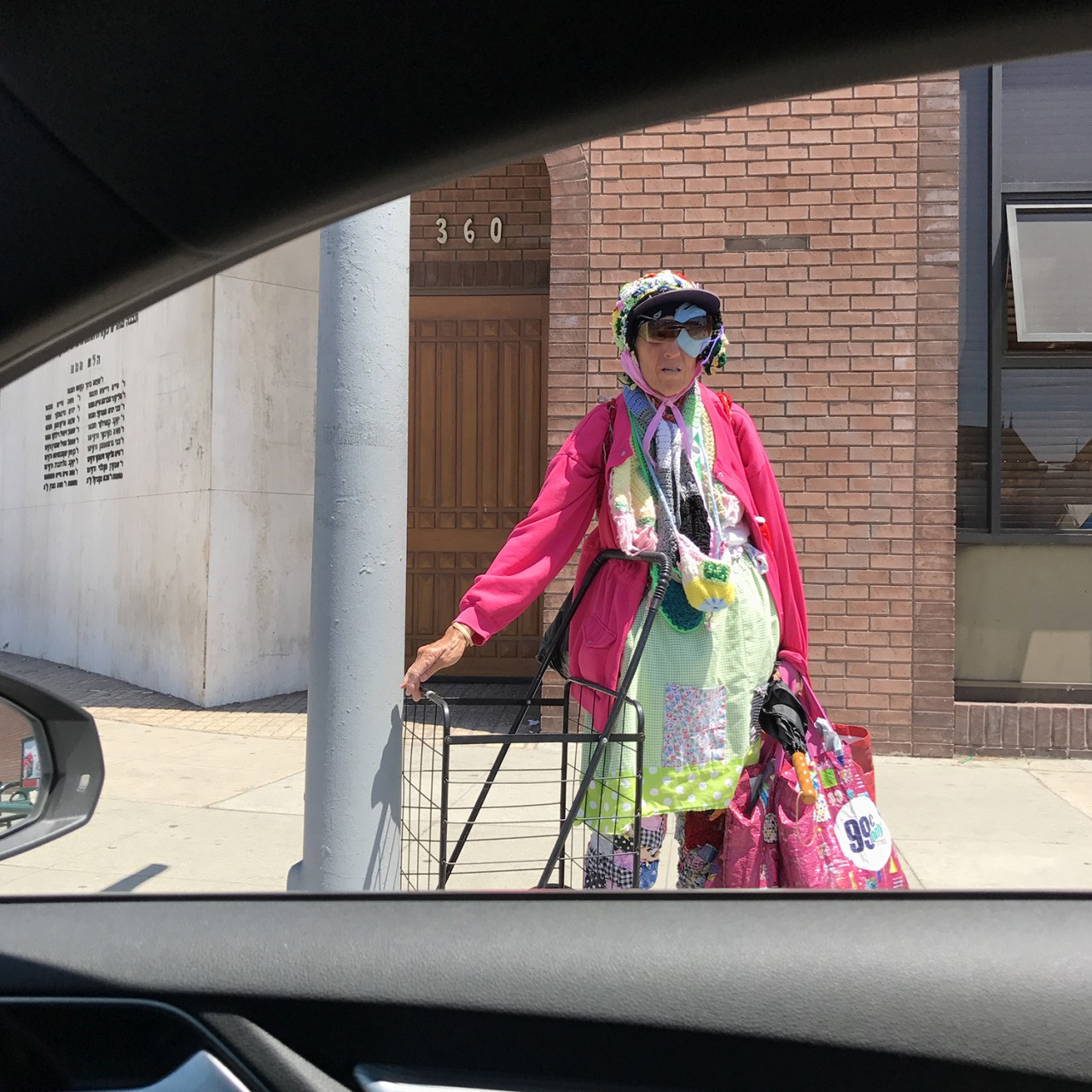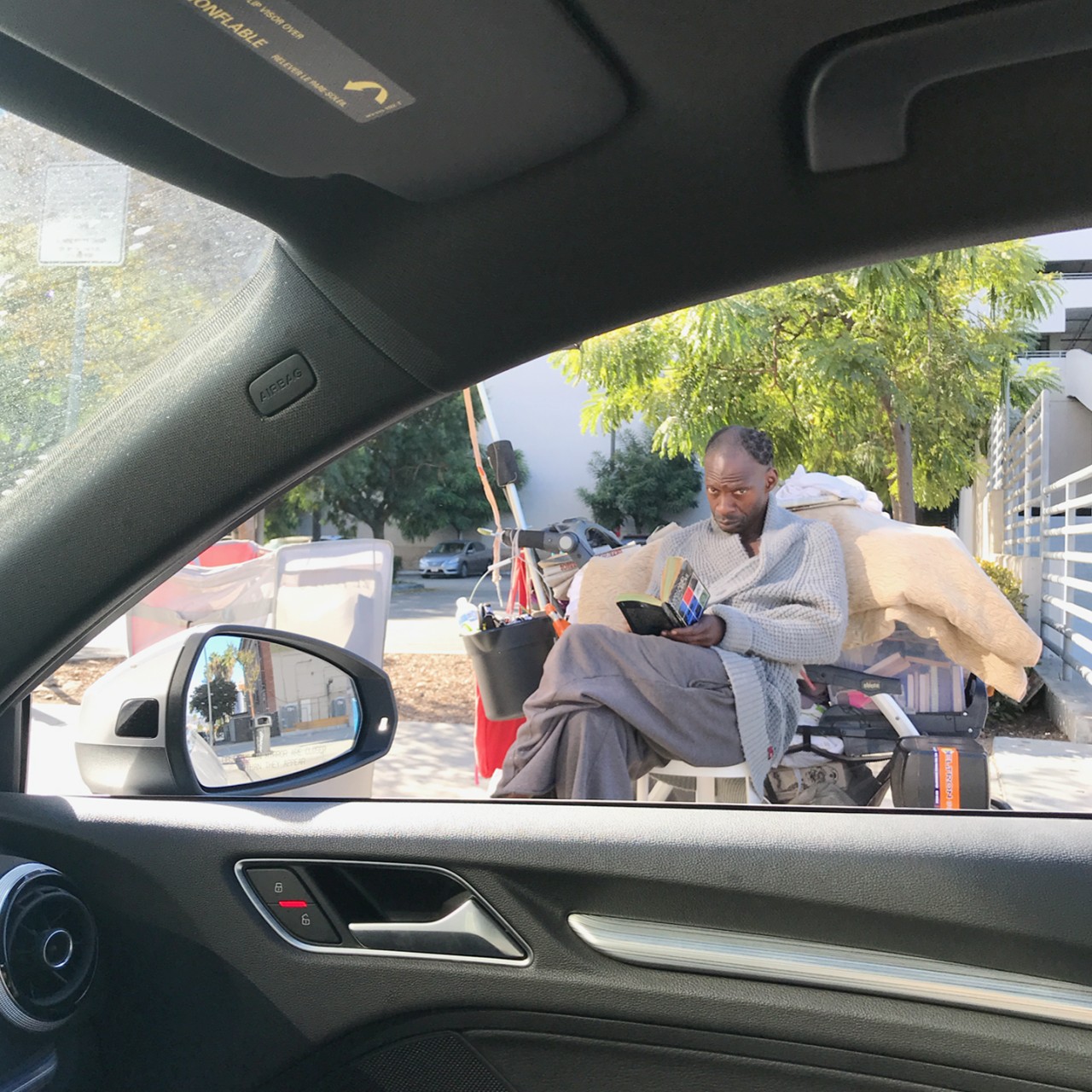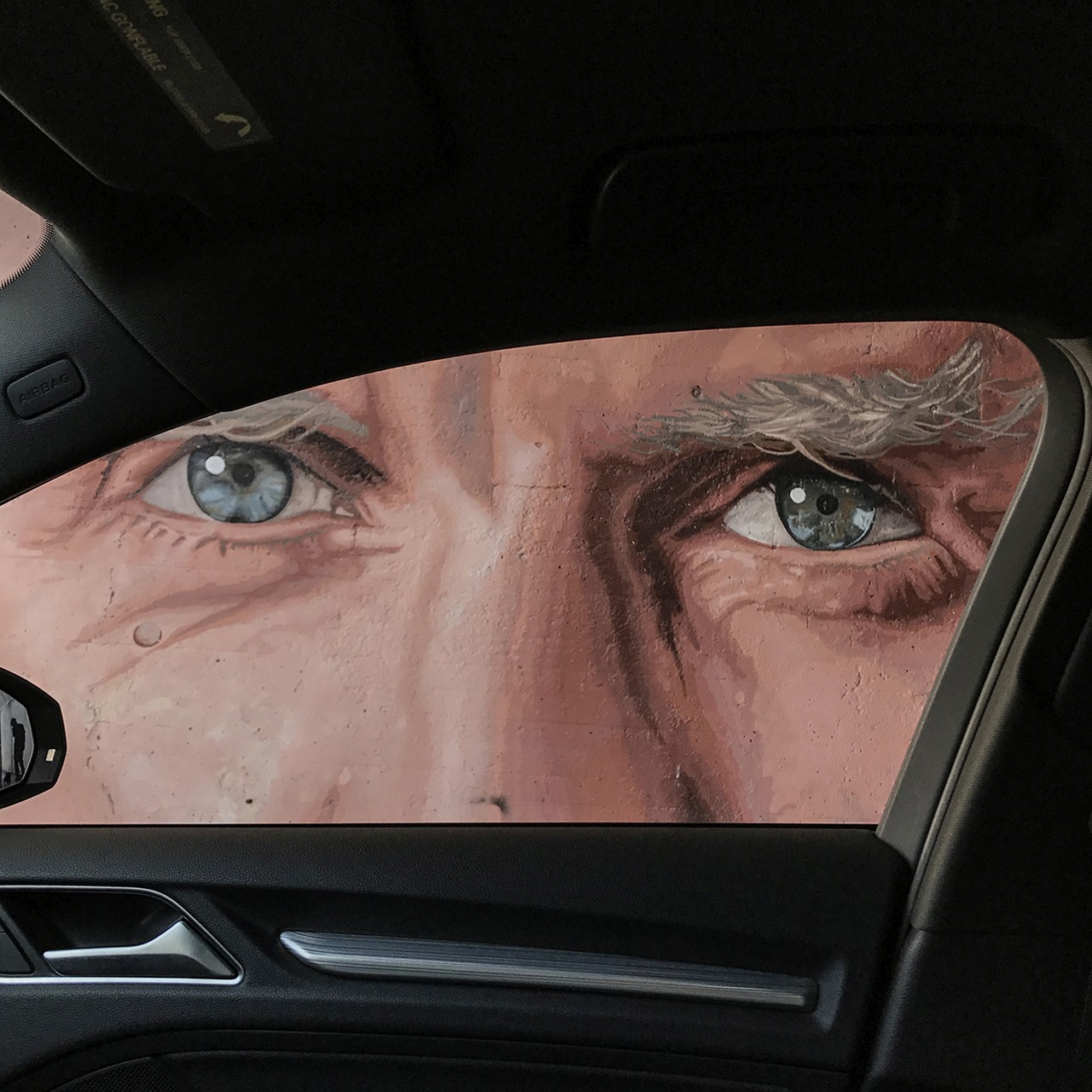 © Marco Franchina 
How do people react when they spot you? Did you ever encounter critical situations?
Great question! I could write a book on that. So since this ongoing project I've been fined with a ticket for an illegal U-turn. Which by the way was well worth it. I've had a can of coke, or it could have been root beer which I prefer 😉 thrown at me. I've had a man open the door and come into my car to try to take my camera.
Like I said I could write a book on that.
What are your future plans concerning this and other projects?
At this time for "Curbside" I've accumulated well over 500 photos, which a lot I've not posted on Instagram. I always look at my projects becoming a photography book.
Where can we find more of your work?
Website: www.marcofranchina.com
Instagram: marco_franchina_photos and los_angeles_streetlife
Thanks Marco!