James Featherstone photographs life in St. Petersburg, 'the saddest city in America'* to deepen his perception of the country. *according to Men's Health Magazine 2011.
James, please tell us a bit about yourself.
I am a full-time video editor living in Toronto, Canada. I made my first documentary film with the family camcorder during an epic road trip I took with my Dad across America when I was 6 years old. After that I did not touch a camera again for some 20 years.
In my mid 20's, while I was studying cinematography and video editing, I came to a point where I felt like I wasn't learning anything new, so I turned to photography.
I later came across a quote by Iranian film director Abbas Kiarostami that seemed fitting to my conclusions – "Photography is the mother of cinema".
Shooting in the streets seemed like the perfect subject. Things are happening in the streets. I don't need to rely on anyone. I can be an explorer for a day, out in the world.
That's what originally drew me to documentary filmmaking. I can essentially just go out and shoot, and its really during the editing process that you can manipulate moods and emotions. The same goes for photography. The most exiting part for me, other than exploring, is taking a selection of images and sequencing them to create a higher meaning.
What do you look for when shooting on the streets?
As a video editor, most of my days are spent in front of a computer screen. I catch myself daydreaming about being anywhere with my camera, photographing anything. I lust for it. Photography for me is also about just getting out and exploring. I'm not looking for anything in particular when I'm out shooting. I like the pictures to come to me.
I don't consider myself a street photographer by definition because I shoot anything – Still life, portraits, empty streets, busy streets, abstract objects, landscapes. Its only later when I'm editing my images and see them all together that a style or concept begins to form.
I think Steve McCurry is one of the most fascinating photographers of our time because he is a master at it all.
Your series is about St. Petersburg, the 'Saddest' City In America. How did that series come about? 
I accompanied some friends to St. Petersburg, Florida for a convention with the intention of driving to Miami afterwords. I thought I was going to be a restful few days in St. Pete's and hardcore shooting in Miami, but the more I looked into St. Petersburg, the more intrigued I became.
In 2011, St. Petersburg was named The Saddest City in America by Men's Health magazine. (http://www.menshealth.com/guy-wisdom/frown-towns). They gathered statistics of suicide rate, unemployment rates and calculated the percentage of households that use antidepressants to determine the rank. Shortly after the article was posted, St. Pete's local blog "Ilovetheburg.com" spoke to The Huffington Post, calling their findings laughable, but I figured I was going to see it for myself.
Huff Post – http://www.huffingtonpost.ca/entry/st-petersburg-saddest-city-america-mens-health_n_1126566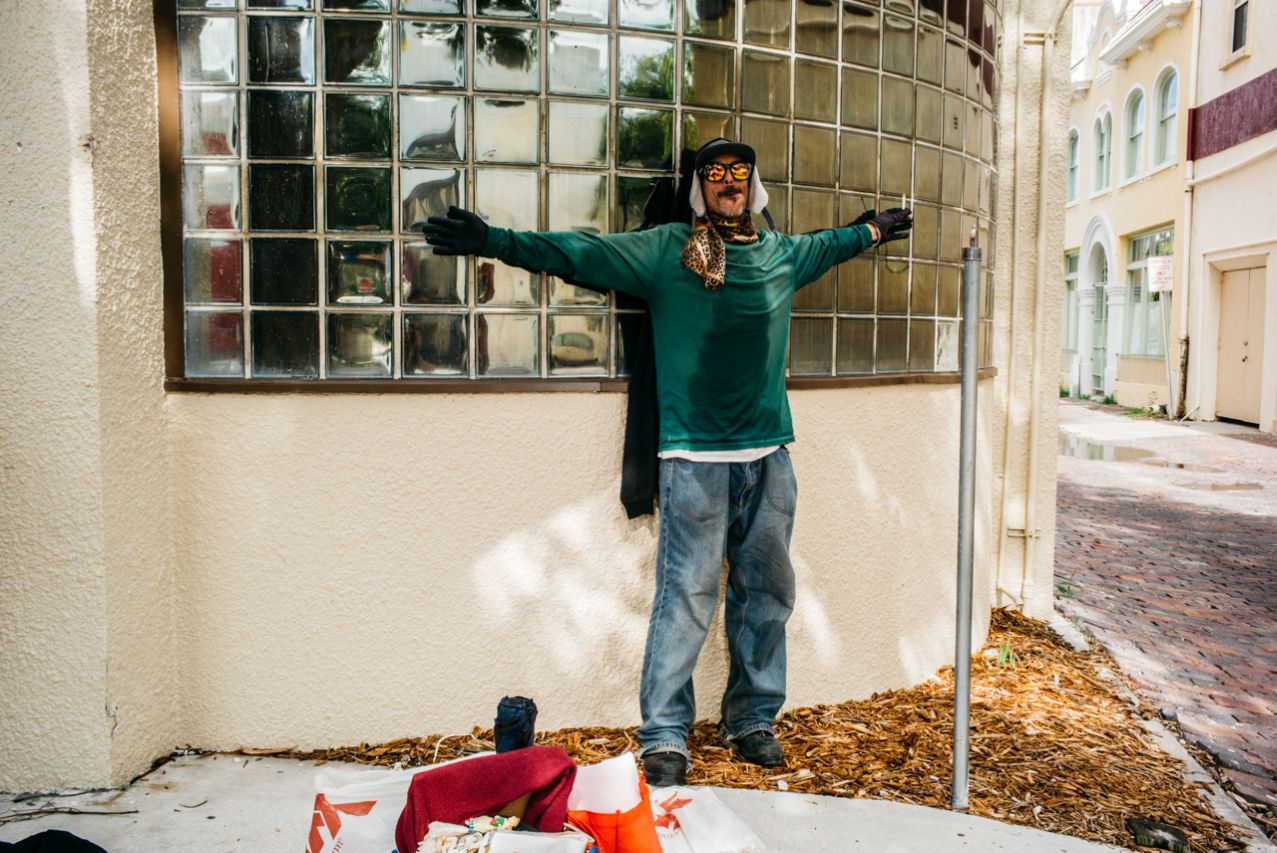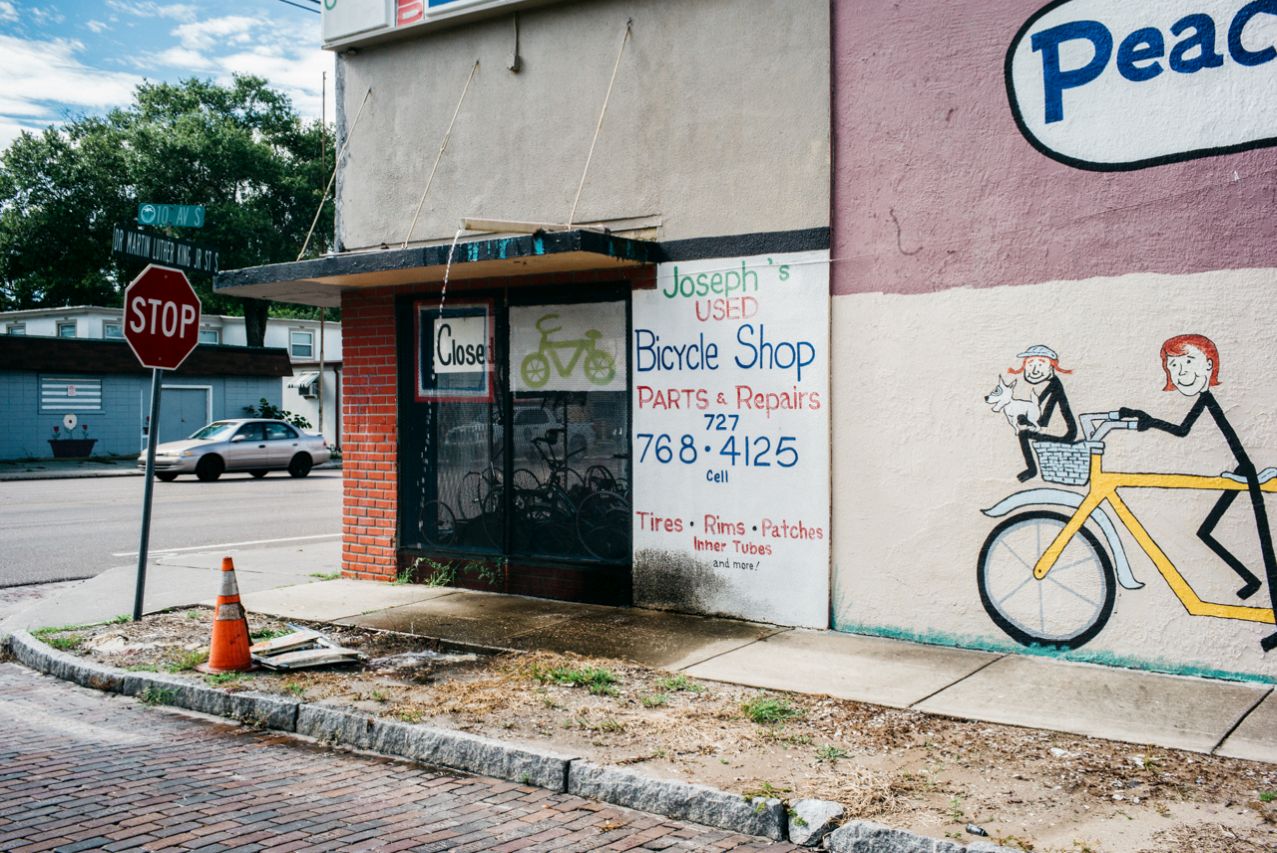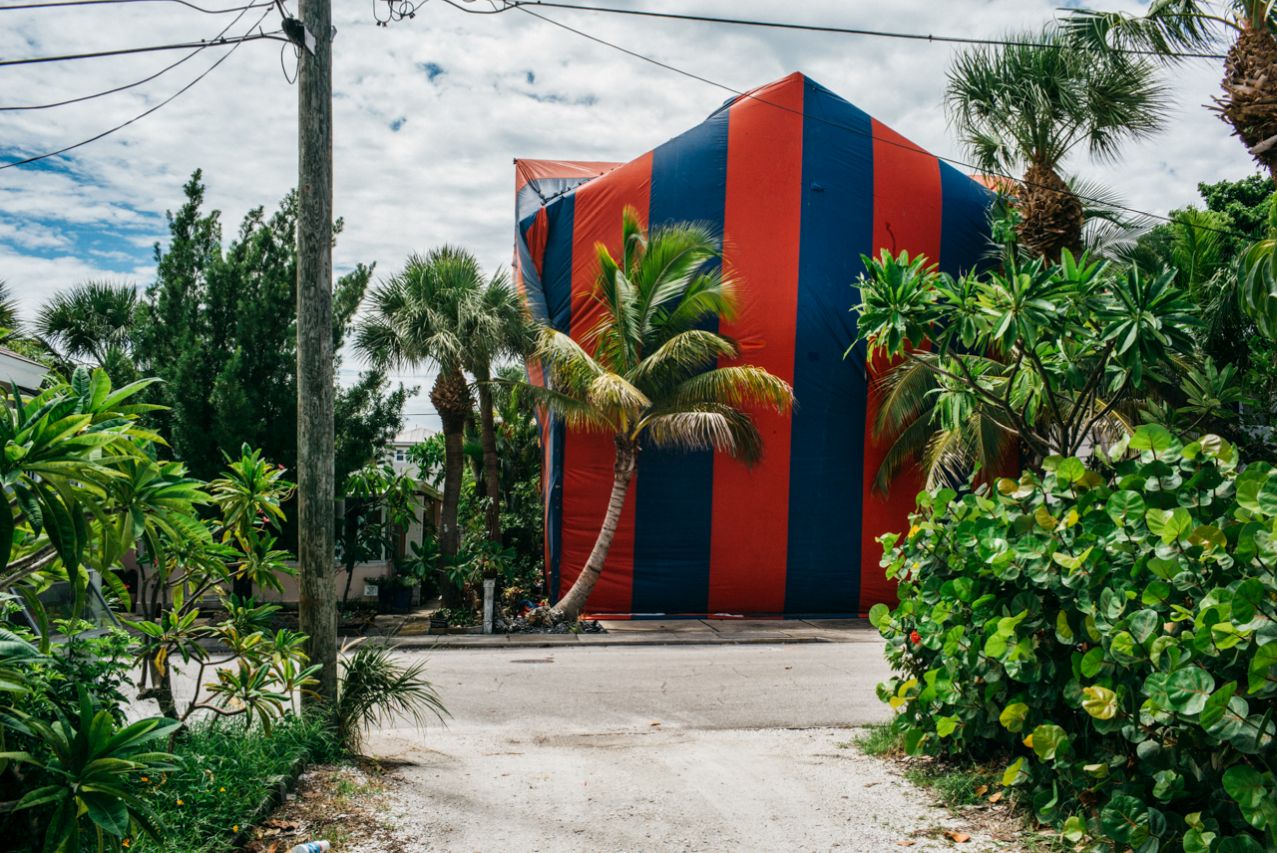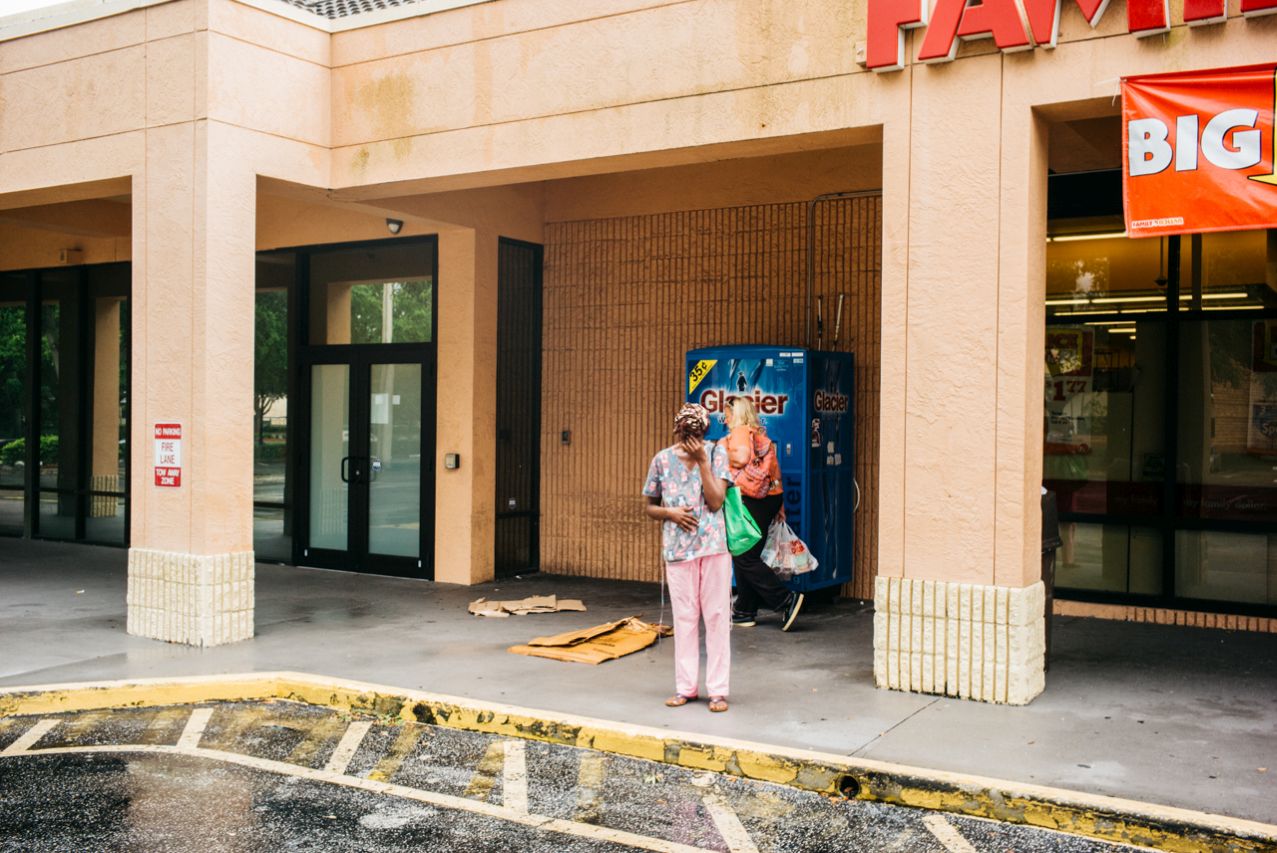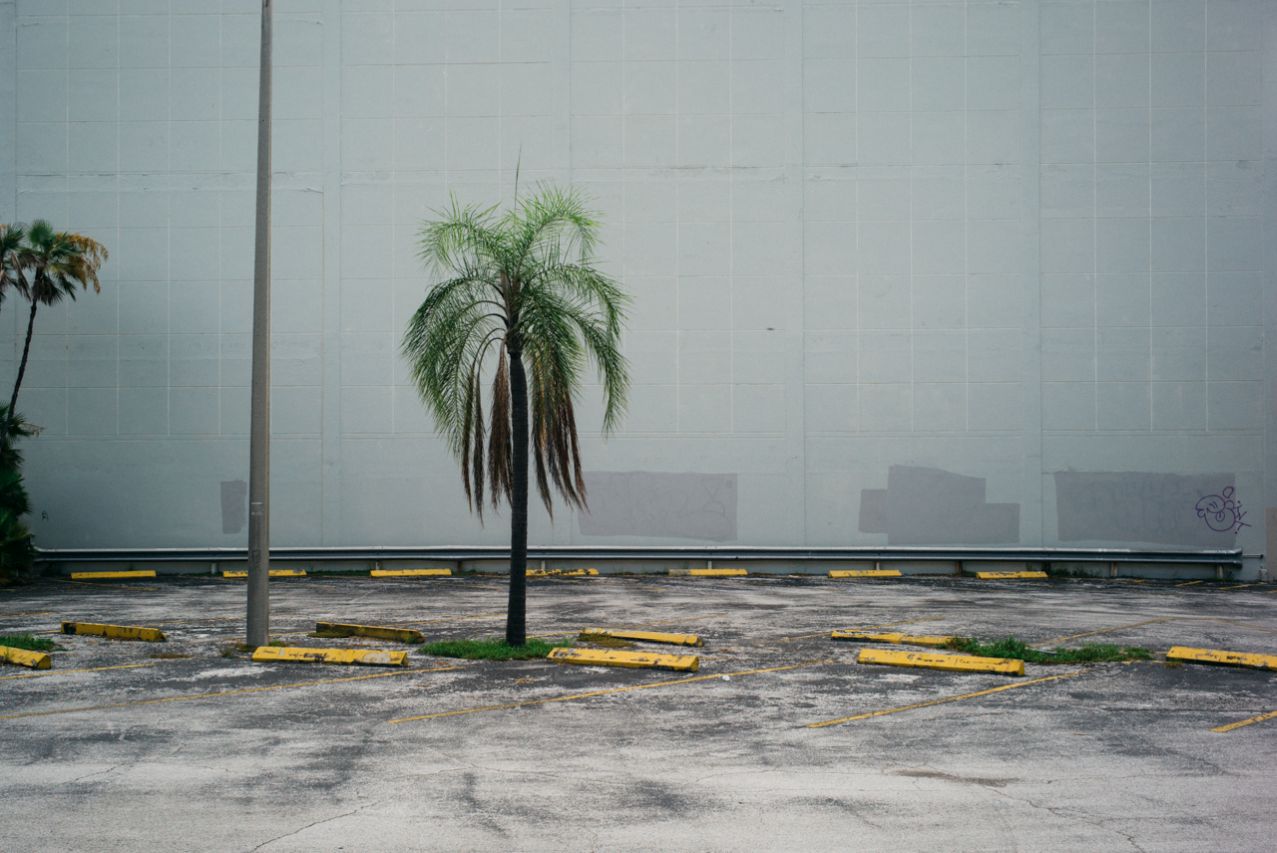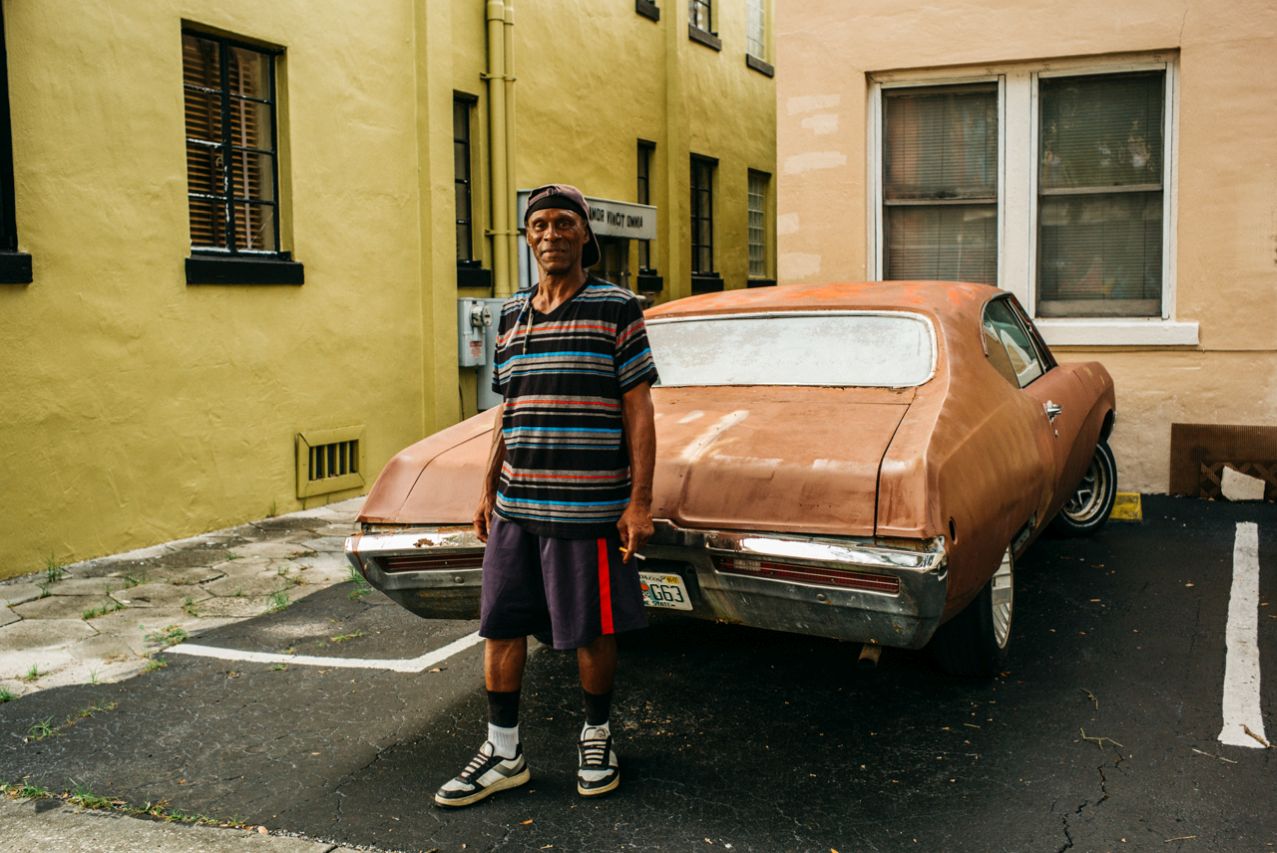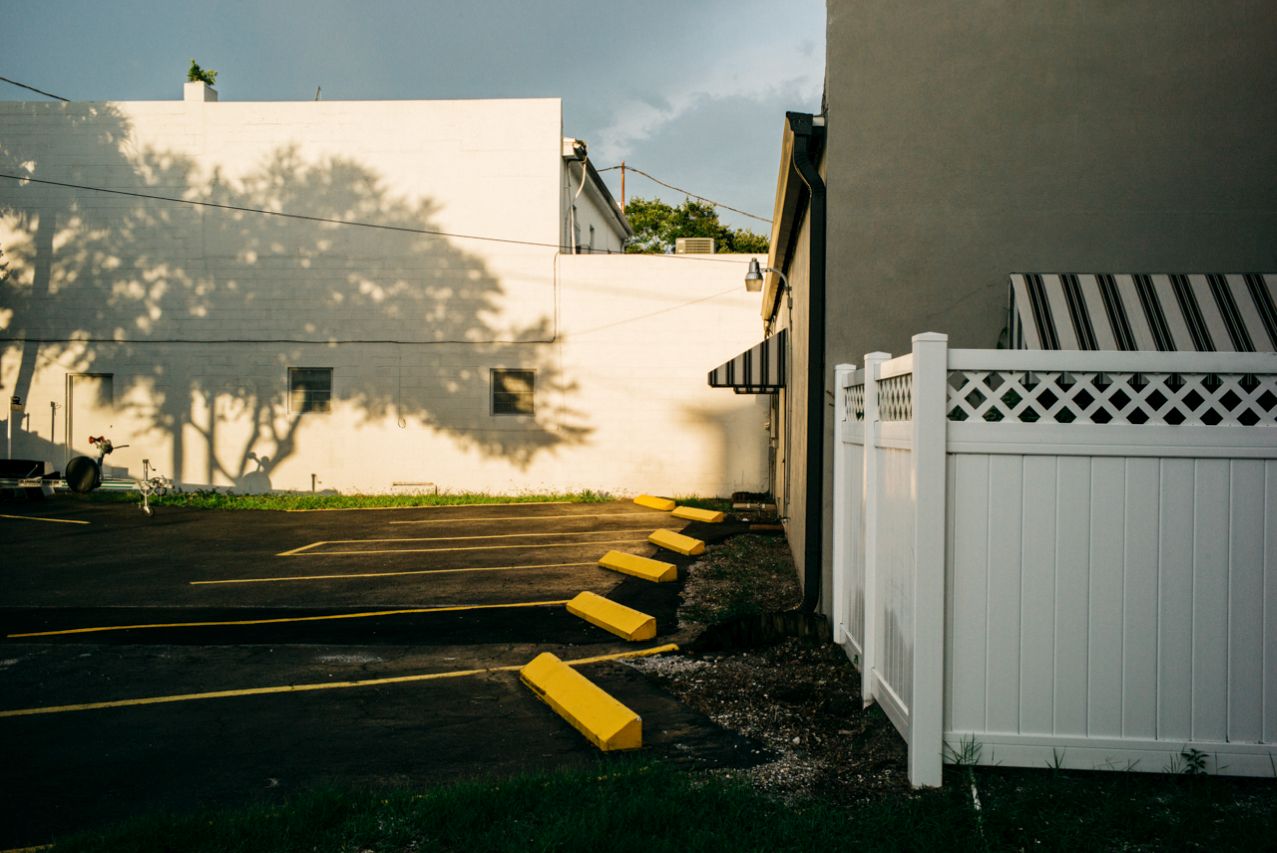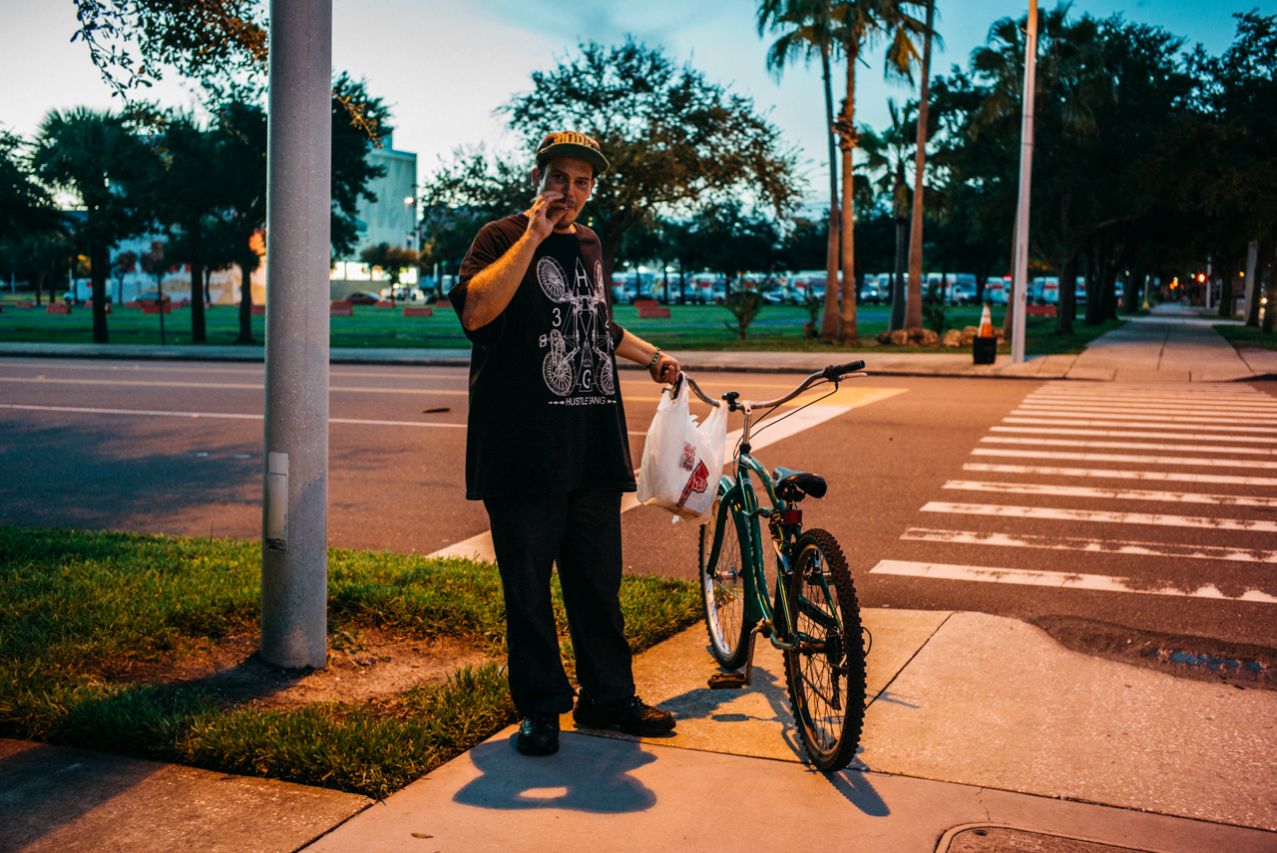 Photos © James Featherstone
What stories did you experience whilst shooting there?
St. Petersburg is a quiet city about a 30 minute drive from Tampa. When I was visiting, the streets were barren, so started by photographing the emptiness. Scattered encounters with people resulted in conversations about ex-wives and government conspiracies. I was very lucky to have made portraits of some of the people I met.
Of course the photographs are strictly from one point of view and I'm not trying to imply that St. Petersburg is a sad city. Overall I found the mood of the place to be quite relaxing. There were nice restaurants, beautiful beaches and a thriving nightlife that I didn't photograph. I wasn't trying to paint a picture of life in St. Petersburg. I am more so trying to add to a larger body of work on my perception of America, both about our similarities and our differences.
You like to travel a lot. From a photography point of view, how do you choose your travel destination?
I am so fortunate to be able to travel to places that I want to see and photograph. When I choose a destination, I usually try to do a little bit of light research beforehand. I will sometime use Google Street View to get a virtual feel for the environment and the streets, sometimes I search Flickr to see what types of photographs are coming out of a particular place. All just to get a sense of the vibe of the streets.
I am so excited to explore new places and I actually have a hard time shooting in my own city of Toronto. Toronto has a lot to offer a street photographer, but in my day to day, I have difficulty seeing it. Life seems to get in the way. One of my favourite parts of travelling is that all my worries seem to disappear. I really find that I stay in the moment when I'm on the move, and therefore I feel happier.
What are your future projects in photography?
The next major photography project I have in the coming future is to retrace the epic road trip I took with my Dad when I was 6 years old. I think as the years go on, I'm realizing that the trip had planted a seed and therefore has helped me establish a purpose for myself with travel and photography.  The trip will happen in 2021, which will be exactly 30 years later. I have a few ideas on how to connect the work of my 6 year old oblivious self with my mature eye. I think it will be an interesting experiece for me.
Aside from that, in January I will go to Hong Kong for the first time, and later in 2018 I will spend 4 weeks driving around America with my girlfriend.
Where can we find more of your work?
A selection of my work can be found on my personal website jamesbfeatherstone.com – or scattered images can be seen on Instagram.com/jmsbf
Thanks James!