Shlomi Amiga about photographing one of Toronto's most famous and historical department stores
How did the Honest Ed series came about? Please tell us a bit about the place.
When I moved to Toronto ten years ago, Honest Ed's was the first place I remember dazzling me. My first visit inside felt like I got thrown back in time forty or fifty years. As it was one of the only places downtown selling Israeli goods, I visited it quite often, at times almost on a daily basis. I loved looking around at all the signed posters as I was shopping for food that made me feel like I was at the local grocery store back at home. Because of that, in a sense, Honest Ed's felt a lot like home to me. It was one of Toronto's most famous and historical department stores that over the years turned into a real city landmark.
Ed Mirvish, who was running it until he passed away in 2007, opened the store in 1984. It was located on the corner of Bloor Street West and Bathurst Street in Toronto. The impressive exterior was covered with 23,000 red and yellow light bulbs that made the 'Honest Ed'. Even though some would be considered as marketing strategies, the 'Loss leader' specials and free turkey giveaways really emphasized the generosity and characteristics of the place, not to mention the low-priced merchandise, ranging from vacuum cleaners and winter coats to kitchenware, toys and grocery items. Going into Honest Ed's was an experience by itself, even if you don't end up buying anything.
The store was structured from two buildings and arranged in a way that would make most people wander in it for about 30 minutes before they even figure out where the actual exit is. It is quite the maze, in the most wonderful definition of the word.
In the summer of 2013 I was sent on assignment to photograph Honest Ed's for The Grid magazine's featured article, right after the breaking news that the land the store was on is up for sale. I made a visit in August and took the morning to photograph the exterior and interiors of the store, focusing on the character of the costumers as well as the visual aesthetics and arrangement of the store. In addition, I was given a tour of the inside of the two buildings, exploring areas very limited amount of people had access to. It was quite the phenomenal experience. My most favorite thing to focus on was always the way the space and its inhibitors came together. On a most basic level, this is just the nature of every store however at Honest Ed that conjunction always seemed to have had a theatrical feel to it and I enjoyed that immensely.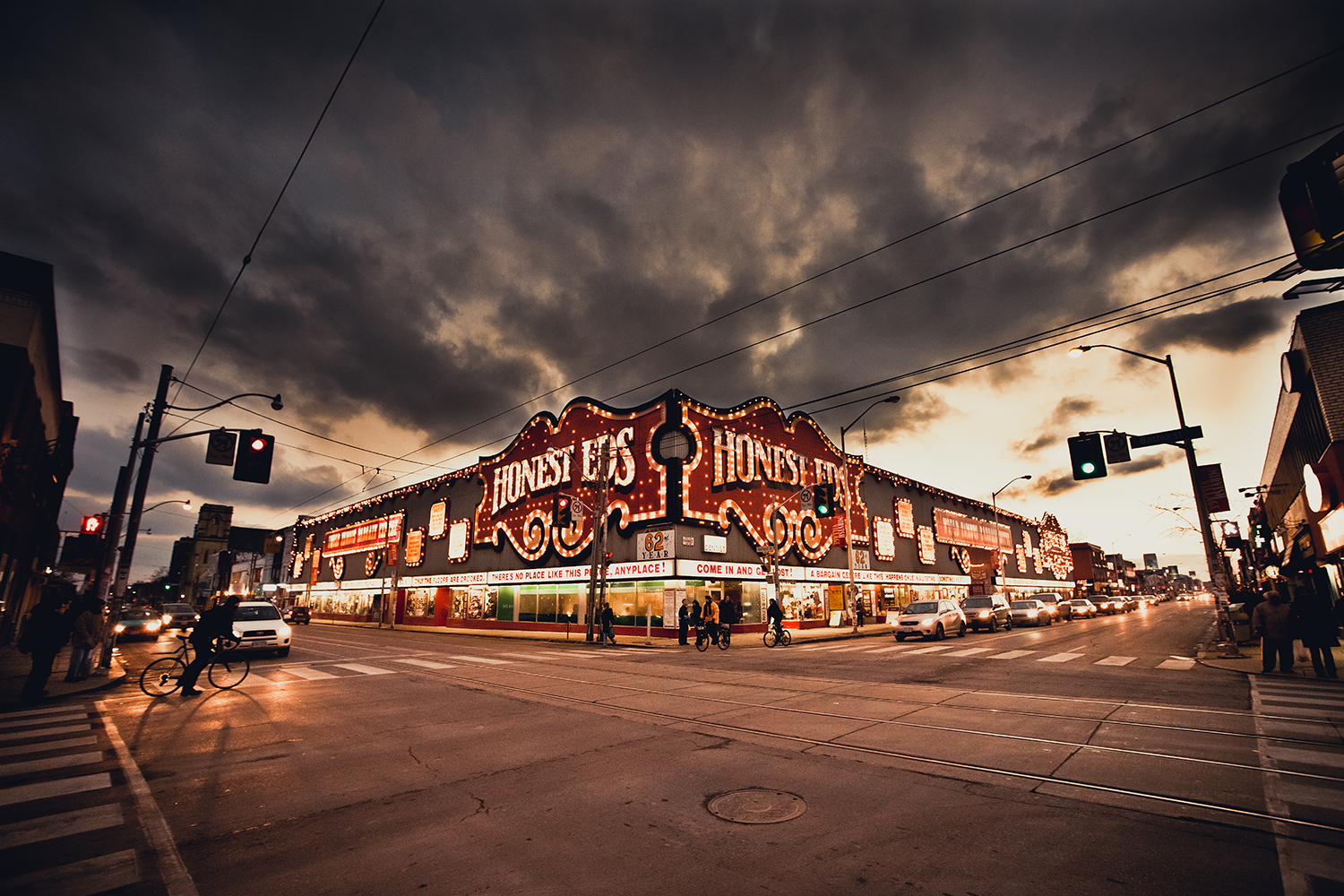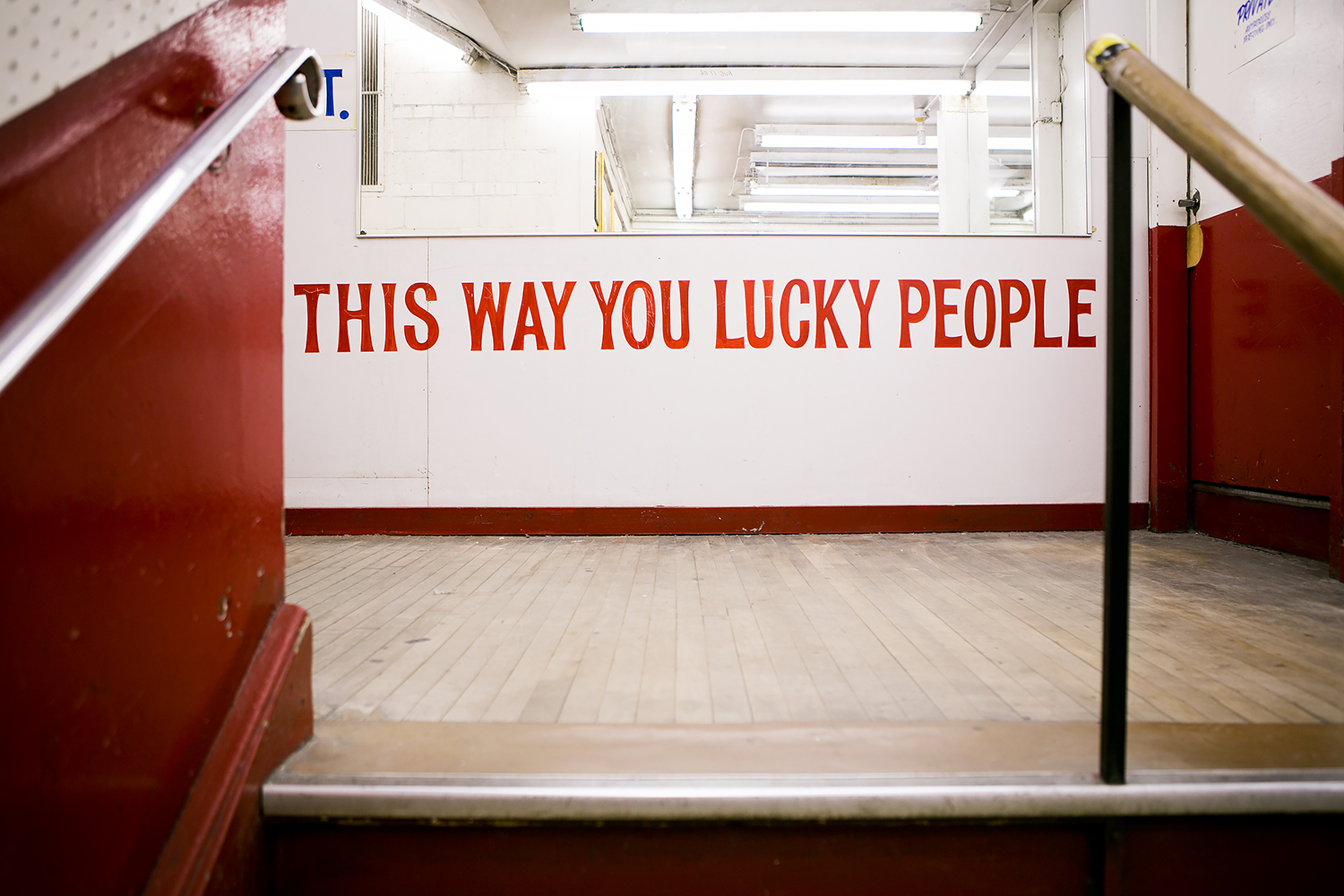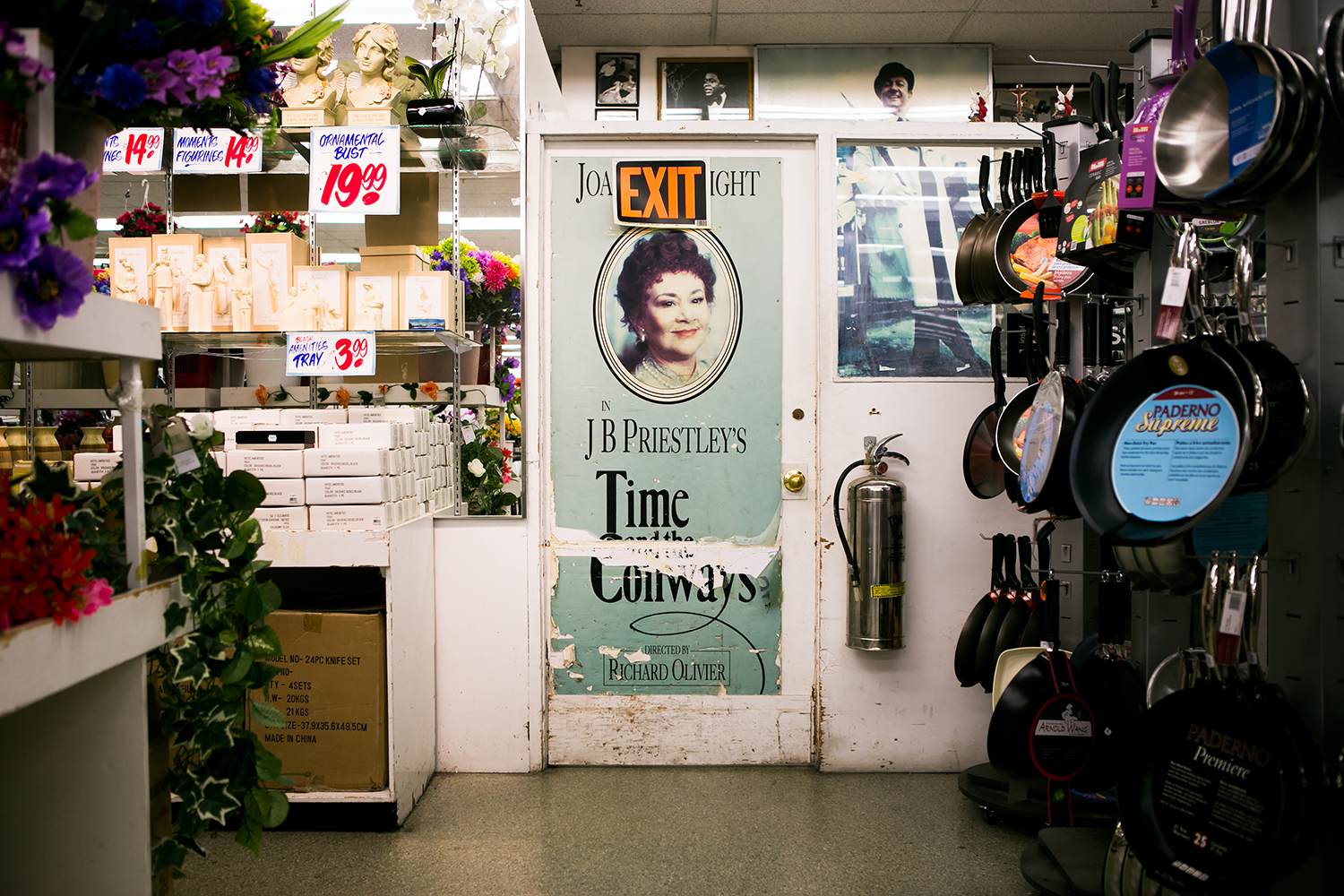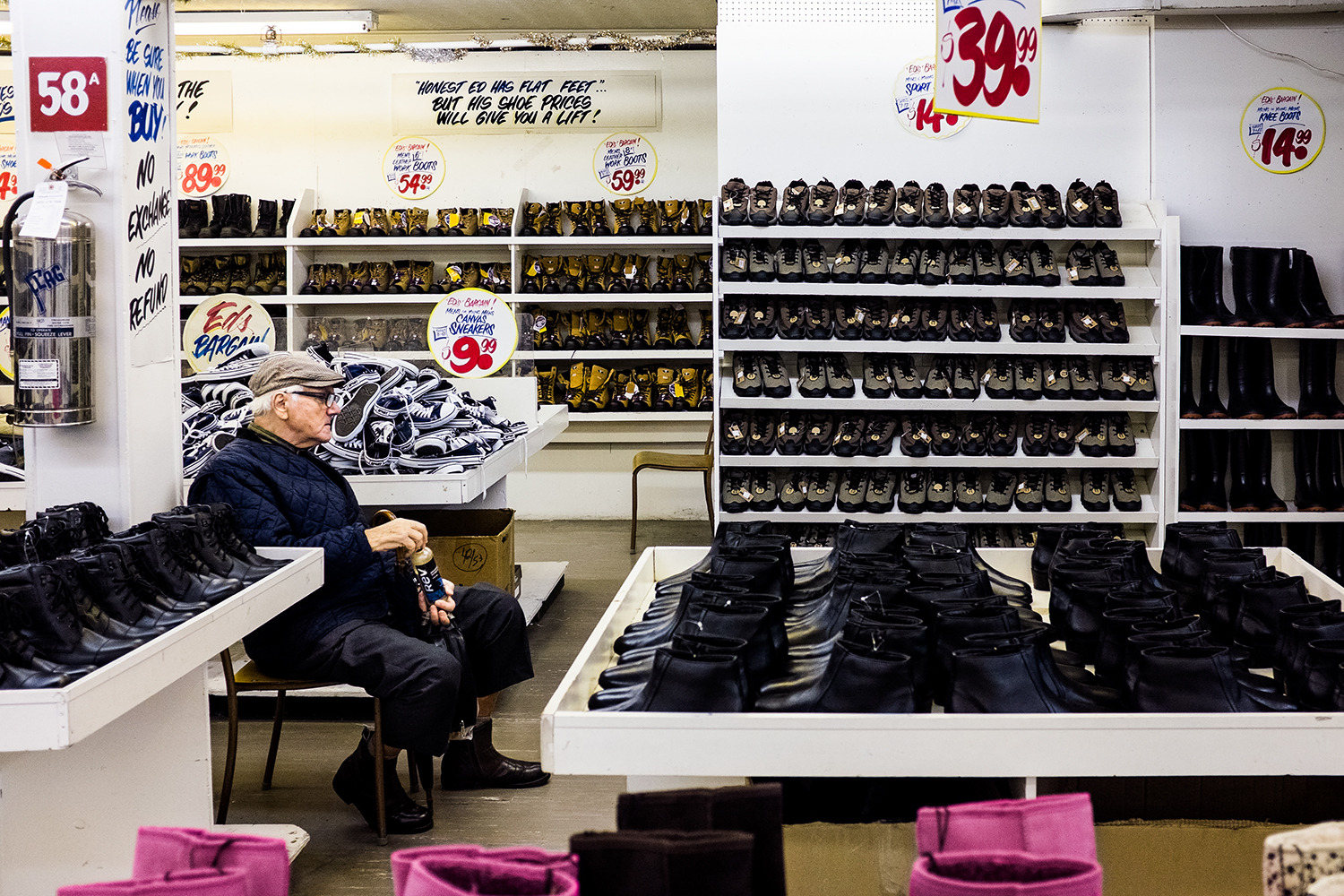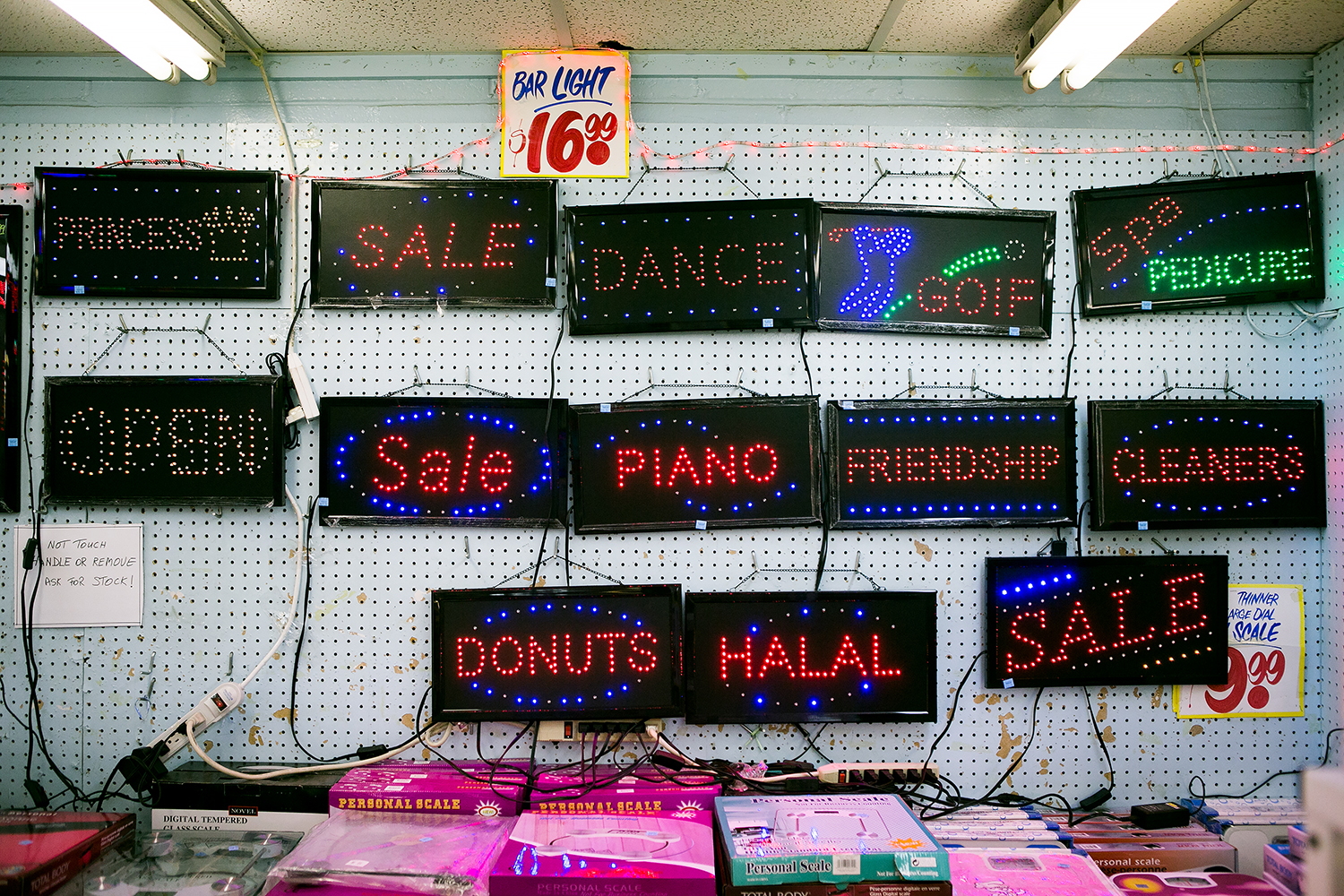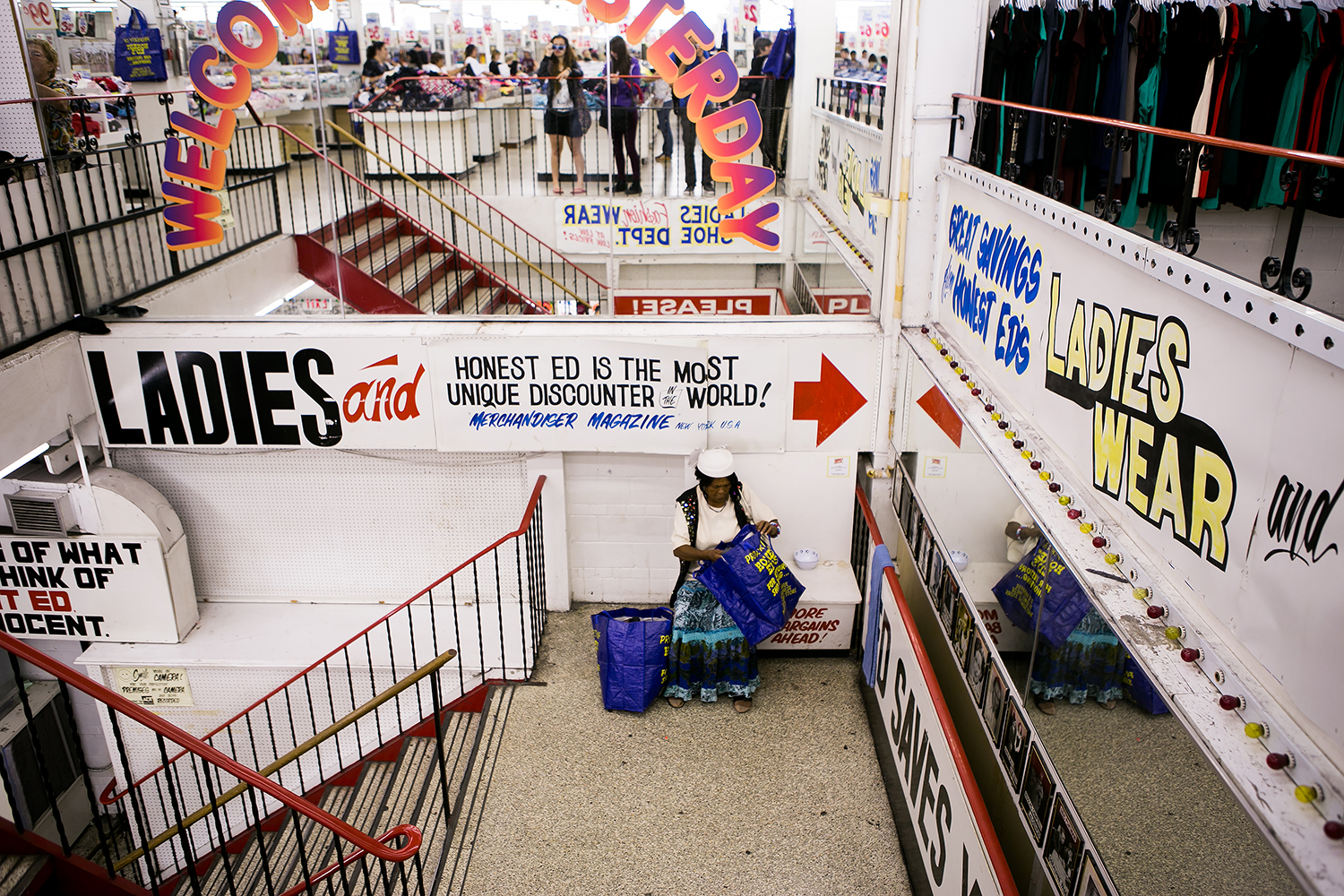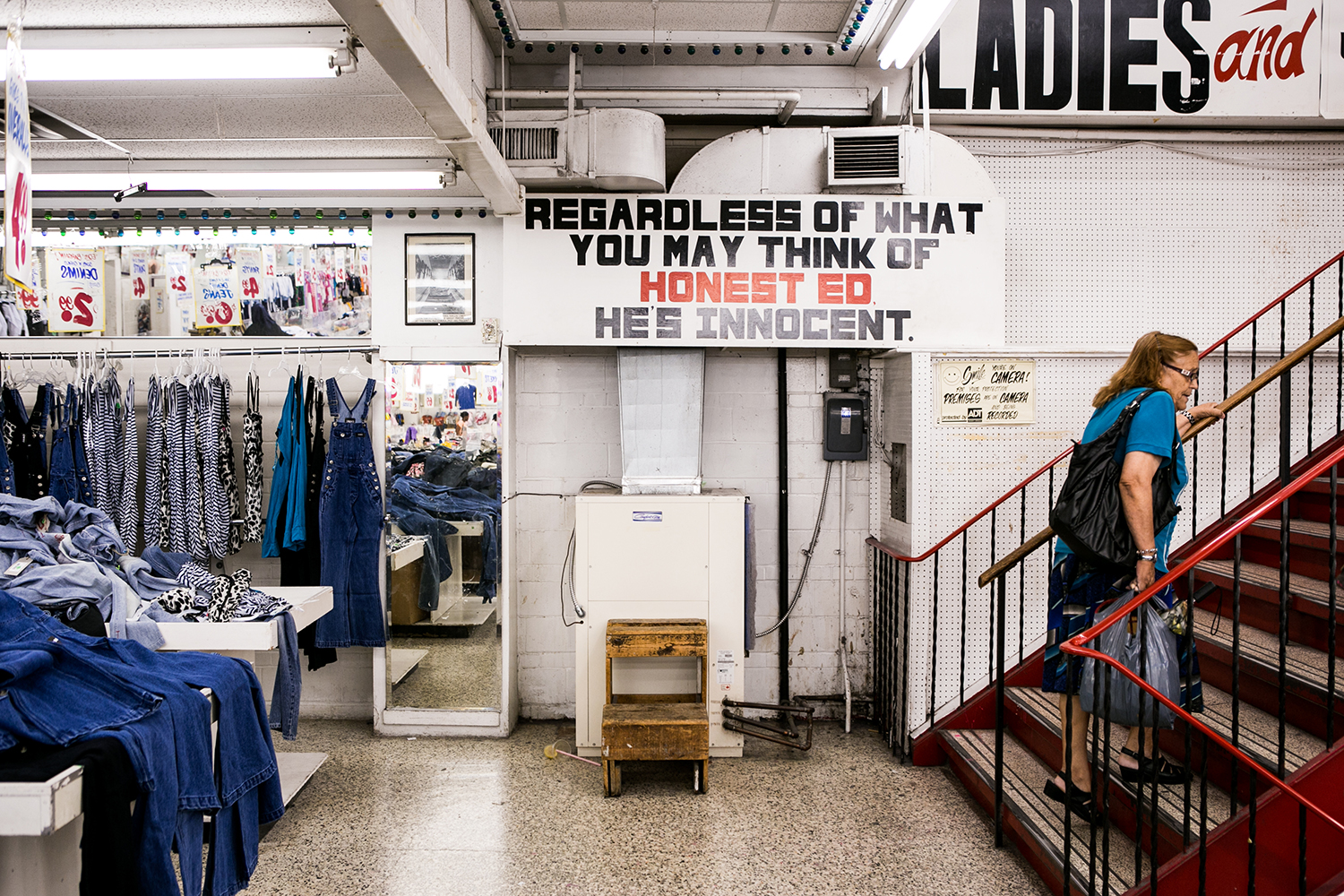 Where are your favorite places in Toronto to shoot and why?
Toronto is a fantastic city to photograph. Some of my favorite places to shoot would be Parkdale, as well as the Bloor and Lansdowne area. I am drawn to areas that are on the cusp of gentrification and how that upcoming transition translates into visuals that represent urban and demographical changes.
Are you working on any other projects?
I am currently working on a portraiture series that focuses in non binary gender subjects, as well as early stages of another documentary series.
Where can we find more of your work?
My work can be found on my website at www.shlomiamiga.com as well as on Instagram @callmeshlomi.
Thanks Shlomi!