Max Gor, photographer from London, went to Women's March on London, where thousands of women spread a message of inclusiveness and positivity in the wake of the rising tide of intolerance and division that has emerged during the US Election.
Max, first of all, please tell me a bit about yourself.
I started photography as a hobby a while a go, at that time it did not have any special purpose apart from giving me a reason for getting out from my home. I was photographing absolutely everything – public events, animals, strangers, flowers, buildings and aircrafts, absolutely anything that can be photographed. In one day I could make few hundred shots, and as you can guess, at the end all of them were ended up in rubbish bin, but my time was well spent and I was enjoying it enormously.
After going through shooting whatever I could I realized that London provides infinitive possibilities for street photography, it is so vivid, so dynamic, so special city in many ways. Last couple of years I only shooting streets and a bit of black and white city architecture. I think this kind of specialization helped to developed my skills to another level, it gave some purpose to what I am doing – now I am not going shooting just because I need a reason to go out, I became so passionate about street photography, now I am going shooting when I feel a hunger for the process itself.
You are also known as "Raw Streets". How does this name reflect your approach in street photography?
I took "hones" and "realistic" as the meanings of the "raw" concept and decided to use it. I was hoping to show street honestly and realisticly but in the way that we do not see them often. By definition street photography has to be honest and realistic, but I have got a cool name for that. Also I quite like "strong", "intense" taste of that concept, so I hope that some of my shots have got it too, because I was looking specifically for that on the streets.
As you are not a full time photographer, how do you make good use of the time that is left for shooting on the streets?
I am shooting mostly on weekends or when travel to home from work, sometimes on lunch breaks. I would love to spend more time on street shooting, but I do what I can to achieve healthy balance between job, family and hobby.
Many of your photos show a strong documentary approach. How does that come about?
Protests and marches are very good places for getting confidence in street shooting. In London, if you behave wisely, those events are pretty safe, a lot of things are going on, people are very keen to be photographed, and you feel like you are in right place doing right things. I would recommend everyone who has luck of confidence for street shooting attend demos and marches and this is what I did a lot myself. I guess shooting demos had some sort of impact on my style and my vision. And I love documentary photography, it is one of those few things that I want to keep on my hard drive, I think that those shots are something important and hope that they will be used in the future on one or another form.
What was your motivation to shoot the Women's March in London?
My friend, who I have not seen for some time, invited me, so I would attend it just for that reason. Apart from that, I was very enthusiastic about this March, I was a bit envy for those who was able to attend anti Trump demos in USA – so much was happening there! This demo exceeded all my expectations, I can not remember anything of such calibre , may be 2009 G20 London demos come close to it.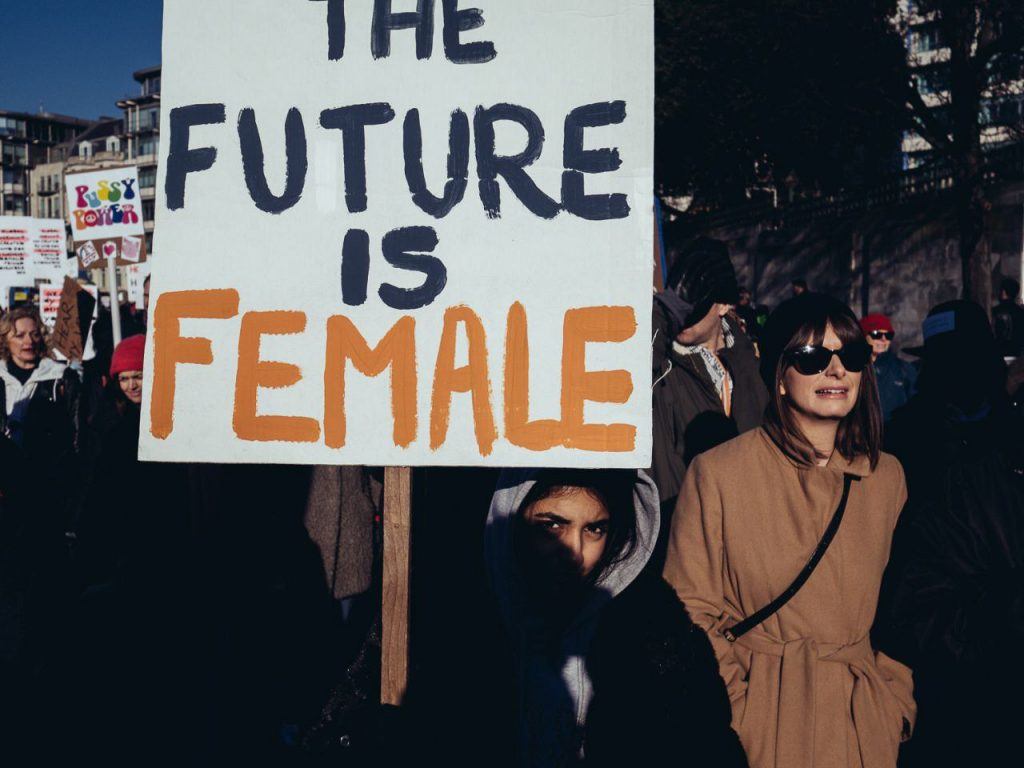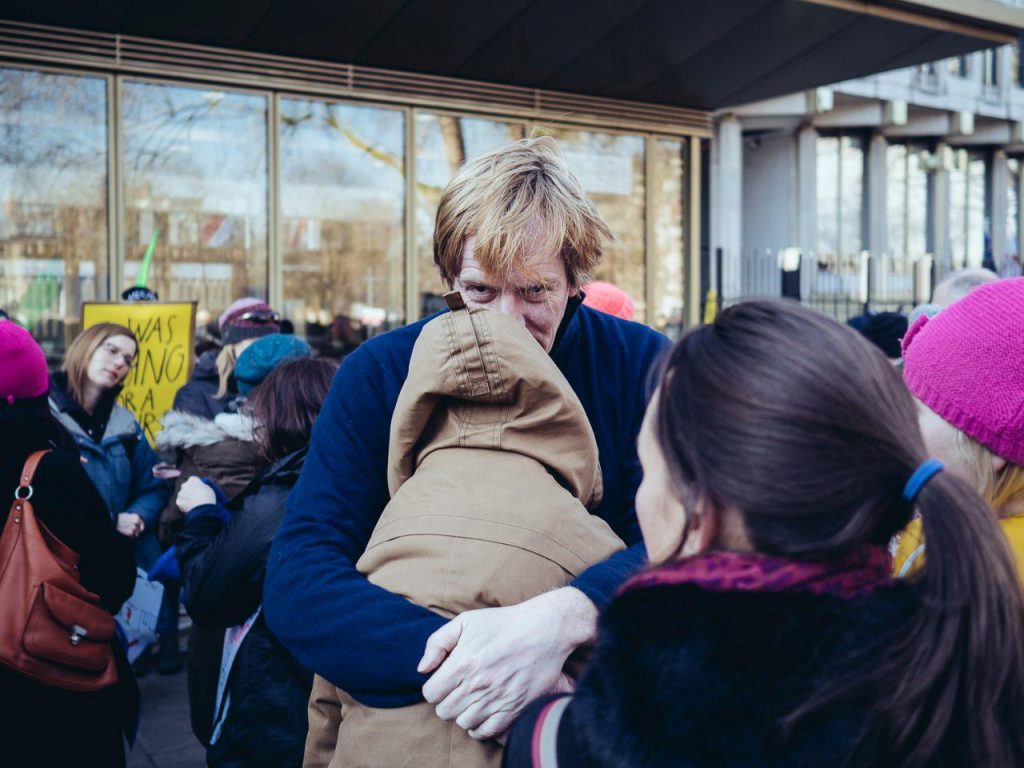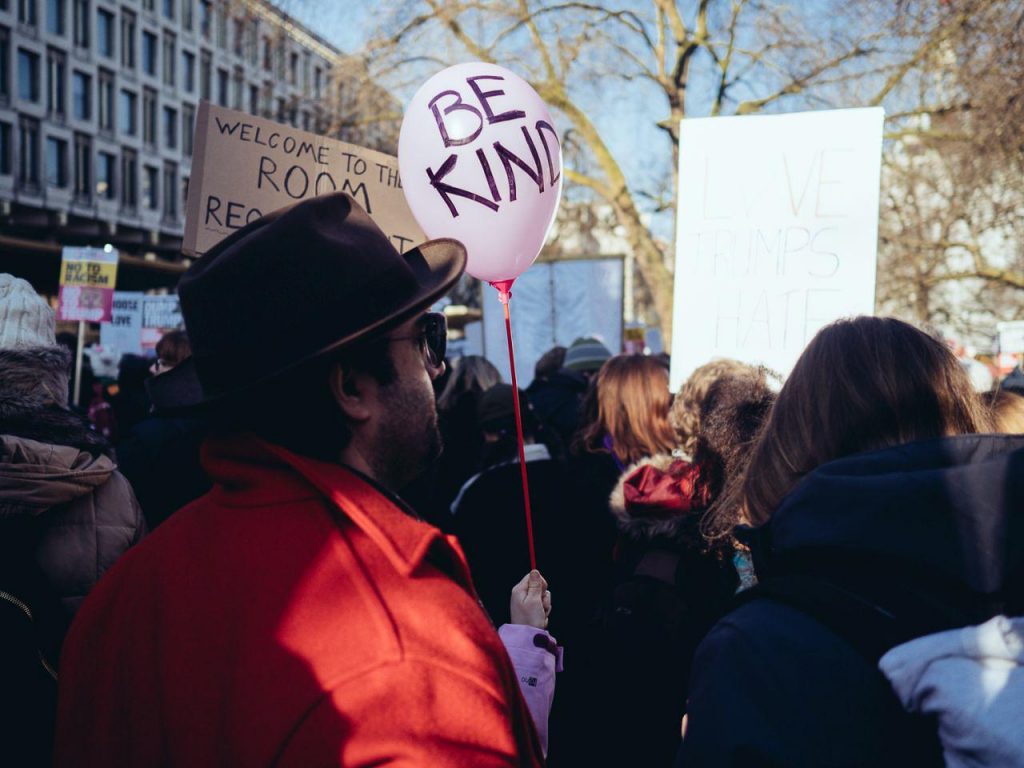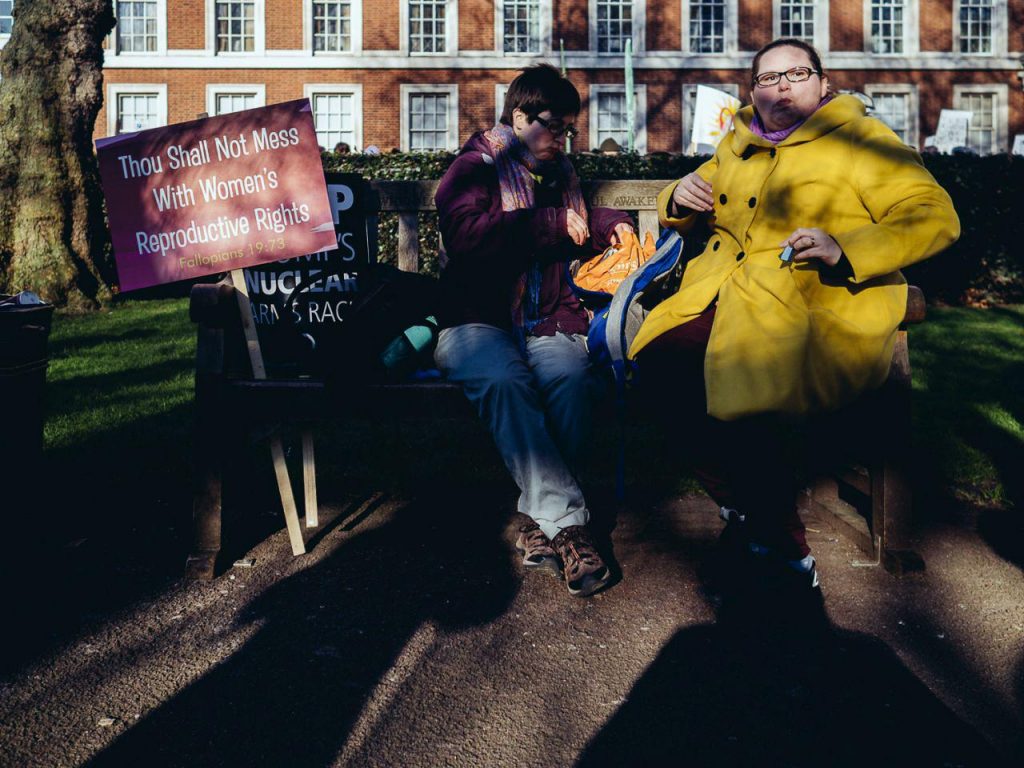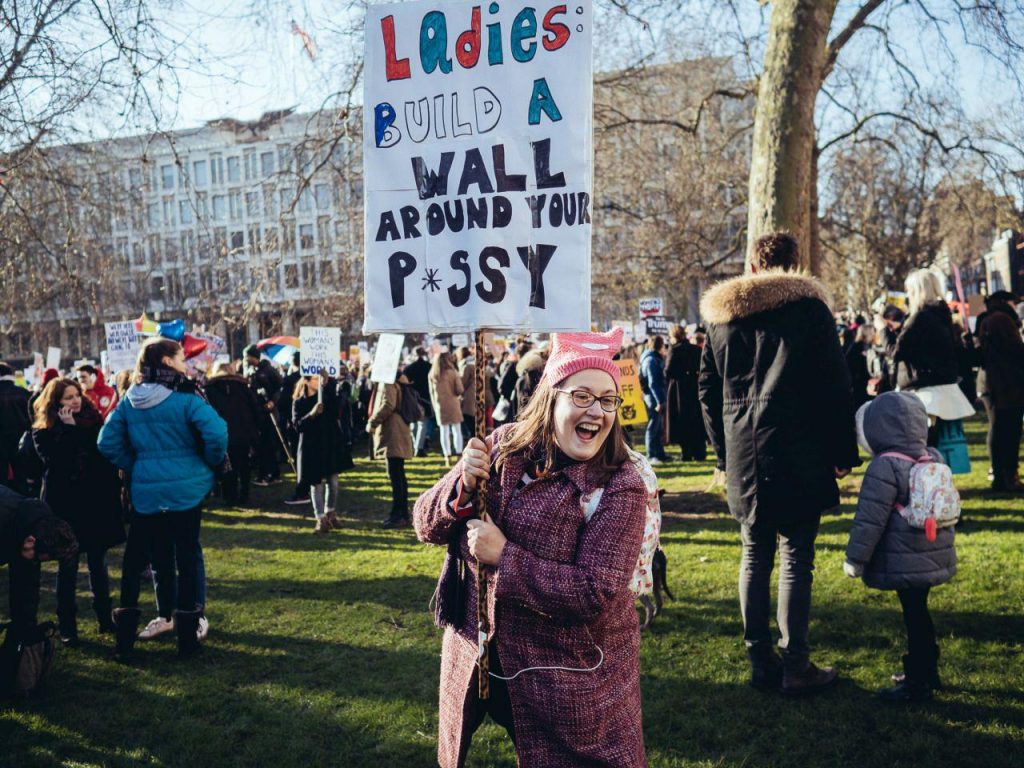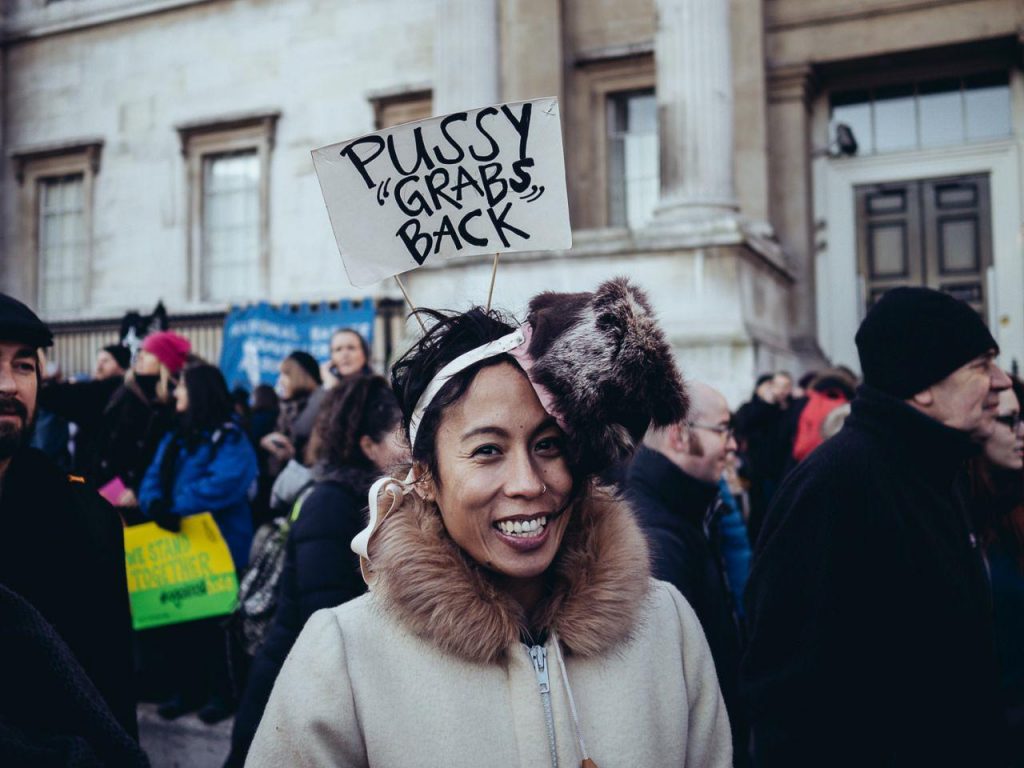 Finally, please tell the readers a bit about your favorite locations and themes in London.
I am shooting in London areas where taking pictures considered as natural business and do not attract much attention. I love Brick Lane, I would say it is my number one – multicultural area with lots of fascinating characters on the street – can not ask for more.
I also love Soho, pretty much for the same reason, it also has lots of pubs, adult shops and places to eat which very useful to have for street shooting. Notting hill area, especially Portobello market is lovely. When it is sunny, area around Farringdon station offers fantastic opportunities as well.
On the streets I am looking for something interesting to happen, something that tells a story, something that have some sort of uniqueness. Also I am guilty of going for classic street photography clichés, which probably is not bad thing after all. Also currently I am running project "Strangers", this is where I have to ask complete stranger to give me permission to take his photo. This project helps me to build communications skills and confidence when I am talking to complete strangers – this is something that some people may naturally have, but some of us need to make an efforts to develop.
Thanks Max for submitting your photo series!
Please visit Max' website maxgor.com and follw him on his social media channels!
All images copyright of Max Gor
Dive route: