Christopher Voss is a Street Photographer from New York. For the deep dive segment, he kindly shares with us a selection from his Street Photography series "Bad Weather".
Chris, please introduce yourself.
I am Chris, an amateur photographer based in Brooklyn, NY by way of Oakland, California.
I found you via the New York City Street Photography Collective (NYC-SPC). Please tell us a bit about the group and your activities.
The NYC-SPC is a group founded by a talented dude Jorge Garcia and full of other talented folks. It's operated more on offline participation and word of mouth than sort of cherry picking members as a curation thing. We meet once a month at the Lomography Store in Greenwich village. They also have a zine out right now that you should get!
It's really nice having a tight network to shoot ideas or questions at, or even beg to borrow a camera. I used to invite anyone I met on a corner to come. It's really interesting to me also how it's based on offline participation but the NYCSPC hashtag has gone lightweight viral on instagram amongst other hashtag spam. Why try to get whatever validation you're looking for on your social media account, when you can have a more meaningful interaction in the real world?
Your submitted photos are part from long term street photography projects. Please tell me a bit about those projects and your further plans.
I hope to have at least one or two books by the time I am an old enlightened and bitter photographer. My first book that may be sooner than later is called "Dark and Stormy", which I hope will be a combination of bad weather type of photography as well as night photography. I used to get really defeated and frustrated when the light began to change in Fall and Winter. I felt like I couldn't make work and I am not super into flash. Holding down a day job, basically the only shooting opportunities available after work last year was an incredibly rainy December. So I was like fuck it, i'll go out with an Umbrella? Or after dark.
As you shoot mostly people on the streets, did you ever encountered any critical situations?
I know this question is asked a lot in the context of street photography, but if you want crazier stories ask anyone who works in the service industry. I guarantee someone making coffee gets yelled at more than the average photographer.
Your photos are exclusively shot with an analog camera. What's your motivation to choose analog over digital?
Analog gets me out in the world more. I have to go out and find working equipment, buy film, take the time to develop it and try some restaurants nearby. Film just has a feel I can visualize, and it looks better to me. It feels like you're making an object, that I shamefully just throw in a drawer to organize later.
For most photographers, New York is the mecca for street photography. What's your approach when shooting on the streets?
NYC is really great for photography. I've had an opportunity to listen to people I Idolize speak or sign my book, as well as meet an amazing community of photographers. I think though that it's taught me that you don't have to move to NYC or the city to take photos. The work that has really blown my mind recently is set in small town america, or at a state fair, or in the mountains.
Sometimes shots start to feel like you're just trying to avoid cliches. If you stop think about what NYC or anywhere- street photography looks like I'm sure you are going to instantly think of several cliches. Sometimes if you are too deep in social media, these ideas spread quickly. I think finding things that are more unrepeatable or fall in between the cracks to some degree is a goal for me. While it's the goal, let's be real, photography is really hard.
I read on your website about the project "BACK TO THE STREETS", where you project photos on walls in corners of NYC Streets. How did that idea come about?
Back to the Streets was basically a direct rip off of Nan Goldin's Ballad of Sexual Dependency, which I saw recently at the MOMA. I kept thinking, we make work in all these parts of Midtown where there is no real presence of art beyond the museums. Which are largely unapproachable. I moved to NYC reading what is essentially legend of John Szarkowski, Winogrand and New Documents show.
I think there is a huge gap between what is happening in the street and the art world. So what if I took some of these photographers I've met over the past couple years and just projected on the side of a dark wall? Basically bringing the work "Back to the streets", where it was made. I got really lucky the first night because there was a huge bus blocking all the street light and it had a nice white surface to project on.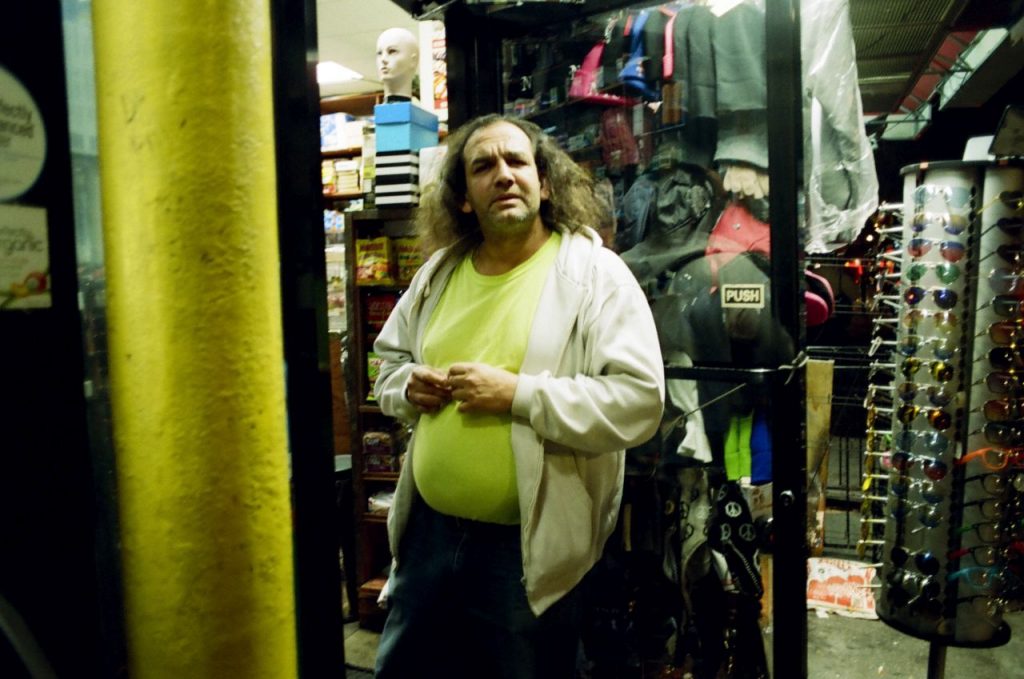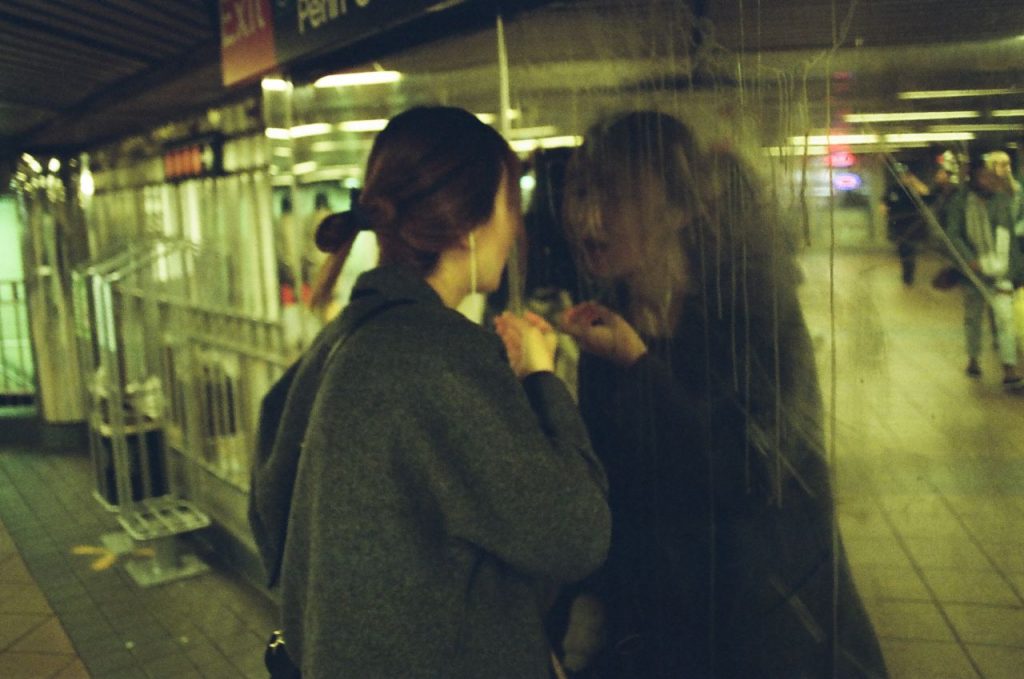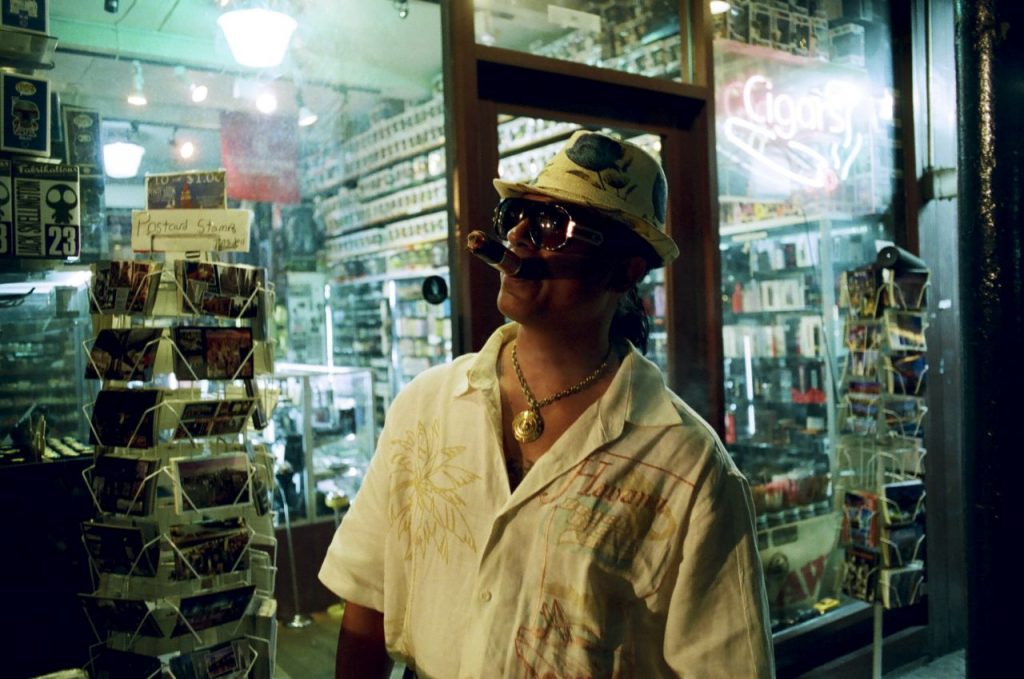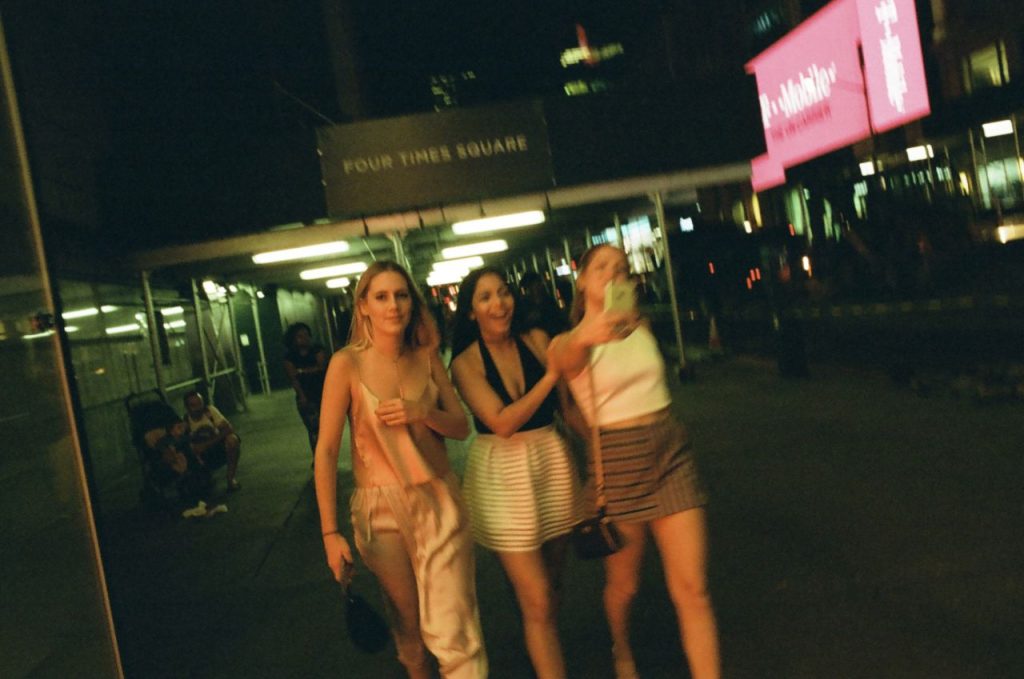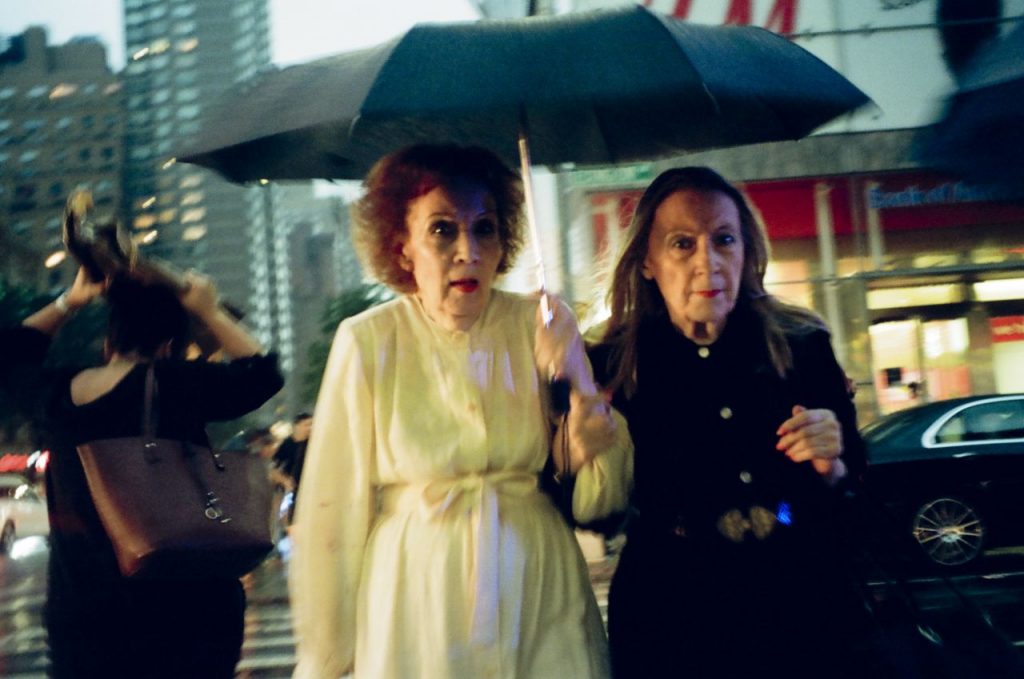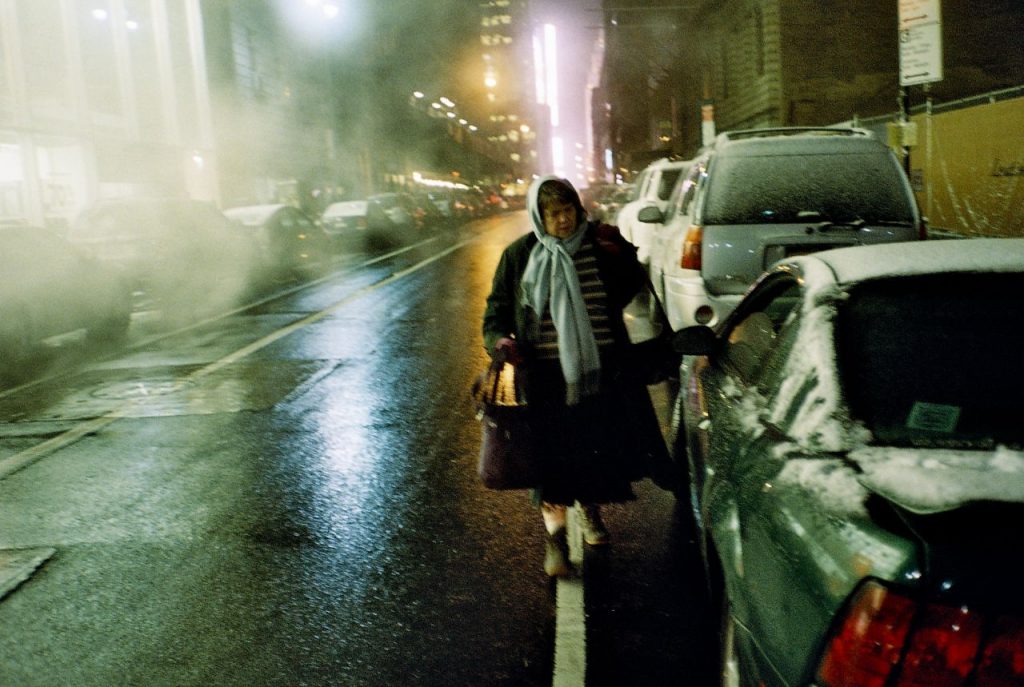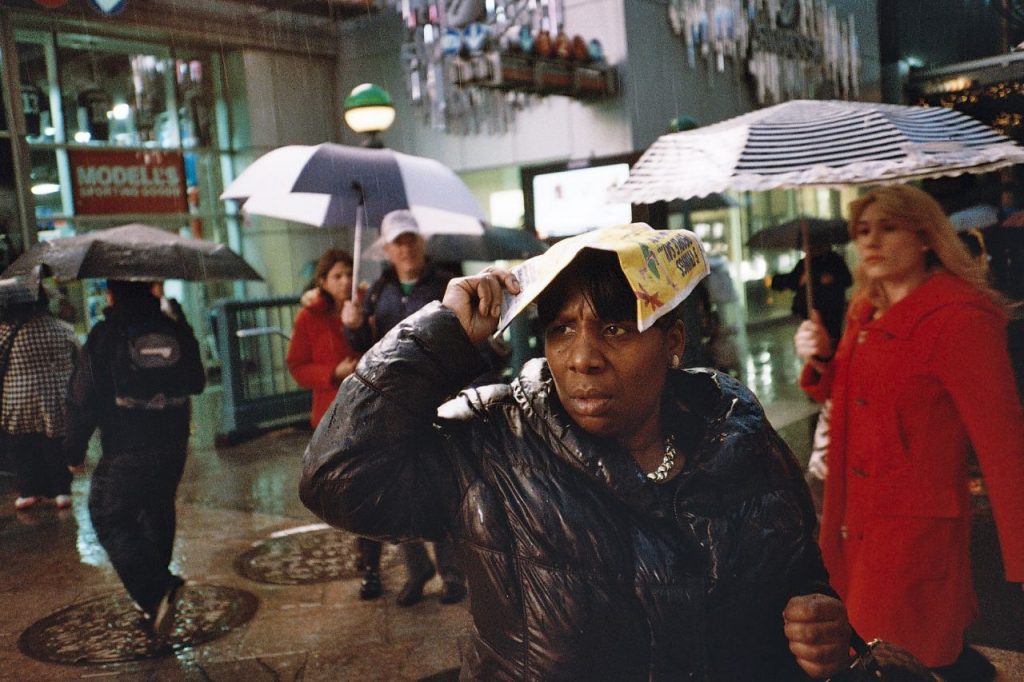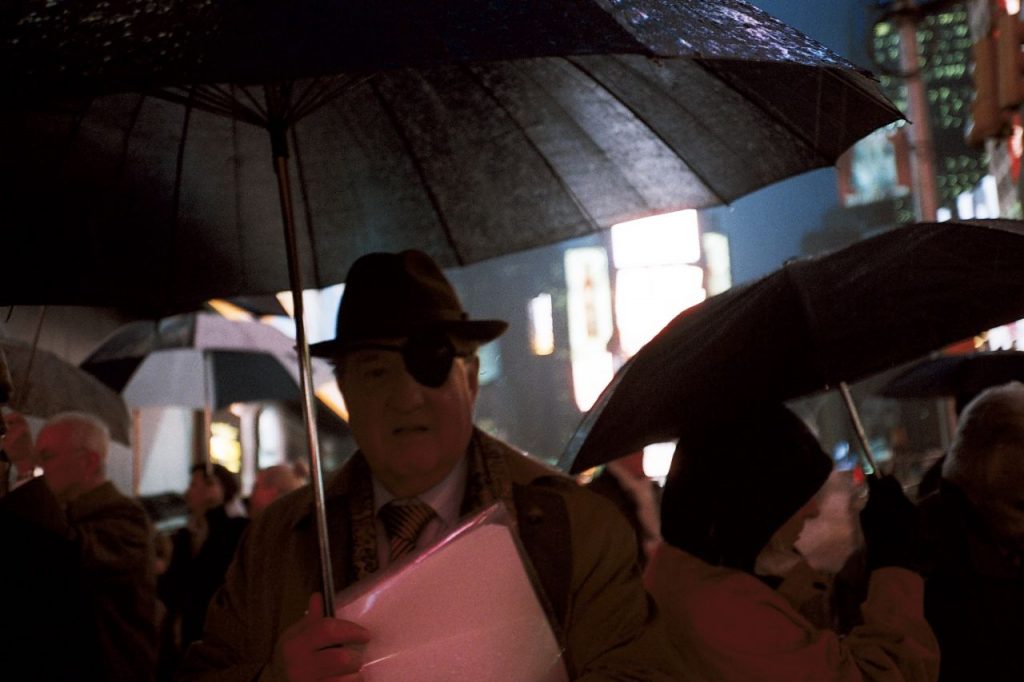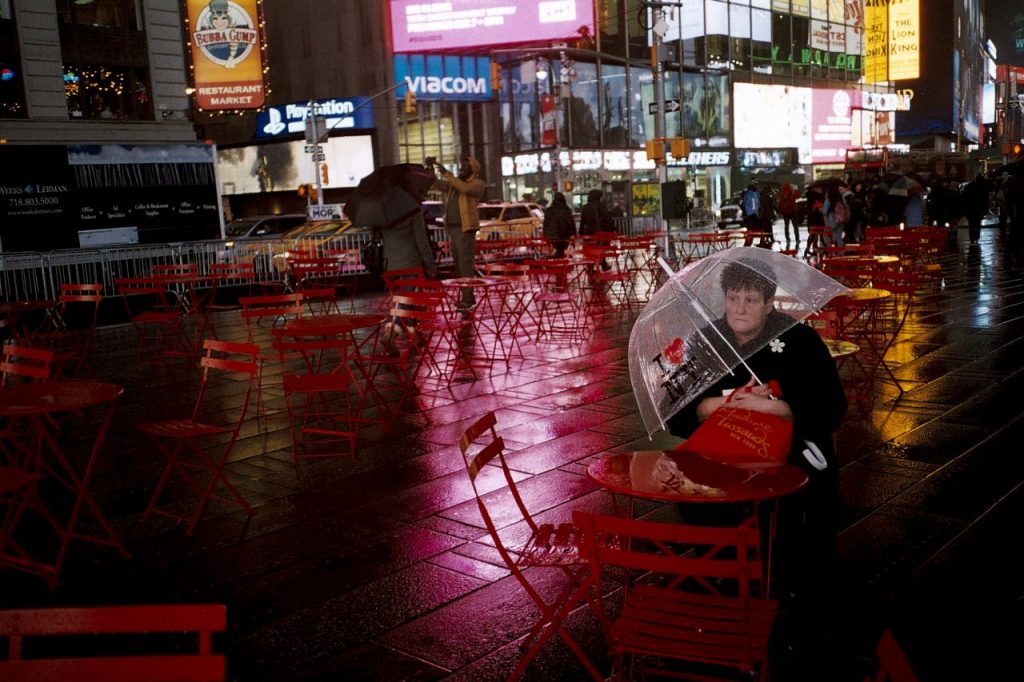 Anything else you want to talk about or get off your chest?
I don't believe in most photo contests. If you are saying the only way to get exposure is by a large submission fee then you are essentially saying that you have to pay in order to be an artist. Do only people with the privilege of paying that submission fee on top of all the costs there are to be an artist deserve to show work?
Where can we find more of your work?
Check out my website www.chrisvossnyc.com and add me on ig @chrisvossnyc
Thanks Chris for sharing your photos and stories with us!