Julie Hrudova is documenting the life of herons at Albert Cuyp Market, the most popular market in Amsterdam and in the Netherlands.
Julie, please tell us a bit about yourself!
Hello! My name is Julie Hrudova, I was born in Prague in 1988. Ten years later me and my parents moved to The Netherlands where I still live and work. I learned photography through digital technology, it all started with a Sony Ericsson phone. It gave me immediate feedback and I had to learn by trial and error. I studied Media studies with a Masters in Photography & Film theory.
Now I work as a part-time photo editor at RTL and as a freelance photographer for various media and companies. My personal work is photography in public space, I always carry a camera with me and otherwise I use the phone again.
Lets come directly to the point, why do you photograph?
For me it's a language. Sometimes I can't find the right words to explain something, photography can be more to the point. Further on, I like to capture strangeness in normality, translate regular situations into something different. Into my personal interpretation of it. Also the camera is a device that takes you to various places, especially for editorial work. It opens a lot of doors.
You shoot editorial and commissioned work as well, but in which photography genre lies your true passion and why?
I think it's a combination between personal and editorial work. I often come up with stories I'm passionate about and offer them to newspapers and magazines. Like the herons, I was fascinated with the routine of the birds at the market. The newspaper then published the photos with a beautifully written text. Then it all comes together.  Commissioned work is fun as well but of course then I'm shooting for the client. It's important to keep the fun in the work because that was the reason why I started photography. That's why I choose for the part-time combination, to not be dependent only on selling pictures.
You submitted a a series about the life of herons at the Albert Cuyp Markt in Amsterdam. How did that series come about?
Basically I was waiting for a friend who was late, and I noticed all these herons coming down. And there were many more birds on the rooftops. They have been waiting for the right moment to snatch the leftover fish and chicken as the market was closing. I photographed it and came back another day to capture it for a whole evening.
The birds are regulars and this routine repeats itself every day. Therefore the fishermen don't like the herons so much but it's an attraction for the tourists passing by. After the newspaper article I didn't go back for a while and some years later a nearby gallery asked me to hold an exhibition. It was logical to put up the herons and I started coming back more often in different seasons. It has become an ongoing series.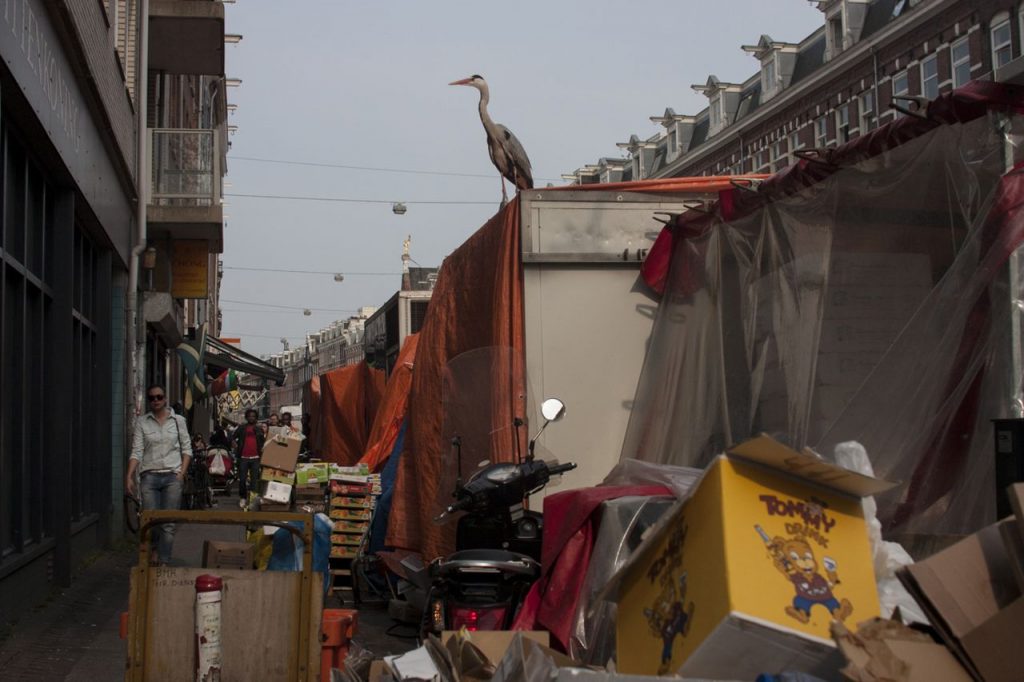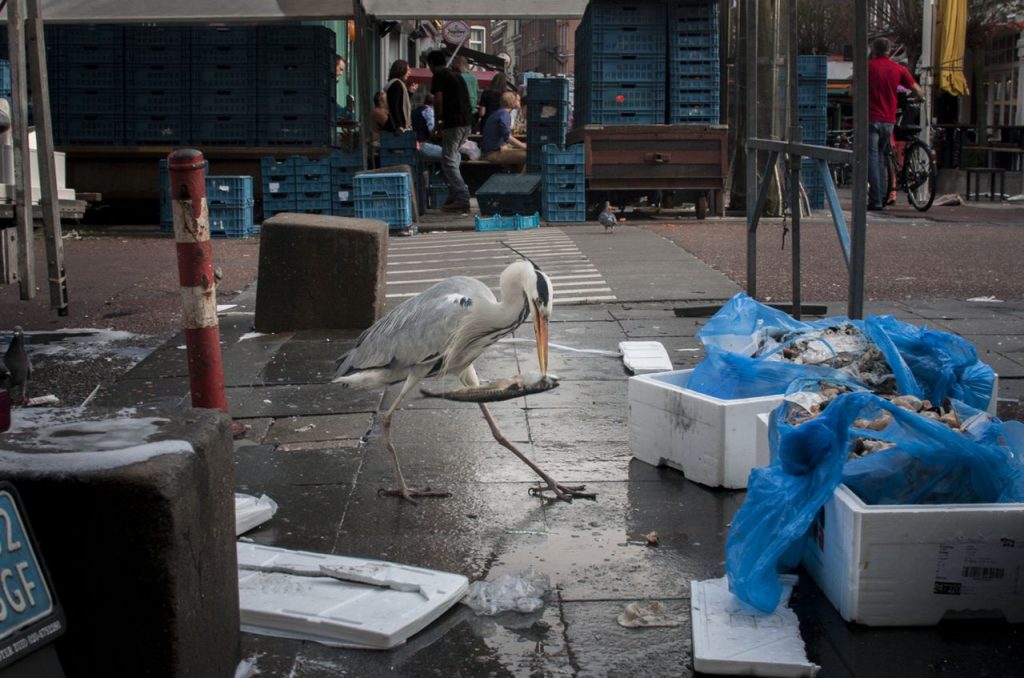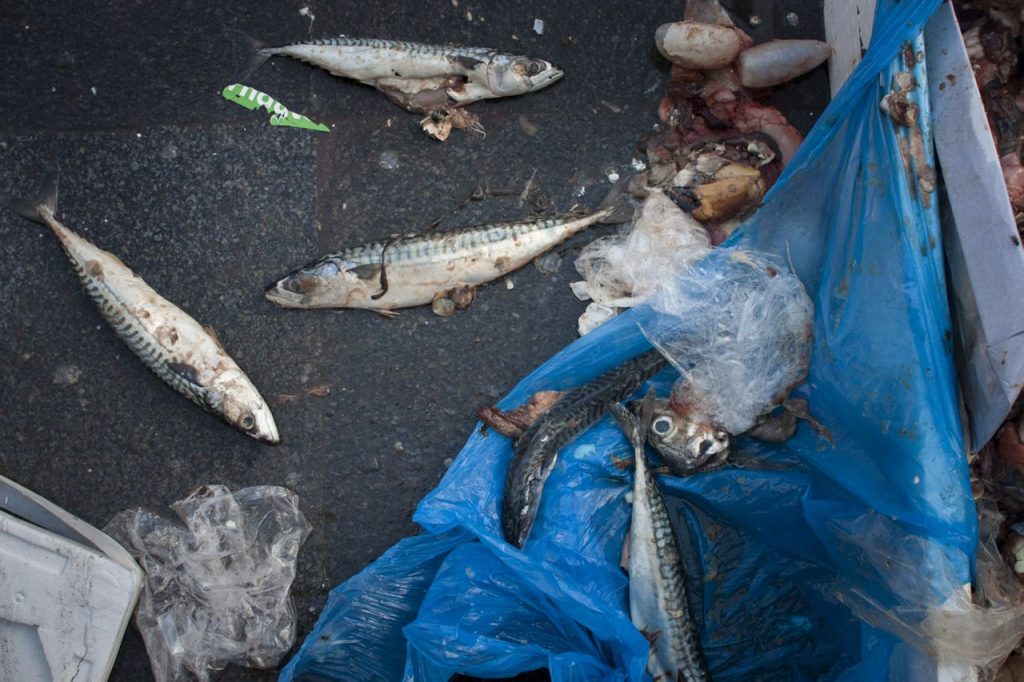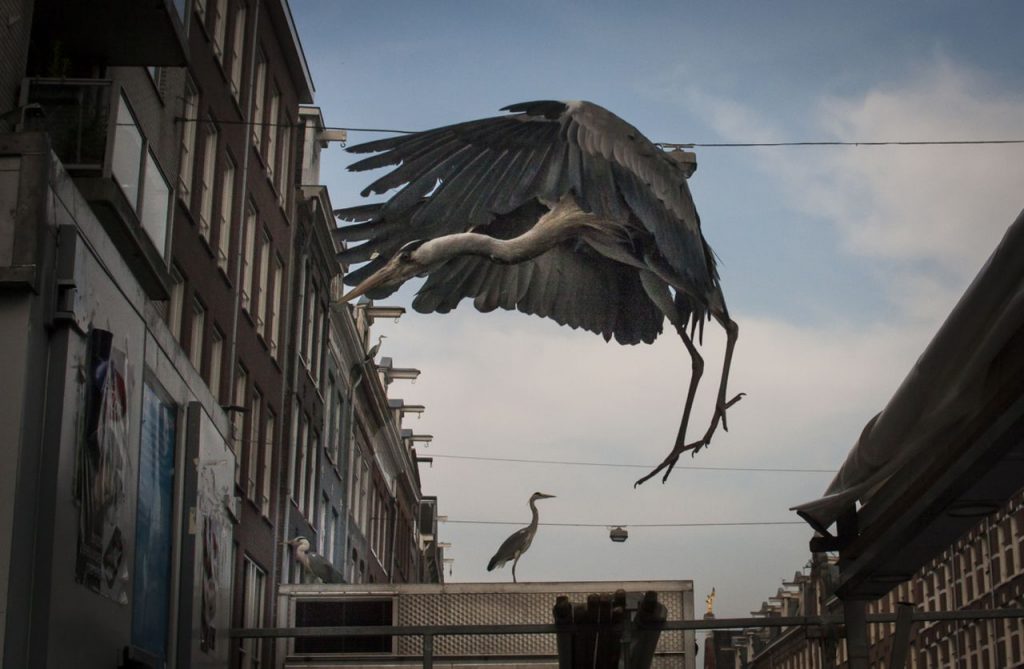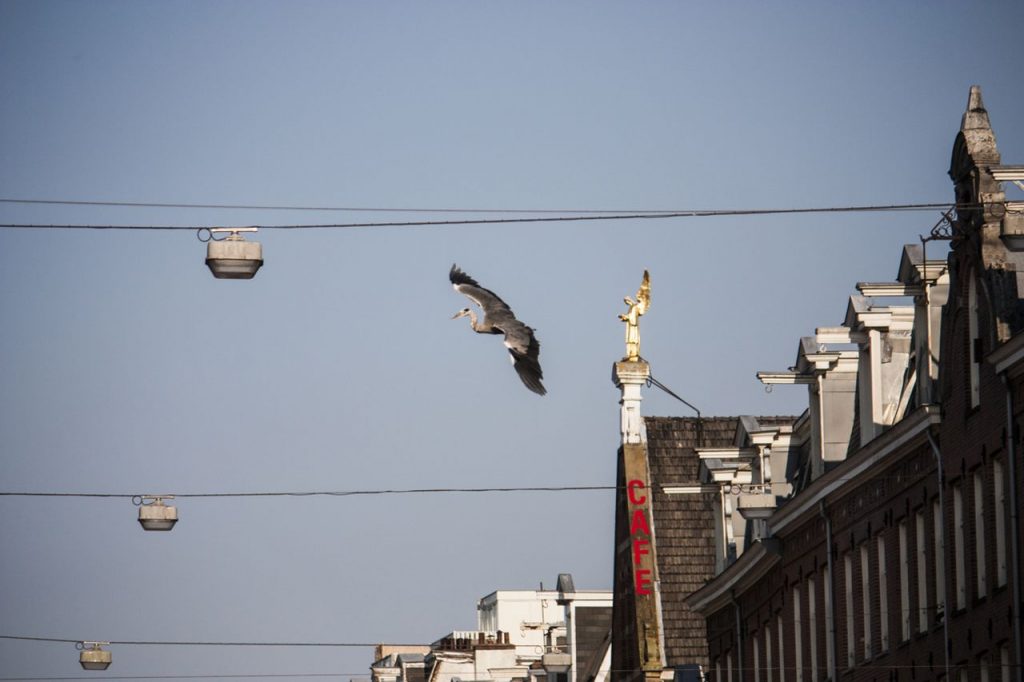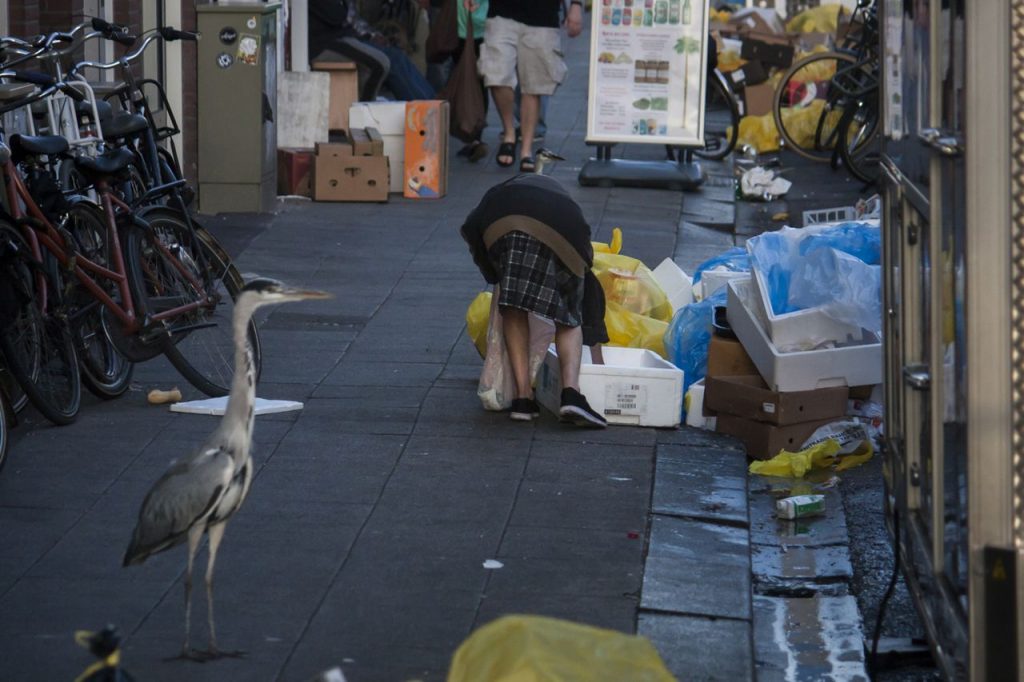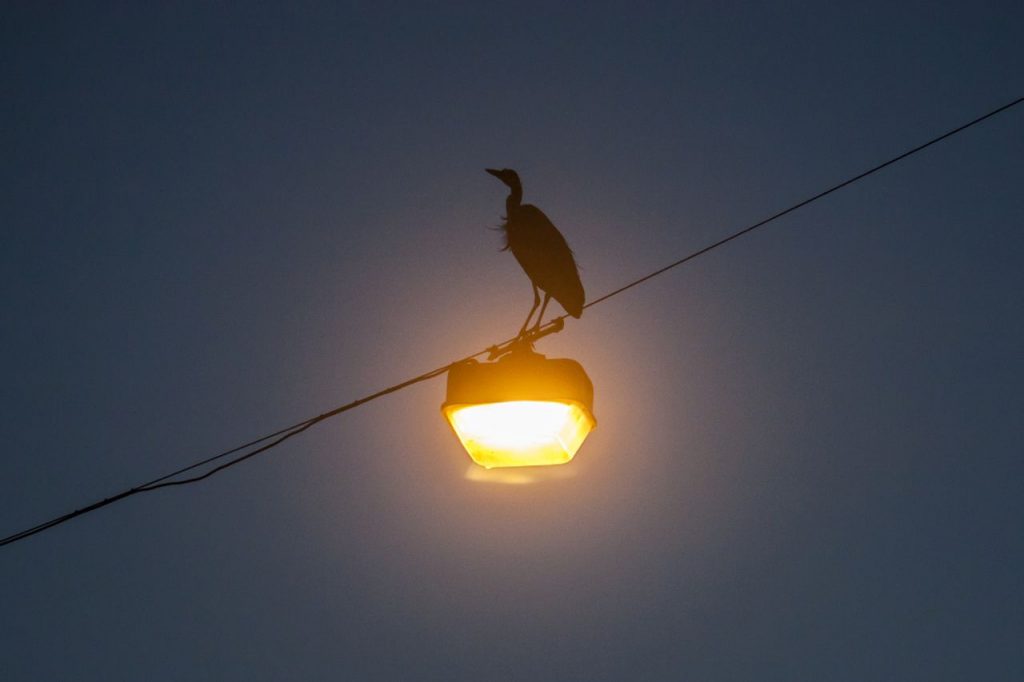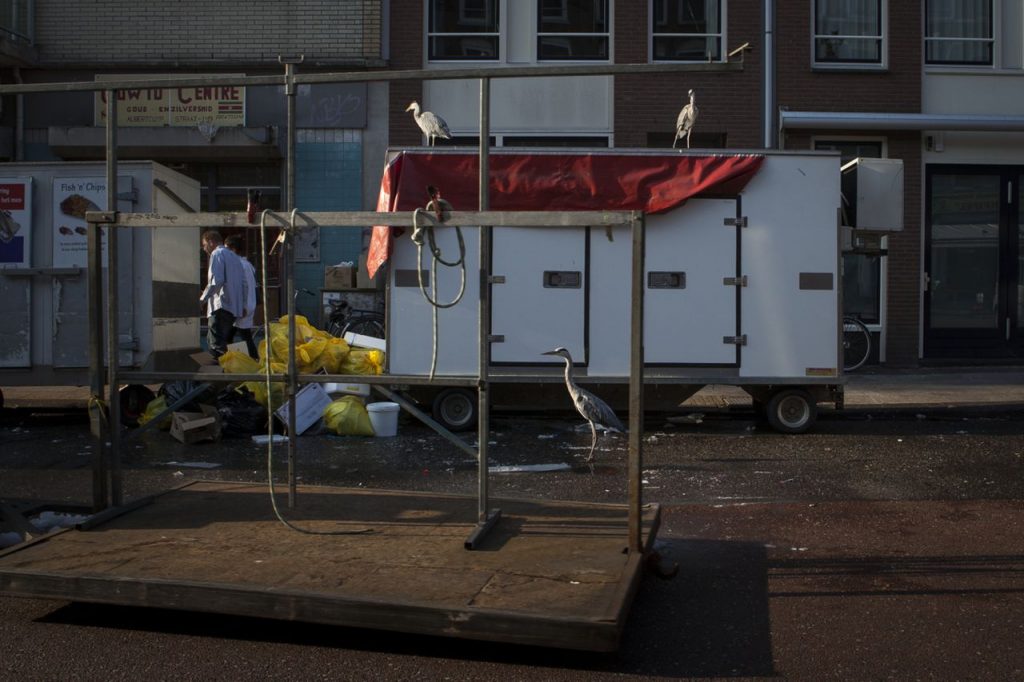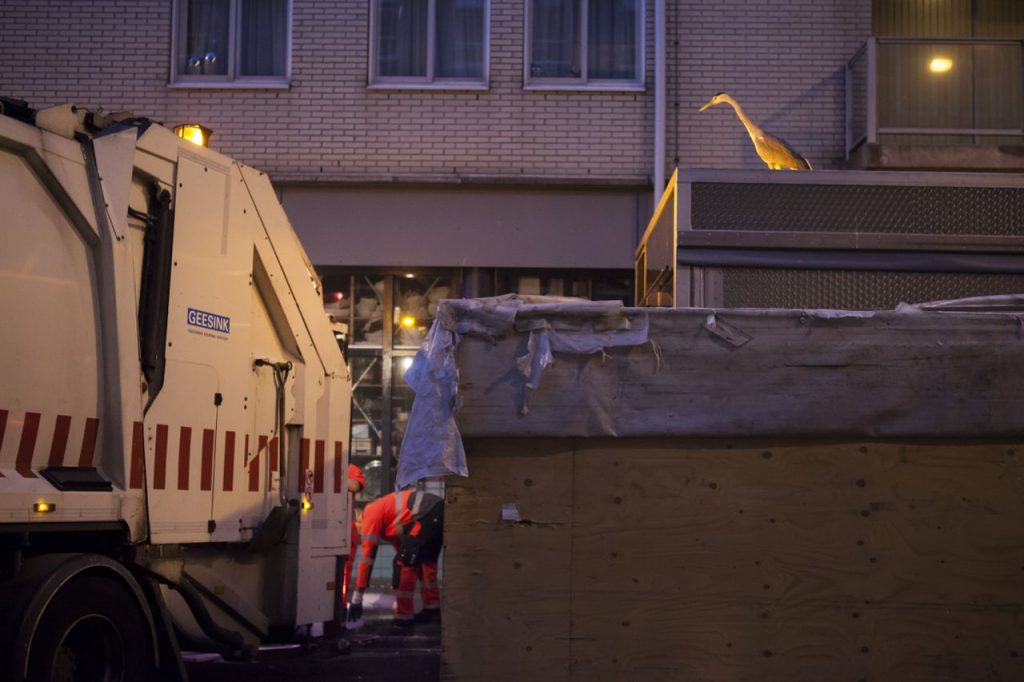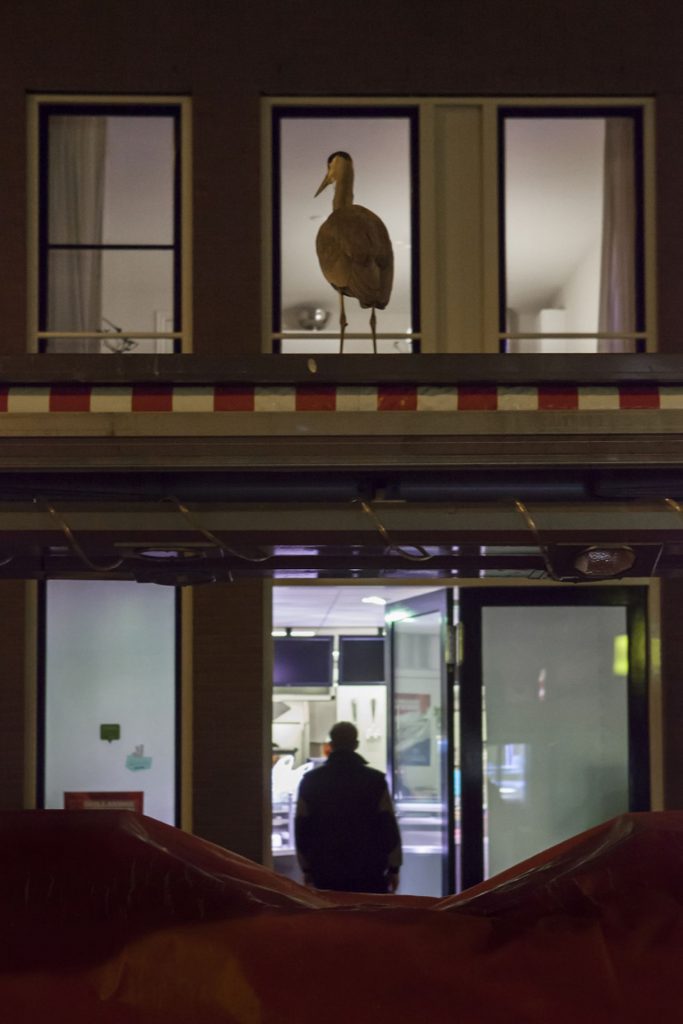 What are your favorite places for street photography in Amsterdam and what do you look for when shooting there?
I often shoot in my own neighbourhood, Amsterdam Oost (Amsterdam East). It's undergoing the transformation of gentrification and there are still many contrasts. Although that is not my main focus I like to observe these changes. In my photography I rather look for undefined spaces. Amsterdam East has a lot of these 'in between' locations that might disappear as the district and soil are becoming more attractive.
Anything else you want to get of your chest?
Thanks a lot for this opportunity and keep up the good work!
Where can we find more of your work?
http://www.juliehrudova.com
https://www.instagram.com/hrudography/
https://www.facebook.com/hrudography/
Thanks a lot Julie!