Jack Simon takes us on a four hour dive through the streets of the San Francisco Museum of Modern Art.
Jack, please introduce yourself briefly.
I am a 73 year old psychiatrist living in the San Francisco area. I became interested in photography as a hobby about 15 years ago, developed a knack for street photography and now rarely go anywhere without a camera. Over time "my street" has evolved from the actual urban street to include anywhere in my personal life…public or private.
Since my family is often with me, unplanned and unposed moments with them also appear in my photos. Rather than documenting life around me, I'm attracted to finding scenes that might create fictional stories in the minds of my viewers. I'm one of the founding members of the street photography collective Burn My Eye.
You worked as a psychiatrist for 40 years. How does that influence your approach and vision in photography?
I'm still trying to figure that one out. My reactions to scenes are fairly quick, and as a psychiatrist my intuition has probably helped steer me into potentially rich moments. Also and perhaps more importantly, as a psychiatrist I am hoping to be open to whatever might emerge in order to understand someone better. I think that kind of openness without preconceived ideas helps me discover the unexpected around me.
Museums often are your street. What's so different about photographing in a museum than on the streets?
I've had a life long interest in art and enjoy being in museums. I certainly like wandering the streets and seeing life around me, but wandering in a museum I have more to occupy myself with so boredom is seldom an issue. Also I find people are less conscious of another person photographing since everybody is taking pictures…usually of the art.
I've never had specific project in mind when I photograph but in my edits I was struck occasionally with people replicating the look of some of the art they were observing. Of course, I am not referring to people taking selfies, etc. trying to mimic the art.
So I labeled them art chameleons and have been on the lookout for more as a series. My only other series on my website is unified by a location ….red brick road of Market Street in San Francisco. Otherwise, my other portfolios are just numbers on my website.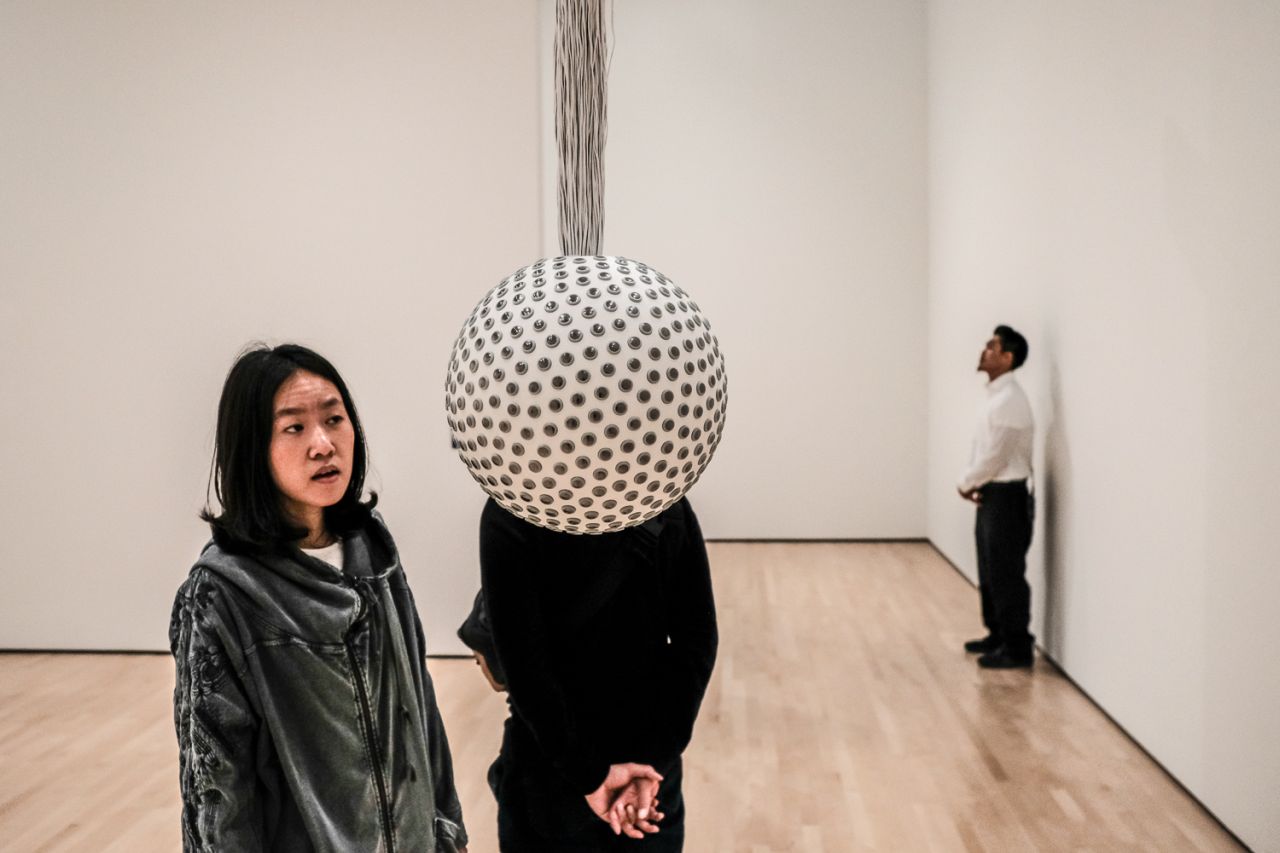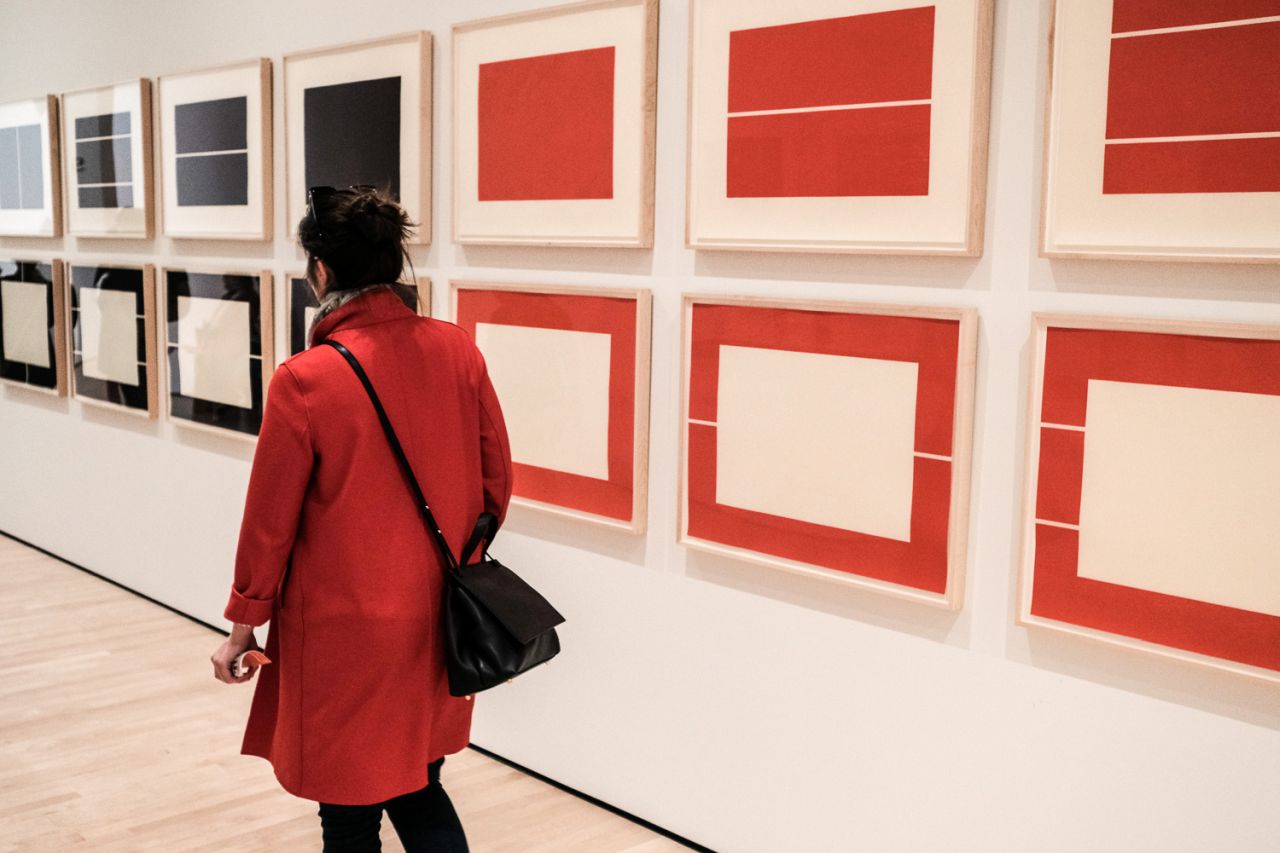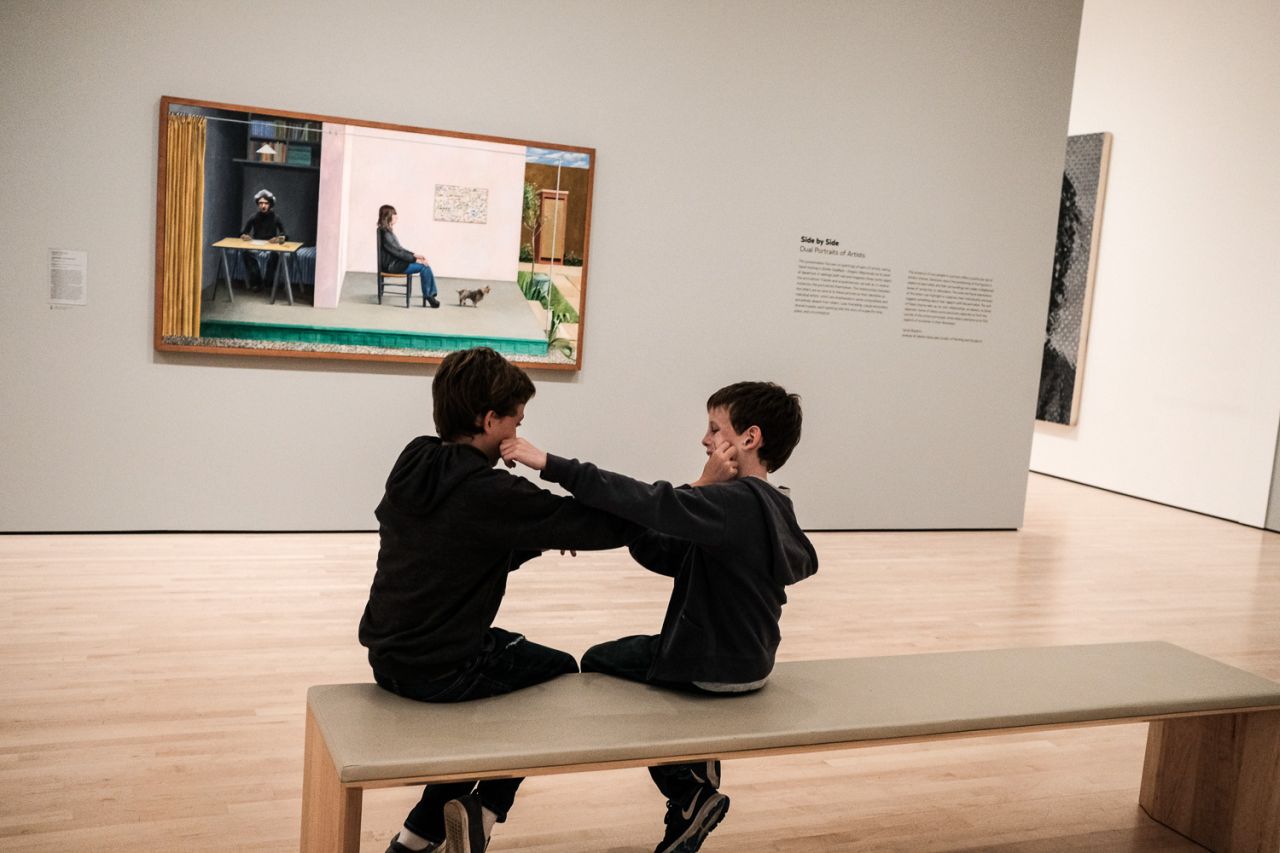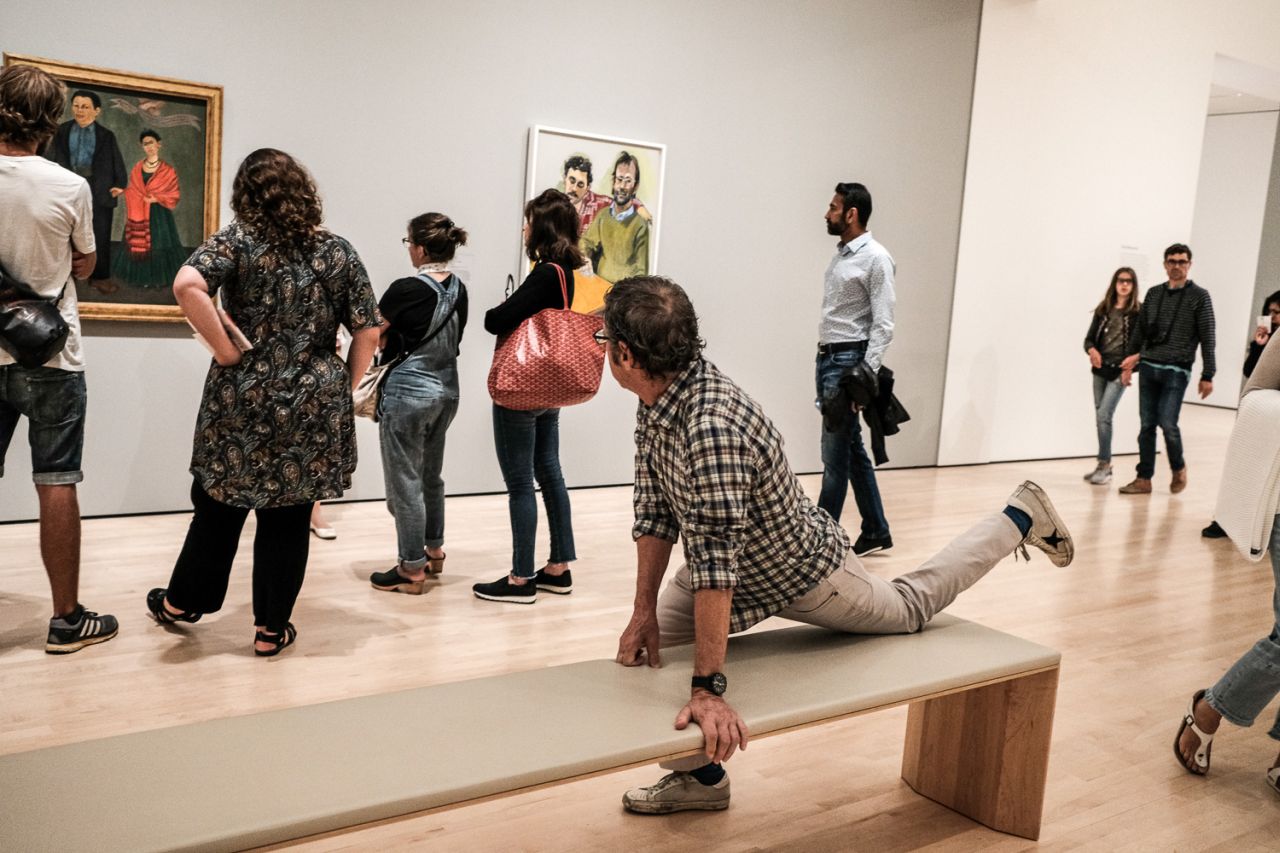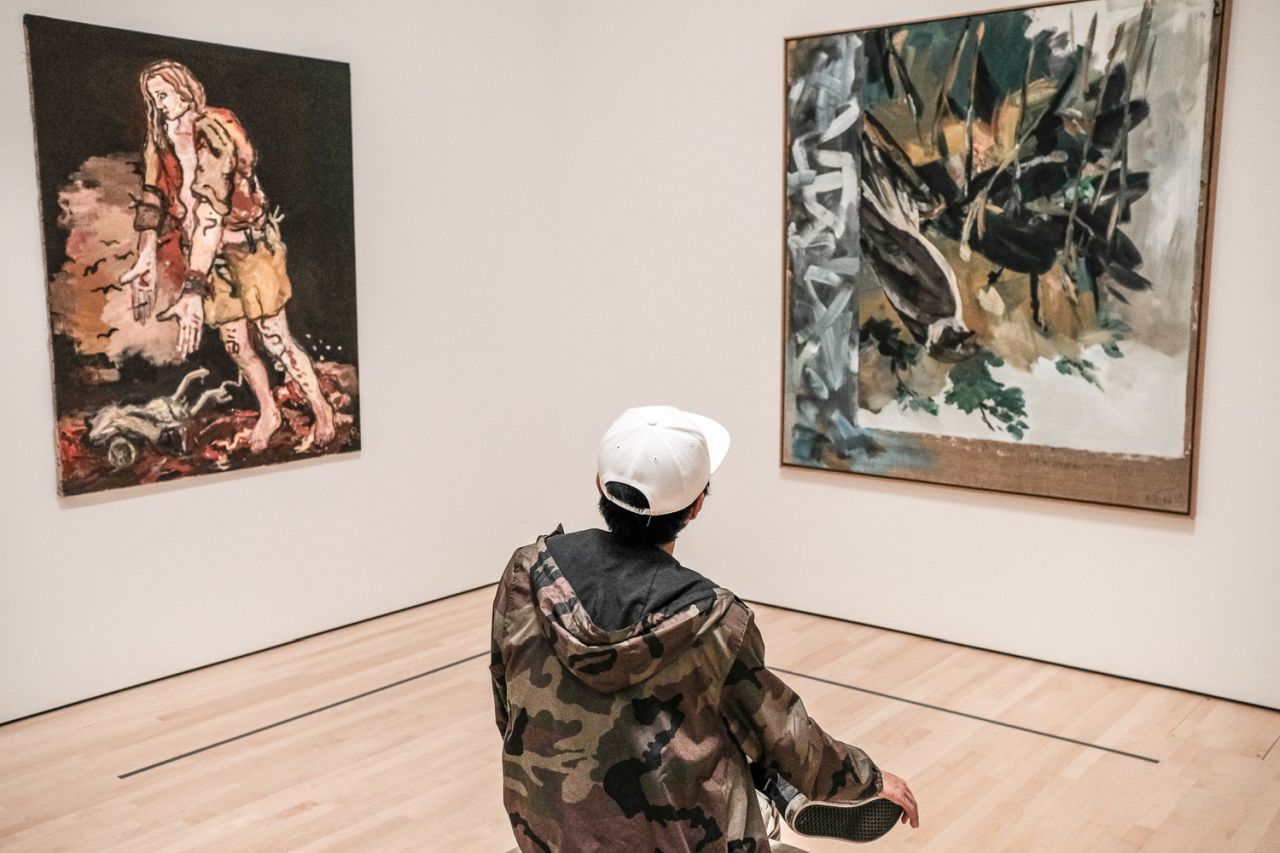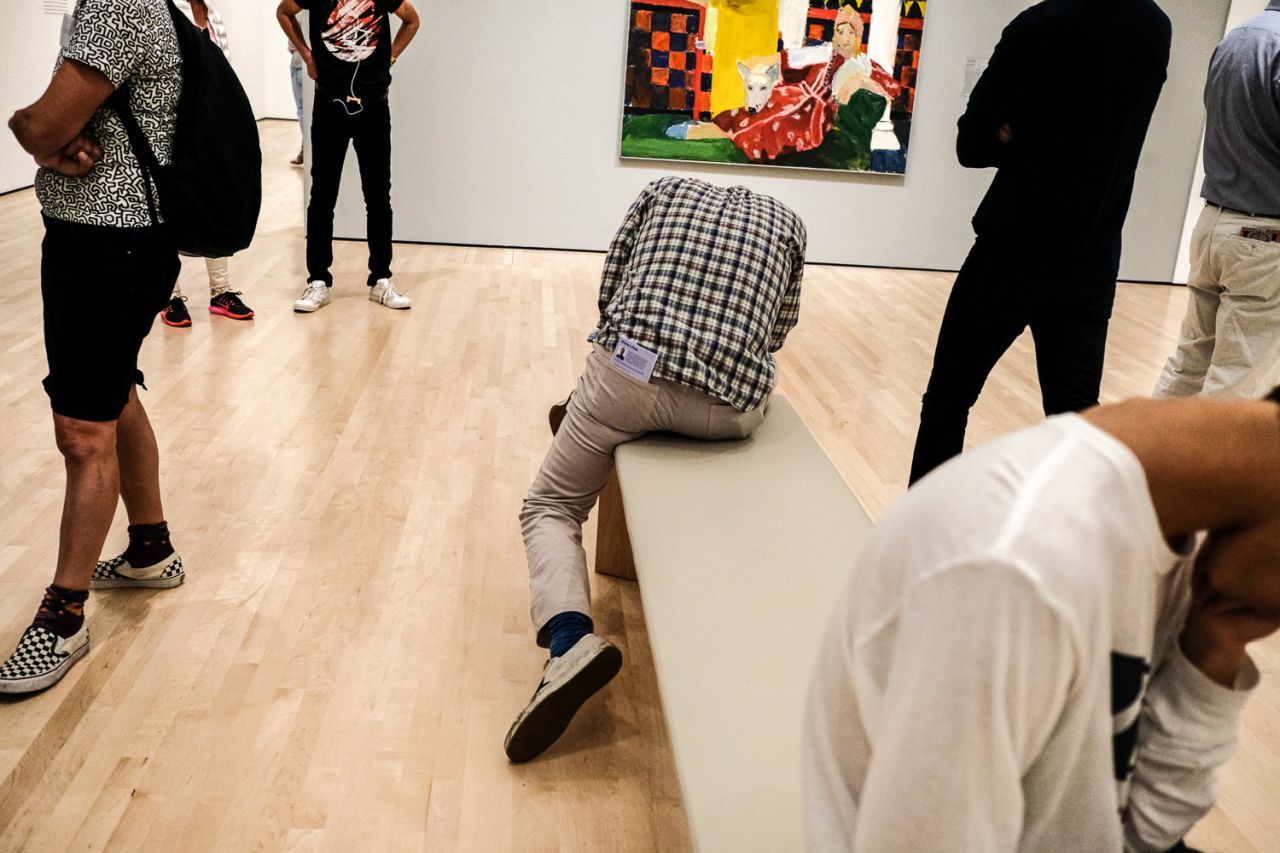 Your are based in San Francisco. What are you favorite locations and subjects or themes to photograph?
Downtown is my favorite because of the museums and activities and also the Mission for food and local color. But basically I am going where I can enjoy myself rather than find something to photograph. I am best off not having a subject or theme. I'm likely more open visually when my mind is not directed to look for something.
Are there any projects you are working on at the moment?
I just finished a small book/zine People of Earth which is a compilation of photos taken since SEVENTY which I published three years ago. I'm very happy with the results which were aided by Ben Molina who did the design and worked with me on the editing. It's available with a signed print here: http://jacksimonphotography.bigcartel.com/product/people-of-earth
Where can we find more of your work?
My website, Instagram and Flickr
Thanks Jack!